1) A residuary gift: The residuary is the remainder of your estate after everything else has been taken care of. You can leave FLI a specific percentage of your residuary estate, for example. Most attorneys agree a residuary gift is the best way to include a charity in your Will.
2) A specific gift: You can leave FLI a specific item, such as stock or real estate, or a specific amount of money.
3) An unrestricted gift: Giving unrestricted means that the charity gets to decide how the money is used when it is gifted to them. In the case of FLI, cases and causes change over time, so this would be a sure way to guarantee your contribution goes toward the most urgent need when the gift is made.
We want to be certain our FLI family is taken care of, regardless of whether you want to include us in your Will.
Here are some resources to help get you started.
Everyone should have a Will. Even if you think your circumstances are simple it is a worthy investment to make settling your estate much easier for your heirs. If you don't have an attorney, we can help you find one! If you already have an attorney and decide to include FLI in your Will, we can provide to you all the information you will need to take to your attorney to ensure that FLI is properly identified. (All you need is First Liberty Institute EIN: 75-1403169)
If you do decide to include FLI in your Will, please let us know! We would love to talk to you about your gift and make sure we properly thank you for your generosity.
---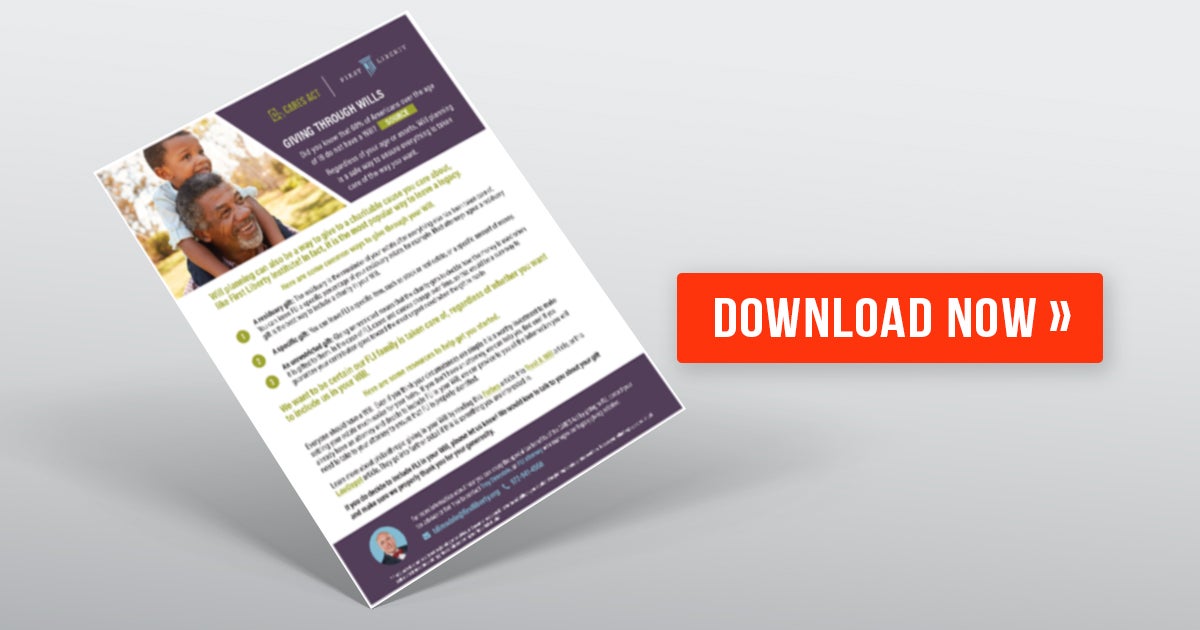 ---