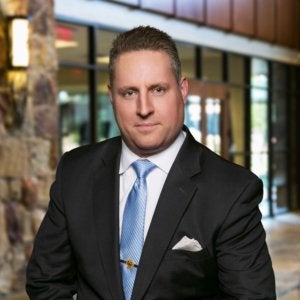 Back to
Kenneth A. ("Ken") Klukowski, Esq., is Of Counsel for First Liberty Institute, specializing in cases involving the First Amendment and freedom of belief and expression. Klukowski manages the firm's activities in the Washington, D.C. area, consulting with lawmakers and leaders in our nation's capital.
Klukowski is a legal scholar who has authored eight law review articles, many of which have been cited by various federal courts and top legal journals. He has previously served as Special Deputy Attorney General of Indiana and worked on the faculty at Liberty University School of Law and at various D.C.-based think tanks.
Klukowski is an experienced journalist, whose columns have appeared in the Wall Street Journal, New York Post, Investor's Business Daily, and other leading national publications. A national bestselling author, his most recent book is Resurgent: How Constitutional Conservatism Can Save America, published by Simon & Schuster.
He received his bachelor's degree from the University of Notre Dame, studied history at Arizona State University, earned his law degree from George Mason University, and served as a law clerk to Chief Judge Alice Batchelder on the U.S. Court of Appeals for the Sixth Circuit.
Publications
Representative Matters
Request Ken Klukowski to Speak
Thank you! Our team will evaluate your request.
First in the fight for your religious liberty.
Religious liberty is our first liberty as Americans. At First Liberty Institute, we know that it can be confusing when you face a challenge to your religious liberty. No one should have to face it alone.
That's where First Liberty can help. We have decades of experience making sure people just like you get the help they deserve. We are a nationwide, religious liberty law firm with an unmatched record of defending religious liberty—in our schools, for our houses of worship, in the military, and throughout the public arena.
If you believe your religious liberty has been threatened or violated, please fill out the form below so we can evaluate your case.
Our legal intake team personally evaluates each request for legal help and may follow up with you over the phone for more information about your specific situation. We cannot guarantee that we will be able to take every case, but if we do, our legal services are provided at no charge to you (pro bono).
Thank you! Our legal team will evaluate your request.