by Lacey McNiel • 5 min read
Every year, students from across the country attend the First Liberty Fellowship to immerse themselves in a week-long experience to expand their knowledge of history, political thought, and perhaps the most important concept of human development and flourishing: religious liberty.
This year, First Liberty's annual Fellowship program featured a group of eighteen (18) student Fellows who traveled to the culturally-diverse and historic city of Savannah, GA.
Savannah is a city that draws all types of people: lovers of history, young students who attend the Savannah College of Art and Design, and the occasional superstitious group for their famous ghost tours. Some flock to visit the cemetery featured on the cover of Midnight in the Garden of Good and Evil, others intend to visit for sites such as the infamous bench featured in Forrest Gump.
During the five-and-a-half-day program, students attended in-depth seminars presented by leading experts in their fields. These students ranged from political science and economics majors all the way to philosophy and religious studies. The diversity was present amongst the faculty who spoke to them as well.
Dr. Anne Bradley ushered in the program with economics' role in a free society. Following her lead, Dr. John Wilsey, an Alexis de Tocqueville expert, highlighted the exceptionalism of America through a French man's eyes. Another professor, Dr. Stephen Presley, taught on how the church fathers interacted with the government in their cultural context, and what we can learn from those who have gone before us. Dr. Elizabeth Corey of Baylor University gave an objective account of today's hot topics: intersectionality, microaggressions, and cultural humility. She balanced her discussion with the opposition's own words, as well as delicately pointing out their shortcomings. For lunch one day, First Liberty's very own President and CEO Kelly Shackelford shed light on the current state of religious liberty in America, and First Liberty's efforts to protect those rights.
Beyond the classroom, students "walked out" their learning as local tour guides escorted them through Savannah's cobblestone streets and Spanish moss-soaked city squares to explore and discuss the city's deep, rich history that's best known for its manicured parks, horse-drawn carriages and antebellum architecture.
Tour stops included the longest standing African American church in America, and Bonaventure Cemetery–a rural cemetery located on a scenic bluff of the Wilmington River, east of Savannah. The cemetery became famous when it was featured in the 1994 novel Midnight in the Garden of Good and Evil by John Berendt. It's also the resting place for many Civil War soldiers, as well as the city's most prominent political figures over the past two centuries.
Back at the center of Savannah's picturesque historic district, students posed for selfies and captured more memories in front of the prominent landmark, the Gothic-Revival Cathedral of Saint John the Baptist.
Being the city that it is, the students discovered some surprising facts, too: that Judaism was the second oldest religion in Savannah; that Dr. Richard Arnold surrendered the city to Union army General William Tecumseh Sherman in December, 1864 in order to save the women and children of Savannah; that Savannah is the birthplace of music legendary songwriter, Johnny Mercer, whose all-time classic songs include Ac-cent-tchu-ate the Positive, Fools Rush In, Moon River, and You Must Have Been A Beautiful Baby, among his many hits.
More impressive than facts and the historical beauty of the city, were the students themselves. They were well-read, deep, critical thinkers who asked challenging questions. Not only were they brilliant, but they were kind to one another. They engaged in debate that communicated respect and dignity. Each had their own background, own history, own view of the world, but one thing in common: wanting to understand and build a more united and free country.
---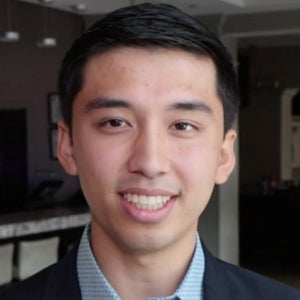 Nicolas Rodriguez
"The Fellowship is a fantastic opportunity not only to think about religious freedom, but also government, politics and culture in ways that you don't get in traditional education or college."
---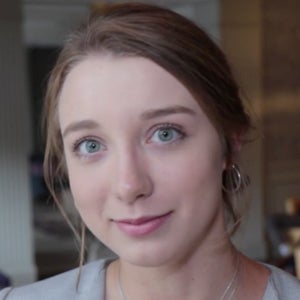 Lili Oland
"I've wanted to be an advocate for religious liberty even before I came to the Fellowship. It's been my dream to be an attorney and practice constitutional law. And the Fellowship confirmed my career trajectory."
---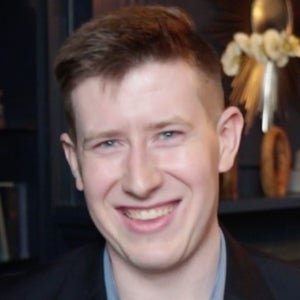 Nathan Royce
"My Fellowship experience convinced me that religious liberty is in danger and affirmed my desire to become a lawyer and get into constitutional law."
---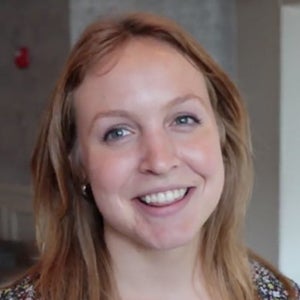 Margaret McDonough
"Scintillating! All of the different Fellowship lectures have come at religious liberty from different perspectives—economic, strategic and theory of law. Definitely do the Fellowship. You'll learn a lot about the importance of religious freedom as the foundation of all liberties in our country."
---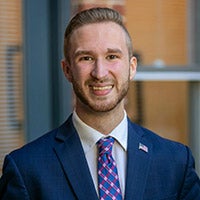 Calvin Blaylock
"I would highly recommend doing the First Liberty Fellowship. It's been a great introduction to a network of like-minded people who are extremely intelligent, who are driving each other to be excellent in their different calling and giftings. But who are also principled, compassionate and kind."

---