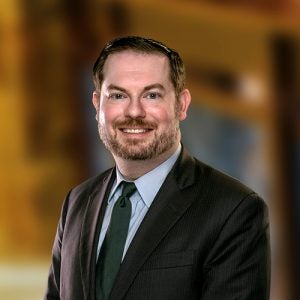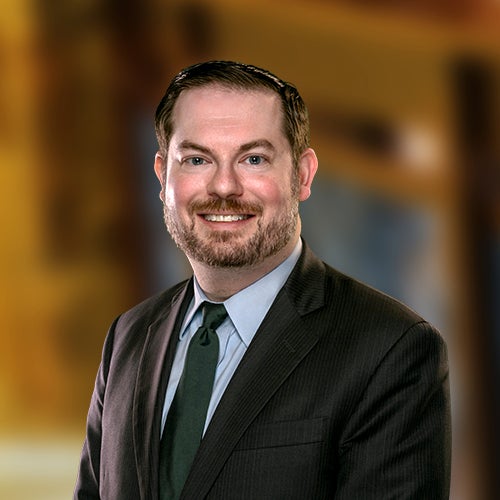 Back to
Justin Butterfield is Deputy General Counsel at First Liberty Institute, to which Justin returned after serving for two years as Senior Advisor for Conscience and Religious Freedom at the U.S. Department of Health and Human Services. In his role at HHS, Justin launched a new division of the HHS Office for Civil Rights under Roger Severino dedicated to protecting Americans' rights of conscience and religious freedom. Prior to his work at HHS, Justin had been with First Liberty Institute for over seven years, during which time he litigated numerous religious freedom cases and wrote several scholarly articles on religion and the law. Justin received his J.D. from Harvard Law School and his bachelor of science summa cum laude in Electrical Engineering from the University of Texas at El Paso, where Justin is originally from.
Download High Resolution Photo
Publications
News
April 2020
Religious Freedom and the CARES Act
By Justin Butterfield, Deputy General Counsel The Coronavirus Aid, Relief, and Economic Security Act, or CARES Act[1] as it's popularly called, promises to provide assistance to organizations struggling with the economic consequences of the novel Coronavirus. Many of those organizations that the CARES Act promises to help are struggling religious non-profit organizations, including houses of worship. These religious organizations have seenRead full article »
Representative Matters
Request Justin to Speak
Thank you! Our team will evaluate your request.
First in the fight for your religious liberty.
Religious liberty is our first liberty as Americans. At First Liberty Institute, we know that it can be confusing when you face a challenge to your religious liberty. No one should have to face it alone.
That's where First Liberty can help. We have decades of experience making sure people just like you get the help they deserve. We are a nationwide, religious liberty law firm with an unmatched record of defending religious liberty—in our schools, for our houses of worship, in the military, and throughout the public arena.
If you believe your religious liberty has been threatened or violated, please fill out the form below so we can evaluate your case.
Our legal intake team personally evaluates each request for legal help and may follow up with you over the phone for more information about your specific situation. We cannot guarantee that we will be able to take every case, but if we do, our legal services are provided at no charge to you (pro bono).
Thank you! Our legal team will evaluate your request.