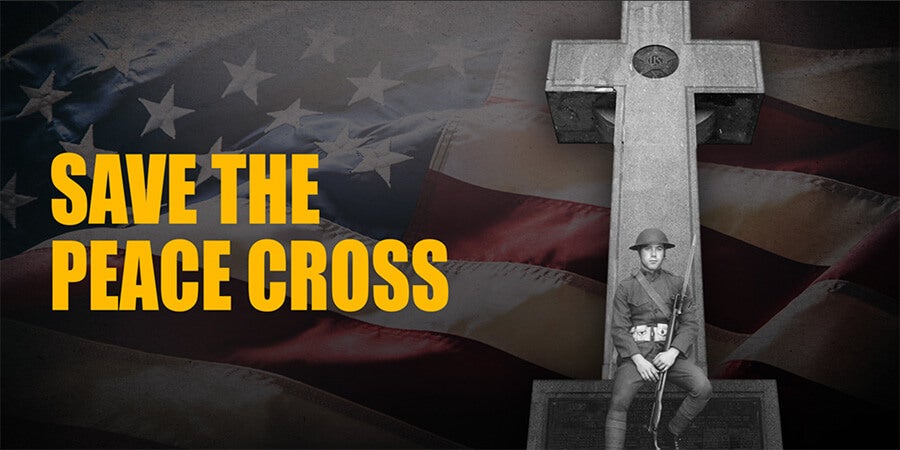 Thank You for Wanting to Save the Bladensburg Memorial – A Piece of American History
Thank you for wanting to support the 49 fallen heroes of Prince George's County – whose memory and legacy is forever alive through the Bladensburg WWI Veterans Memorial.
At this time, the official petition in support of the Bladensburg Memorial is closed.
We are grateful to citizens like you, who want to honor our service-members who have fallen in war and who want to keep their memorial standing, a visible reminder of their valor, courage, endurance, and devotion.
Recently, our team presented oral arguments before the U.S. Supreme Court and fought to stop an activist humanist group from tearing down the Bladensburg Memorial and other similar memorials like it across the country.
And after very successful argument, we're hopeful that we will win a historic victory for religious liberty when the Justices issue their final ruling.
Today, you still have an opportunity to join First Liberty to honor the legacy of the Fallen 49 by making a generous donation, as our elite team of attorneys continues fighting at the nation's highest court to win the bold victories that can shape liberty in America.
But fighting at the Supreme Court is a long and very costly process. And that's why your generosity is so crucial – right now and in the future.
Your opportunity to continue making history is right in front of you — an opportunity to protect religious liberty for decades to come. Join us in the fight and be a part of history!
Will you join this historic effort by making a generous gift today?