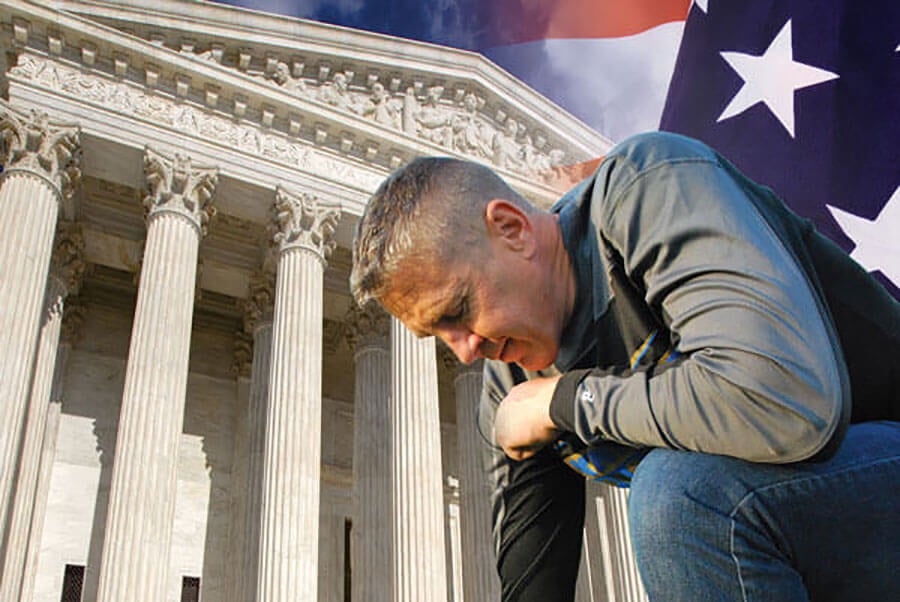 Support Coach Kennedy's Fight for Faith on the Football Field
In America today, it's no small feat to stand up for your faith.
People of faith risk losing everything because they choose to live and stand firmly by their religious beliefs.
One case in point is Coach Joe Kennedy, who was fired from his job as a high school football coach because he kneeled to pray on the field after games.
What's happening to Coach Kennedy – and millions of people of faith – is the result of religious hostility unlike any we've seen before. Today, we live in a time when radical opponents – and even government officials – seek to silence, censor, and even punish religious expression.
We're at a point when extremist groups and misguided government officials target Americans who practice their faith and slam them with life-altering consequences – like firing them from their job or taking away their livelihood.
With your support, we can reverse the injustice done to Coach Kennedy. Because by winning this case, we can set a game-changing precedent that prevents the same thing from happening to you and other Americans.
Now, we urge you to stand with First Liberty and Coach Kennedy as we continue to fight to reaffirm that every American — including you — has the right to live out their faith without fear of getting fired.
---
Sign The Petition