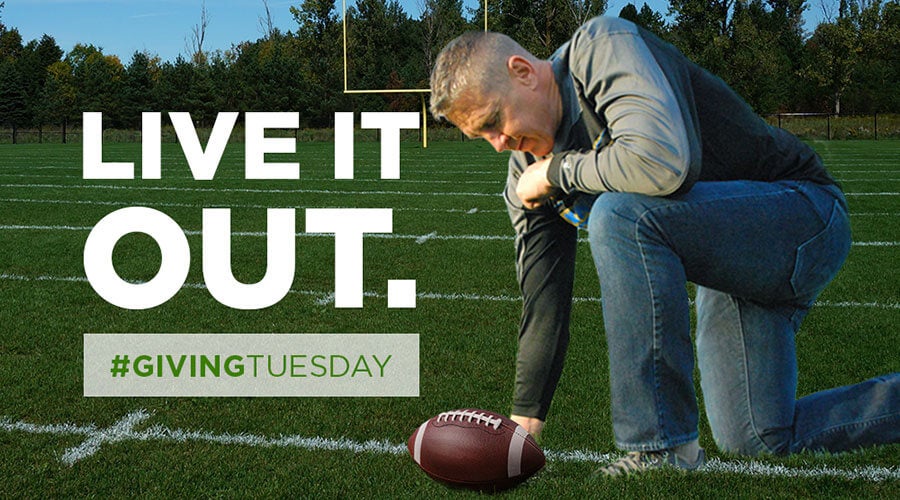 Deadline in:

Go Live Out Your Faith
On this #GivingTuesday, our gift to you is to say: you are fully free to go live out your faith. Not only do you have the constitutional right to do so, you have First Liberty backing you up.
Freedom Starts When…
If you're a student, go and talk to your classmates about your faith, or pray over your lunch, or take a knee to thank God at your football game. It's your right to do so.
If you're a business owner or an artist, go do what you love while staying true to your religious beliefs. It's your right to do so.
If you're coaching a team, go and close your eyes to say a quick prayer for your players before or after a game. It's your right to do so.
If you're a veteran or actively serving in our military, go serve your country and don't stray away from your religious beliefs. You fight to defend freedom, for others and for you. Go live out your faith in your unit. It's your right to do so.
Our most precious freedoms are in your hands — when you give to protect religious liberty in your community, your school, your business, and even in your military unit.
But to win the fight for religious freedom, we need more people like you who believe and want to fight for our constitutional rights. And the time to do that is today — #GivingTuesday.