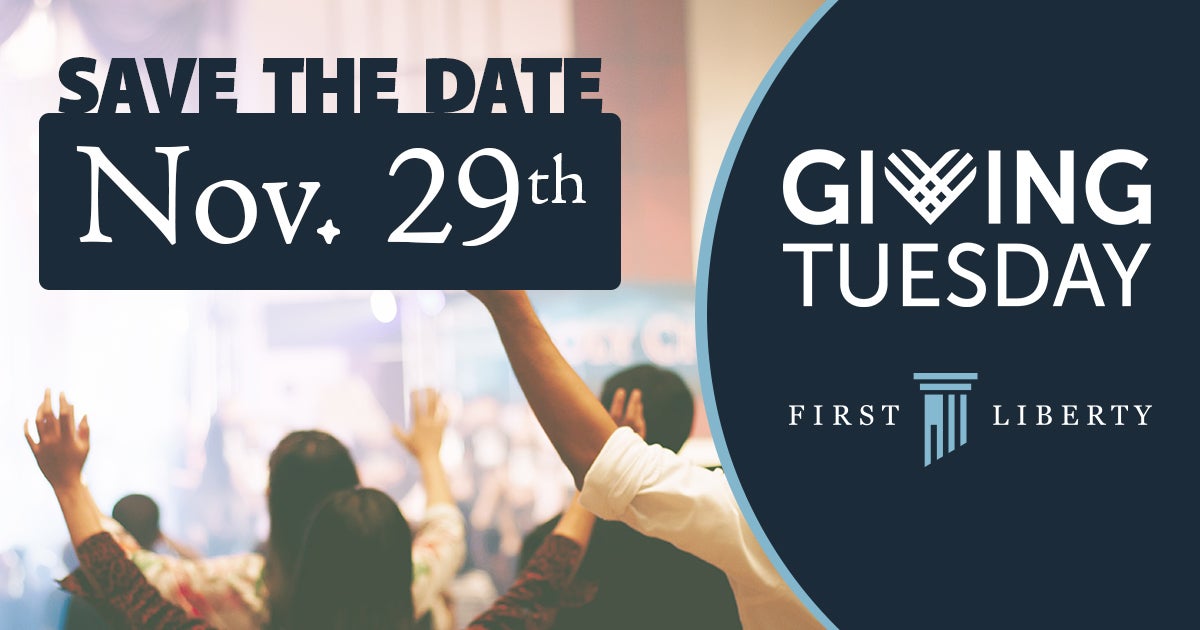 Renewing Hope for America
It's time to go on offense.
Giving Tuesday is a prime opportunity for you to join First Liberty on the frontlines of this fight for faith.
Your gift today helps to defend our clients at the Supreme Court so we can protect freedom for millions of Americans.
Now is the time for action…Will you join us on the frontlines?