A weekly roundup of important headlines and exciting things happening at First Liberty.
---
First Liberty Attorney Speaks at 2023 DFW Annual Religious Freedom Summit
Executive General Counsel Hiram Sasser recently spoke at the annual Dallas-Fort Worth Religious Freedom Summit. The event is sponsored by the DFW Alliance for Religious Freedom.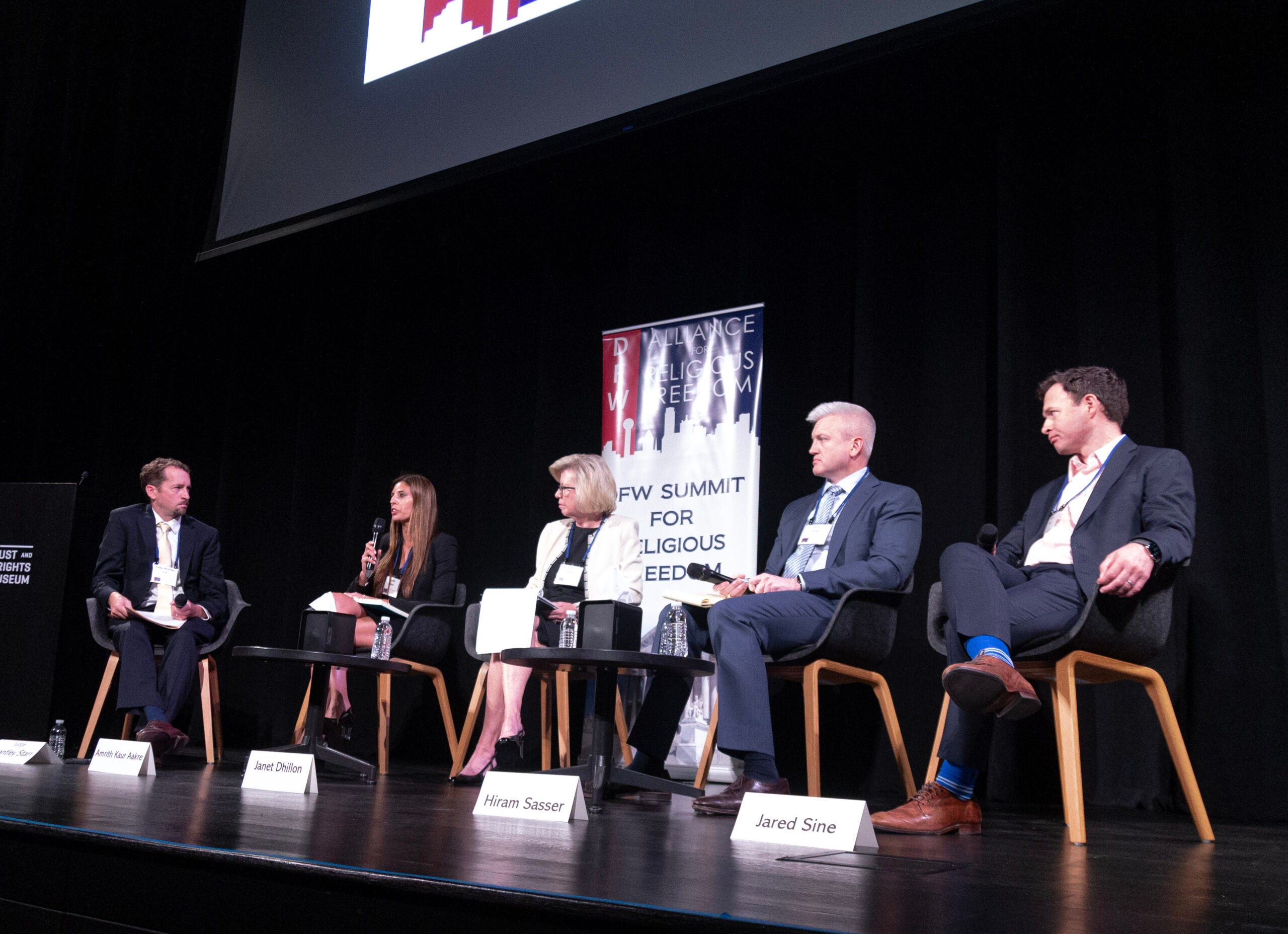 Hiram participated in the Religious Freedom & Workplace Accommodation panel. He discussed the Supreme Court victory in our Faithful Carrier case, which set a major precedent strengthening protections for religious Americans in the workplace. Watch the session below:
---
The Root Cause of Our Nation's Evil
Senior Counsel Danielle Runyan wrote an op-ed for The Washington Times. She makes the case that rolling back our constitutional rights, such as religious freedom, is not the answer to much of the evil and chaos we're seeing in our country:
"In a world and society where truth is being intentionally veiled by a deceitful political smoke screen, we must be encouraged to take a bold stand in the name of faith against the false narrative. Proudly, First Liberty Institute has been successfully battling false narratives and "restoring religious liberty for all Americans" for over 30 years. Each of us has the right to live according to truth and the freedoms and protections afforded to us under the U.S. Constitution. Yet without a moral compass and a strong foundation in faith, we are ill-equipped for the fight to save our nation."
---