by Jorge Gomez & Mia Gradick, Contributing Writers • 5 min read
In California, Governor Gavin Newsom and local officials throughout the state continue imposing unconstitutional restrictions and discriminatory policies against churches and religious institutions.
The battle for religious freedom in the Golden State has reached a point we never thought possible. Just this week, a state judge issued a temporary restraining order to prevent a church in Thousand Oaks from gathering for indoor services, in spite of the church complying with safety guidelines and taking preventative measures to keep its congregants socially distanced.
Yes, the All-Out assault on religious freedom has reached a boiling point, with the courts now abusing their power to stop people of faith from congregating for a religious service!
In this edition, we're taking a look at the latest attacks in a growing list of outrageous, unconstitutional violations against religious freedom happening from north to south all across the state of California.
---
Have YOU OR YOUR CHURCH been affected by COVID-19 and recent government orders and restrictions?
Make First Liberty your "First Call" to request LEGAL ASSISTANCE if you believe there's been a violation of your constitutional rights.
Contact Us for Legal Help Today
---
Hotspot of Hostility: California Officials' All Out Assault on Religious Freedom
Let's recall that just a few weeks ago, Governor Newsom imposed an outrageous policy that prohibits singing in church. Nowhere in the Constitution do we find the power of government officials to tell churches and people of faith how they can worship, including whether or not they can lift up their voices in song. Yet, the governor somehow found, discovered or invented this power for himself.
His blatant discrimination is also clear from the fact that his order limited the size of indoor religious gatherings to no more than 100 people, yet he showed public support for people gathering in much higher numbers for mass protests.
Because of California's crackdown on religious freedom, pastors and faith leaders across the state are joining forces to fight for their constitutional right to freely and safely live out their faith.
Below, our team of experts compiled a list of the multiple incidents and the All Out assault against religious freedom that's unfolding California, as well as how communities of faith are responding and fighting to reclaim their liberties:
---
The Battle for Religious Freedom in California
Across the Golden State, state and local officials are abusing their power and attacking houses of worship by implementing policies that violate the Constitution. In response, faith leaders and pastors are standing strong to fight back against this blatant hostility and discrimination.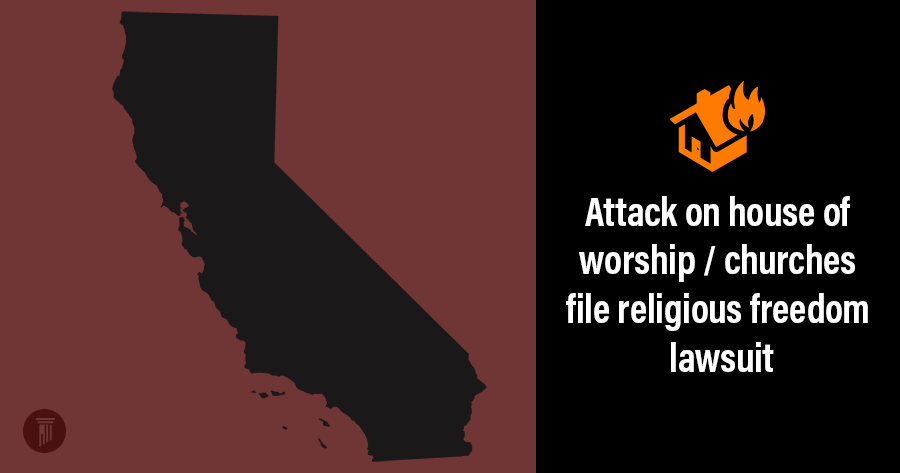 San Jose
Salinas
San Gabriel
Santa Cruz
Fort Bragg
Oroville
Ukiah
Chula Vista
Indio
Fontana
Campo
Sacramento
Thousand Oaks
---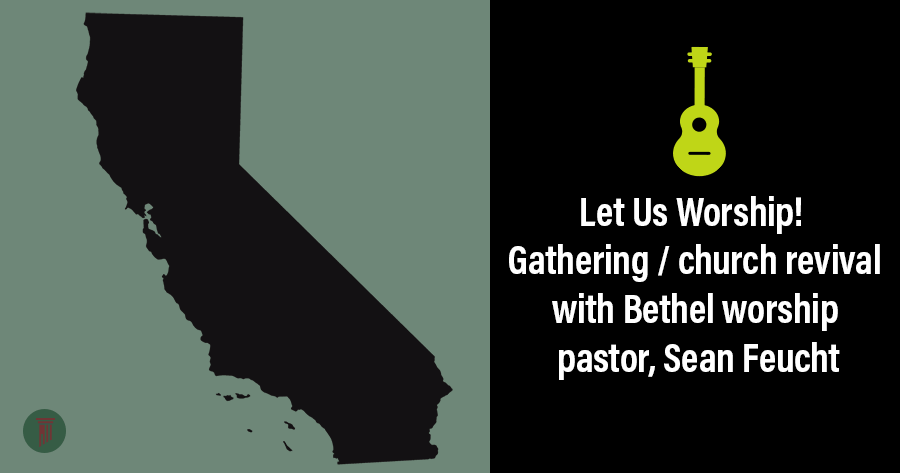 Fresno
San Diego
Bakersfield
Huntington Beach
San Francisco
---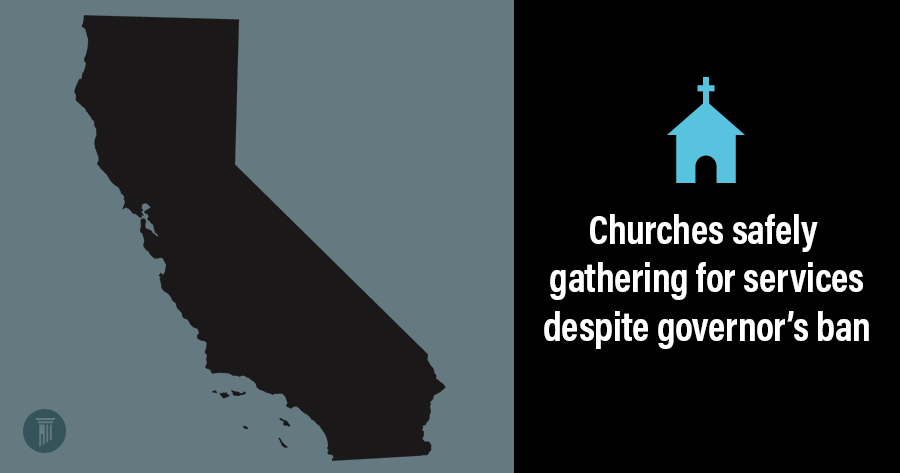 Salinas
Rocklin
Pasadena
Riverside
Fair Oaks
Newbury Park
---
Fresno, San Diego, Bakersfield, Huntington Beach and San Francisco: Thousands of people of faith gathering for a special time of worship and revival, a movement called Let Us Worship led by California worship pastor Sean Feucht.
Los Angeles: Pastor John MacArthur and Grace Community Church continue to safely gather for indoor services and singing hymns, despite Governor Newsom's ban. In a video statement, Pastor MacArthur stated: "We will obey God rather than men… Newsom is not the head of the church."
Pasadena: Pastor Ché Ahn and Harvest Rock Church are also living out their First Amendment rights against Governor Newsom's discriminatory acts of banning worship. According to Pastor Ahn, "we've been essential for 2,000 years."
Rocklin: Pastor Greg Fairrington and Destiny Christian Church attended indoor worship services because "if you read history, once the government takes rights away, they are never given back, and so I believe this is a moment we have to take a stand as church."
San Jose: Two churches filed a lawsuit alleging that shelter-in-place orders target houses of worship by banning gatherings, yet condoning the right to protest in large crowds. 
Salinas: New Harvest Christian Fellowship is not allowed to use property it purchased in the city's downtown because it doesn't fit the city's goals of a "vibrant" atmosphere. 
San Gabriel: The 249-year-old Mission San Gabriel Arcángel was destroyed in a fire, possibly due to arson.
Thousand Oaks: Protesters and congregants clashed on Aug. 9 after a California church held indoor services. The church's pastor held services despite a Ventura County Superior Court Judge issuing a temporary restraining order to stop the church from gathering.
---
There's no pandemic exception to the Constitution. Government banning singing and worship in church is unconstitutional, plain and simple. The First Amendment protects the right of all Americans to live out their faith without the government telling them how and where to do it.

Now, more than ever, we need YOU to go All In with First Liberty to stop to the All Out assault on faith and religious freedom. In the face of the unashamed and unfair bias against churches and religious institutions, people of faith must strand strong together, right now…or we'll surely lose our nation's constitutional system.
Will YOU join First Liberty in this critical fight for our First Freedom?