by Jorge Gomez • 4 min read
Anti-religion groups in America can't seem to grasp the concept that football coaches have constitutional rights. This time, they're coming after Auburn University coach Hugh Freeze for attending "Unite Auburn," an after-hours worship gathering where hundreds of students were baptized.
Again, activists are inventing a problem where one doesn't exist. They went on news programs with talking points about government, coercion and the Constitution. Why? Because he went to the event and when asked by one of his players to baptize him, he did.
What Coach Freeze did is NOT unconstitutional. It's not "coercion" or "establishing" a religion. That's just a football coach exercising his rights and supporting students.
You know that for years our opponents argued that Coach Joe Kennedy didn't have a right to pray on the field. But they were wrong, and their arguments fell flat. The U.S. Supreme Court correctly held in Kennedy v. Bremerton that government may not single out religious speech. "The Constitution neither mandates nor tolerates that kind of discrimination," the Court wrote.
Even still, the enemies of faith won't accept that they lost this battle at the highest court in America. For some reason, they think they can get away with illegally blocking the Constitution. They insist on employing unfounded criticism to strip away the rights of coaches.
That, of course, isn't going to happen on our watch. Coach Freeze has a constitutional right to express his faith. And First Liberty is stepping in to defend him.
We fought hard for years to secure a landmark Supreme Court victory making sure coaches, teachers, administrators and all public employees can freely live out their faith. Now, we have to keep fighting to ensure the Court's direction is followed.
Here's Senior Counsel Jeremy Dys, who appeared on Fox News this week, calling out these radical groups. He sets the record straight about what the Constitution actually says about religious expression:
The good news—at least so far—is that Auburn does not appear to be caving into the pressure. For now, the school has not taken any adverse action against Coach Freeze, and that's good. What will Auburn ultimately do? That is still to be seen.
We do have some reason to hope for a good outcome, though. For example, Alabama Governor Kay Ivey wrote last Friday: "As governor, I can assure you Alabama will never be intimidated by out-of-state interest groups dedicated to destroying our nation's religious heritage."
But let's be honest. It's no secret a toxic cancel culture pervades many campuses across America, and coaches who express their faith are often the ones who pay the price. What's more, for many university officials, the pressure from outside groups can be intense and overwhelming, even if they want to do the right thing. So, we're being vigilant as we wait for Auburn's response. This isn't over yet.
To you, our faithful, supporter: You helped First Liberty achieve major Supreme Court victories. Those triumphs made it clear that just because you're a public employee, this doesn't mean your constitutional rights are suspended. That's not what the law says, and it's not how religious freedom in our country works.
But our enemies are fighting us harder than ever before. Isn't this clear from their constant attacks on coaches, teachers and public employees? They don't want us to keep winning. For you and for us, this means we have to have work to do. A LOT of work.
We can't to sit by as a few roaming complainers openly defy what the Supreme Court said.
First Liberty is counting on your support. Americans like Coach Freeze are counting on us. Let's get to work, take on the challenges and win even more legal battles across the country to enforce a proper understanding of the Constitution.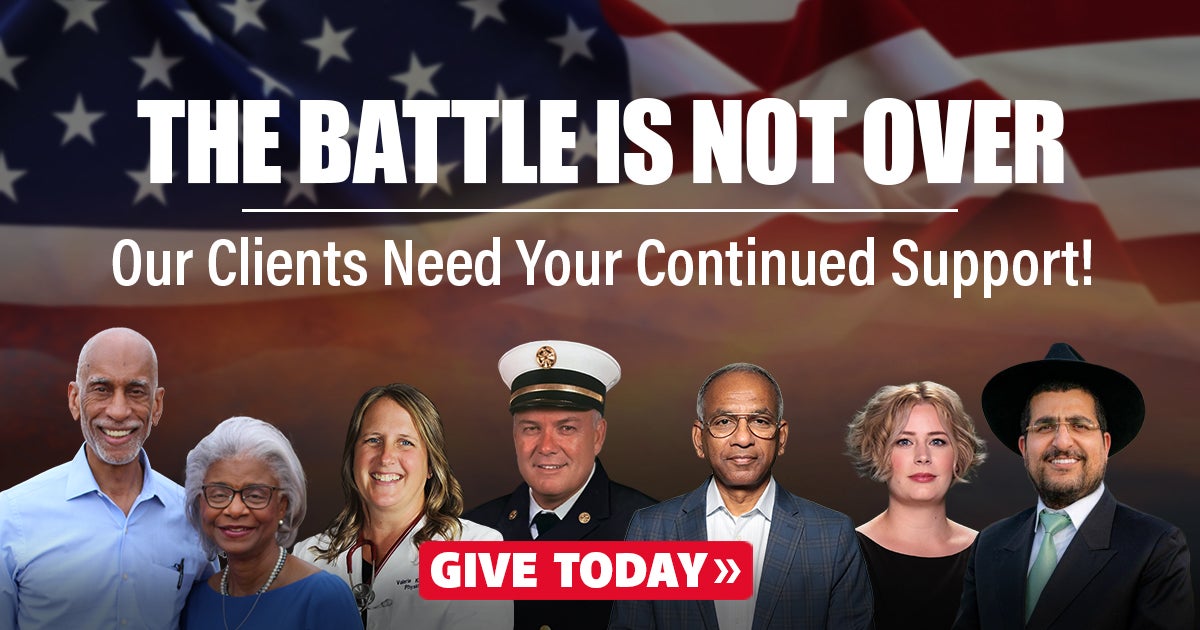 ---
P.S. Check out these incredible images. One of the students who was at the Auburn event on Sept. 12 captured the massive crowd:
Plus, here's a video to bring you encouragement. Watch as Coach Freeze baptizes one of his players: