by Marlee Tomlinson • 5 min read
Over the past several weeks, a number of important policy proposals and legislative efforts have surfaced in Washington D.C. that have vast potential to affect religious freedom all across our country.
Consider the following two developments that First Liberty continues to monitor with a vigilant eye, as they could derail religious freedom advancements in recent years:
The Equality Act, which has already passed in the House of Representatives, poses a real and grave threat to religious freedom. If enacted, this act would completely undo the effects of the Religious Freedom Restoration Act, reducing the religious liberty of millions of Americans to second-class status. It would place gender identity and sexual orientation rights above religious freedom, effectively overriding the Constitution.
Court-packing is another dangerous idea taking root in our country. It has the potential to threaten all rights and destroy our independent judiciary indefinitely. The Supreme Court (and all federal courts for that matter) would essentially become an extension of whoever holds power in the executive and legislative branches, a weapon of political power rather than an independent pillar of justice.
That's why it's essential to have top-notch lawyers on the frontlines in Washington, D.C. to defend religious liberty and stand against the rising tide of hostility towards freedom in America.
Today, we are excited to welcome our two newest staff attorneys to First Liberty: Jordan Pratt and Christine Pratt, who will both be a part of our legal team in Washington, D.C.
Their exceptional backgrounds and professional experience make them a dynamic duo in our elite legal arsenal, and we couldn't be more excited to have them join us in defending religious freedom in our nation's capital.
---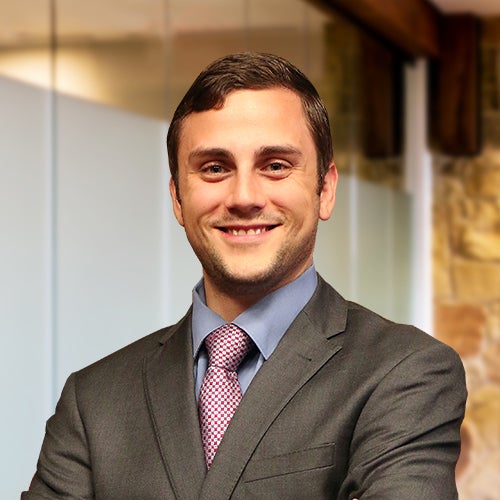 Jordan Pratt joined First Liberty as Senior Counsel and will be working primarily in our organization's Washington D.C. office, located in Virginia.
Jordan is coming to First Liberty most recently from serving in the federal government, including over a year as Senior Counsel in the U.S. Department of Justice's Office of Legal Policy, where one of his many responsibilities was vetting judicial nominees. Previously, Jordan also served as the Deputy Solicitor General in the Florida Attorney General's office.
Jordan was an Adjunct Professor at Florida Coastal School of Law, and clerked for the Hon. Jennifer Elrod at the U.S. Court of Appeals for the Fifth Circuit as well as the Hon. Harvey Schlesinger of the U.S. District Court in the Middle District of Florida. He also interned for the Hon. Jeffrey Sutton at the U.S. Court of Appeals for the Sixth Circuit.
Jordan earned his law degree at the University of Florida College of Law graduating magna cum laude. He received his Bachelor's degree in Criminology at the University of Florida and tied as Valedictorian of his class. Additionally, he is a James Wilson Fellow and a Blackstone Fellow, Mentor, and Faculty Member.
"I am thrilled to join First Liberty Institute and I look forward to defending the right of all Americans to profess, proclaim, and practice their faith. My ancestors came to the United States in pursuit of that freedom, and I count it a tremendous honor and blessing to work for its continued protection."
---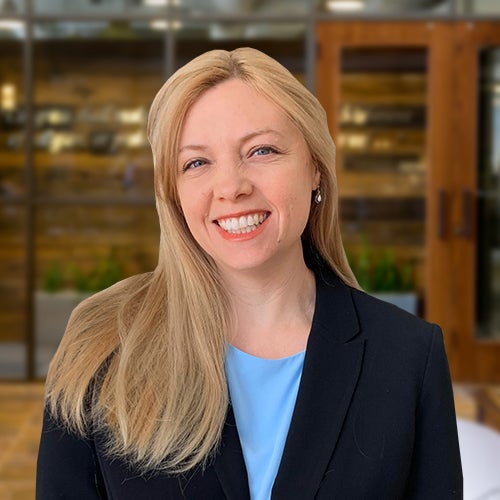 Christine Pratt joined First Liberty as Counsel and will also be working out of our D.C. office, located in Virginia. And, for those wondering, Christine is married to Jordan Pratt (above).
Christine comes most recently from the U.S. Department of Health and Human Services' Office for Civil Rights, where she served as a Senior Advisor on the Conscience and Religious Freedom Division. Prior to that, Christine was with the U.S. Department of Education's, Office of the General Counsel as an Attorney Advisor. Christine clerked for the Hon. Robert Numbers II, U.S. Magistrate Judge for the Eastern District of North Carolina, and will be clerking in 2023 for the Hon. Robert J. Luck, U.S. Circuit Judge for the Eleventh Circuit Court of Appeals.
In addition, she worked as an attorney for the Florida Department of Children and Family Services and interned for the GatorTeam Child Juvenile Law Clinic at the University of Florida, a law firm dedicated to providing free legal services to children. She also externed for the Florida Institutional Legal Services Project and was a domestic violence extern for Three Rivers Legal Services. Christine has also held roles as an American Government teacher along with homeschooling her and Jordan's three children.
Christine earned her law degree at the University of Florida College of Law, as well as graduated summa cum laude also from the University of Florida with a Bachelor's degree in Economics with a Religion Minor.
"Working for First Liberty is a dream come true! When I was a sophomore in college working for a public university, my school threatened to fire me for being 'too public' in my faith. That experience changed my life and led me to pursue a law degree so that I could help others facing similar hostilities. At this moment in American history, I can think of no place I would rather be working than First Liberty!"
---