2015 was undoubtedly the most dangerous year for religious liberty America had ever seen since the founding of the country—with attacks on religious freedom doubling since 2012. And all it takes is a quick look at the news to know that 2016 is on track to follow suit.
But even as the danger grows, so does hope.
In the first five months of 2016 alone, men and women fighting the legal struggle to defend and restore religious liberty—including the attorneys and supporters of First Liberty Institute—have won five important victories.
NASA Lifts Ban on 'Jesus' Following First Liberty Demand Letter
IMPACT: Federal employees express faith at work.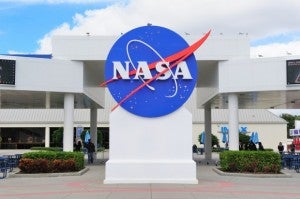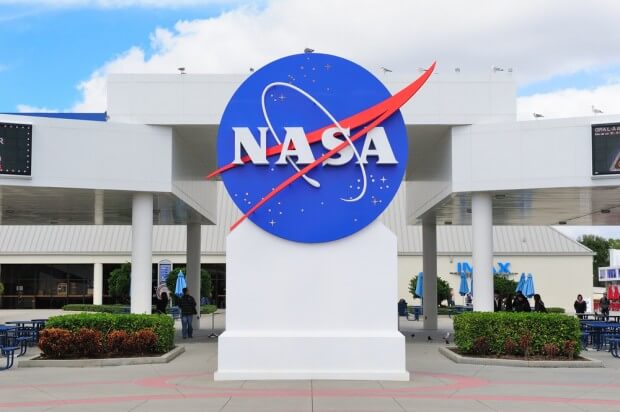 Attorneys at NASA Johnson Space Center (JSC) in Houston, Texas banned employees from using the word "Jesus" in the NASA JSC e-newsletter in June 2015. The ban came after the NASA JSC Praise and Worship Club, existent since 2001 and open to people of all faiths, advertised an upcoming meeting in the e-newsletter. The ad included the word 'Jesus' as part of the meeting's theme.
First Liberty sent a demand letter to NASA JSC attorneys in February 2016, informing them that their ban on free religious expression was unconstitutional. NASA JSC attorneys soon reversed the ban, permitting "Jesus" and other religious references in the e-newsletter.
The bottom line: Employees do not lose the right to express their faith when they go to work. NASA JSC's recognition of their mistake and commitment to restoring their employees' religious freedom will set a positive example for other employers in the future. 
Highest Military Court Hears Oral Arguments in First Liberty's Historic Case, United States v. Sterling
IMPACT: Military considers historic application of religious freedom law.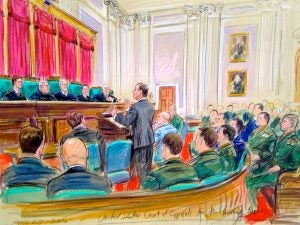 For the first time in its long history, the highest court in the U.S. Military heard arguments in April on a basic test of religious freedom in military—one that could affect religious freedom for countless service members now and in the future. In the case of United States v. Sterling, First Liberty attorneys and former U.S. Solicitor General Paul Clement represented Lance Corporal (LCpl) Monifa Sterling, a Marine court-martialed over a Bible verse in 2013.
A devout Christian, Sterling printed a personalized version of Isaiah 54:17, "No weapons formed against me shall prosper," and taped it in three different places around her workspace. Although several coworkers posted personal items around their workspaces, Sterling's supervisor ordered her to remove the verses. Sterling declined, explaining that she believed it was her First Amendment right to display them. When Sterling's supervisor tore the verses down and threw them away, Sterling reprinted and reposted them. She was then court-martialed.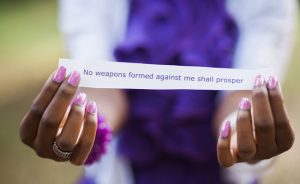 After Sterling's religious expression was denied protection at her initial court-martial and appeal, First Liberty appealed her case to the Court of Appeals for the Armed Forces (CAAF)—essentially the supreme court of the military.
According to First Liberty attorneys, religious freedom cases do not appear before the CAAF very often. Though a decision is still pending, the oral arguments raised significant awareness of religious liberty rights in the military. Sterling's story quickly spread to the media, featured on FOX News' Special Report with Bret Baier, in The Washington Post, on One America News Network's Tipping Point, and more.
The bottom line:
"Today was a historic day for religious freedom for those who serve in the military," First Liberty President and CEO Kelly  Shackelford said after the arguments. "Paul Clement did a phenomenal job. No Marine should be court-martialed for posting a Bible verse on their computer."
Oklahoma State University Allows Pro-Life Ministry on Campus After Meeting with First Liberty
IMPACT: Freedom to express religious viewpoint expands from zero students to more than 30,000.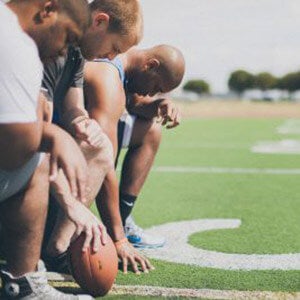 Oklahomans United for Life is a pro-life ministry affiliated with Fairview Baptist Church in Edmond, Okla. But when Oklahomans United for Life attempted to visit an Oklahoma State University (OSU) campus in March 2016, OSU officials told them to leave, and threatened them with arrest if they didn't.
First Liberty immediately intervened, meeting personally with OSU's general counsel. The issue was quickly resolved, with OSU officials opening all campuses to Oklahomans United for Life and other ministries of Fairview Baptist Church.
Because OSU is a public university, Oklahomans United for Life is permitted to access the campus and speak freely and peacefully, just like any other individual or organization. In addition to setting a good example for public universities everywhere when it comes to handling religious freedom issues, First Liberty attorneys believe that the OSU issue should encourage others facing unfair hostility to stand up for their rights.
The bottom line:
"Often all it takes is a friendly conversation to make them aware of the law," said Mike Berry, First Liberty Senior Counsel, "and the issue can be easily resolved."
Nuns Win Major Victory at Supreme Court – Impacting First Liberty Clients
IMPACT: Ministries avoid crippling fines.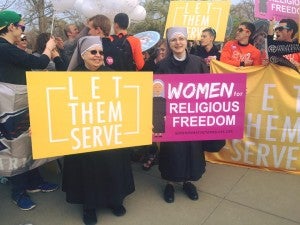 In one of the hottest legal battles in the nation, the Little Sisters of the Poor won a victory at the U.S. Supreme Court. The case had millions watching to see whether the federal government could successfully force Catholic nuns to provide abortion coverage to their employees. In May, the Supreme Court unanimously vacated all lower court decisions against the nuns and sent the case back to be worked out among the opposing parties, indicating that the Obama administration should find a way to provide insurance coverage for abortions, contraceptives and abortion-inducing drugs to employees without forcing the faith-based non-profits to do so against their beliefs.
"This is huge for religious liberty," Kelly Shackelford said at the time of the victory, "and will positively impact First Liberty clients who are fighting for their rights against the federal government's HHS Mandate."
First Liberty is currently representing Insight for Living Ministries (IFLM), the Bible-teaching ministry of renowned pastor Chuck Swindoll, and several retirement communities and colleges affiliated with Christian and Missionary Alliance (CMA), a Christian denomination with thousands of churches worldwide. Both IFLM and CMA are opposing the HHS Mandate, just like the Little Sisters did.
The bottom line: The Little Sisters' victory at the Supreme Court increases the chances of a total victory for both IFLM and CMA.
First Liberty Shuts Down Atheist's 'Baseless' Lawsuit Against America's Tallest Cross, Preventing Future Similar Lawsuits
IMPACT: Chronic menace to religion is shut down.
San Antonio atheist and anti-religion activist Patrick Greene sued a pastor in Corpus Christi, Texas for planning to build a 230-foot cross on his church's property. It wasn't Greene's first attempt to squelch religious expression; he has a history of filing lawsuits over the free exercise of religion dating back to the 1990s.
First Liberty attorneys took Greene to court to stop him from ever filing such harassing lawsuits again. After a court hearing in May, Greene entered into a court-approved settlement and dropped all claims against the pastor. Greene even admitted that his lawsuit was "baseless," "vexatious" and "without merit." As part of the settlement, he entered a "covenant not to sue," agreeing to stop filing lawsuits against the free exercise of religion.
According to First Liberty Senior Counsel Jeremy Dys on the day of the victory, the settlement will have long-term benefits for religious liberty.
The bottom line:
"Today's outcome should send a clear message to anti-religious freedom activists everywhere: if you abuse the legal system by suing people simply because you don't like how they exercise their religion, there will be legal consequences," Dys said.
MORE VICTORIES TO COME
It's undeniable that religious freedom in America is facing growing hostility. But the fight is far from over. Even in 2015, the worst year for religious freedom yet, First Liberty maintained a 90 percent victory rate in court.
As more Americans become aware of their religious liberty rights and how to defend them, religious liberty protections will only grow stronger.
To learn more about how to protect your religious liberty in the workplace, schools, in your house of worship, the military, and more, go to firstliberty.org/rights.
News and Commentary is brought to you by First Liberty's team of writers and legal experts.