by Todd Winking • 3 min read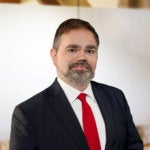 Reed Smith, FLI Counsel, has been accepted as one of 15 fellows for this summer's distinguished James Wilson Institute's Fellowship Program in Washington, D.C. The program will take place over six days and will focus on discussing the central points of a jurisprudence of Natural Law, such as the classic connection between the "logic of morals" and the "logic of law," the properties of moral truths and the principles of judgment, and how we would see certain landmark cases differently if they were viewed through the lens of Natural Law. Learn more about the James Wilson Institute.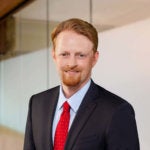 Lathan Watts, FLI Director of Legal Communications, has been named Coordinator of the National Review Institute's Regional Fellowship Program in Dallas. The Fellowship program helps develop a deeper understanding of the foundations of conservative thought through a program designed by NRI board member and celebrated academic Daniel J. Mahoney. It fosters a rigorous examination of conservative principles and how they apply to the issues of the day, incorporating readings from Burke to Buckley. Learn more about the NRI Fellowship Program.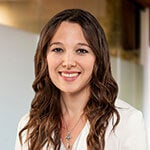 Christine Norwood, FLI Head of D.C. Fellowship Program, has been accepted into the Witherspoon Institute's Natural Law and Public Affairs Seminar this summer. Christine was selected from among a very exclusive, highly-competitive list of applicants, and will enjoy being taught by three major thought-leaders in natural law philosophy: Robert P. George of Princeton University; Christopher Tollefsen of the University of South Carolina; and, Sherif Girgis of the Witherspoon Institute. Learn more about the Witherspoon Institute.
To learn more about FLI Staff, please visit our team page.