by Jorge Gomez • 7 min read
This week, First Liberty argued Coach Kennedy's case before the U.S. Supreme Court.
Led by our volunteer attorney and former U.S. Solicitor General Paul Clement, we made the case that Coach Kennedy has a constitutional right to kneel in prayer on the field after games and should never have been fired for exercising this right. We explained to the Justices that after almost seven years of fighting in court, Coach Kennedy deserves justice—and should be allowed to return to the game he loves, while also being able to live out his faith.
The outcome of this case is vitally important to religious freedom in our country. A win could finally right the wrongs done to this American hero, a U.S. Marine Corps veteran who made a personal commitment to pray and thank God after each game for the opportunity to be a football coach.
But winning Coach Kennedy's case wouldn't just deliver justice for one coach. This is the first religious liberty case at the Supreme Court involving a public school coach and the right to live out one's faith. It presents an opportunity for the Court to review—and possibly rectify—precedent that has harmed religious liberty for decades. That means the outcome could have a broad impact for the right of public-school employees nationwide.
The Supreme Court will write its opinion over the next several weeks. A final ruling is expected by the end of June.
So, how did the argument go on Monday? Did Coach Kennedy have a good day in court?
In the video below, First Liberty's President, CEO and Chief Counsel Kelly Shackelford gives his reaction from the steps of the Court. You'll also hear first-hand from Coach Kennedy and Paul Clement's post-argument analysis:
Here's a recap of what happened inside the courtroom.
The Supreme Court's conservative justices generally appeared sympathetic to the arguments made by our legal team.
Much of the case will turn on whether the coach's prayers are his own personal expression, in other words, that he is not speaking on behalf of the school. Following Clement's opening statement, Justice Clarence Thomas asked the first question and suggested Kennedy's prayer was private speech as an individual:
"We know it's not a part of his job, especially since the school district didn't know anything about it initially and it objected to it. So, it can't be a part of his job."
The majority of the court seems likely to recognize this obvious point.
Even if the prayer is attributed to the coach rather than the school, the school district's lawyers still want to censor it because it is visible religious activity.
We argue that censoring an individual's speech because it is religious is unconstitutional religious discrimination.
Justice Brett Kavanaugh pressed the attorney on the opposite side, asking about the broader impact of disciplining a coach for "visibly" engaging in religious activity:
"How far does that go? The coach does the sign of the cross right before the game…Could a school fire the coach for the sign of the cross right before the game?"
Without surprise, the liberal justices seemed sympathetic to the argument made by school district. Justices Elena Kagan and Sonia Sotomayor expressed concern about students who do not want to join in a prayer.
Clement emphasized on several occasions something the record makes clear: This case is about one coach's right to kneel for a brief prayer—something the school district described as a "fleeting" religious exercise. In the past, some students had voluntarily joined the coach in prayer. When the school asked him to keep his practice separate from students, he complied. And yet the school fired him anyway. During his last few games coaching, the games over which he was fired, he waited until the Bremerton football players were busy singing the fight song before he took a knee in prayer.
This case is about whether the school district can fire a coach because he can be seen engaging in "fleeting" religious activity.
Several of the justices also raised questions about the "endorsement test." This legal test was created by the Supreme Court to determine whether a government action violates the First Amendment's Establishment Clause. The test asks whether an activity makes it look like the government is "endorsing" religion. However, this test has been harmful to religious liberty for decades. It has led to the trampling of students' and teachers' religious speech. It created confusion and led government officials (school districts, for example) to think they must remove all religious expression on public property.
Several of the Court's conservative justices asked whether the "endorsement test" applies to Coach Kennedy's case. Some noted the Supreme Court has not used it in 20 years or more:
"On the Establishment Clause point, the Lemon endorsement test…I don't think that is a test anymore. We haven't applied that in two decades, and so I don't think that helps on the Establishment Clause side." – Justice Brett Kavanaugh 
"Would it be overruling Lemon not to apply it since we haven't applied it in…20 or 30 years? We've been asked to many times and we haven't done it in 20 or 30 years." – Justice Neil Gorsuch
This could be favorable to the arguments we made on behalf of Coach Kennedy. But it also poses an important question: Are Americans about to witness a shift in the way courts review religious freedom cases? It's possible.
As Kelly Shackelford pointed out: If this test is reconsidered or goes away, it would restore freedom to millions of teachers and public employees who've faced religious discrimination. It could mean schools will no longer feel compelled to censor (fire or punish) people of faith.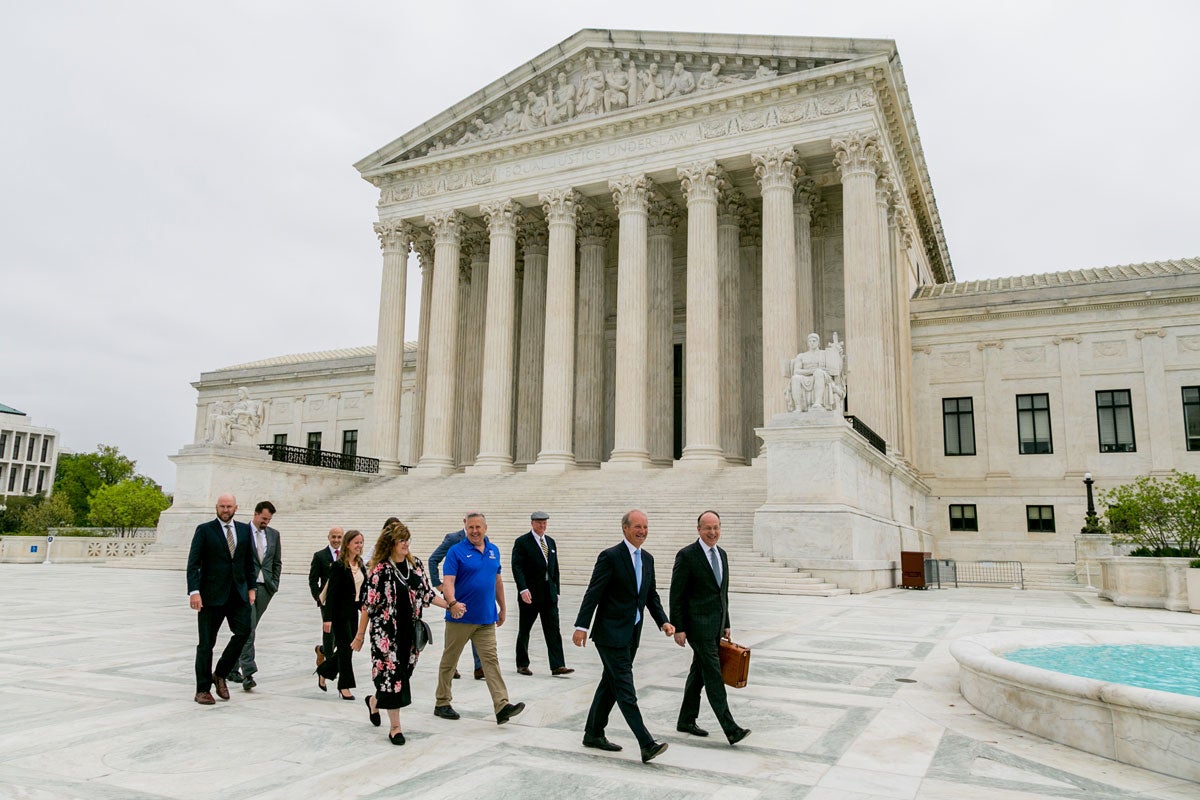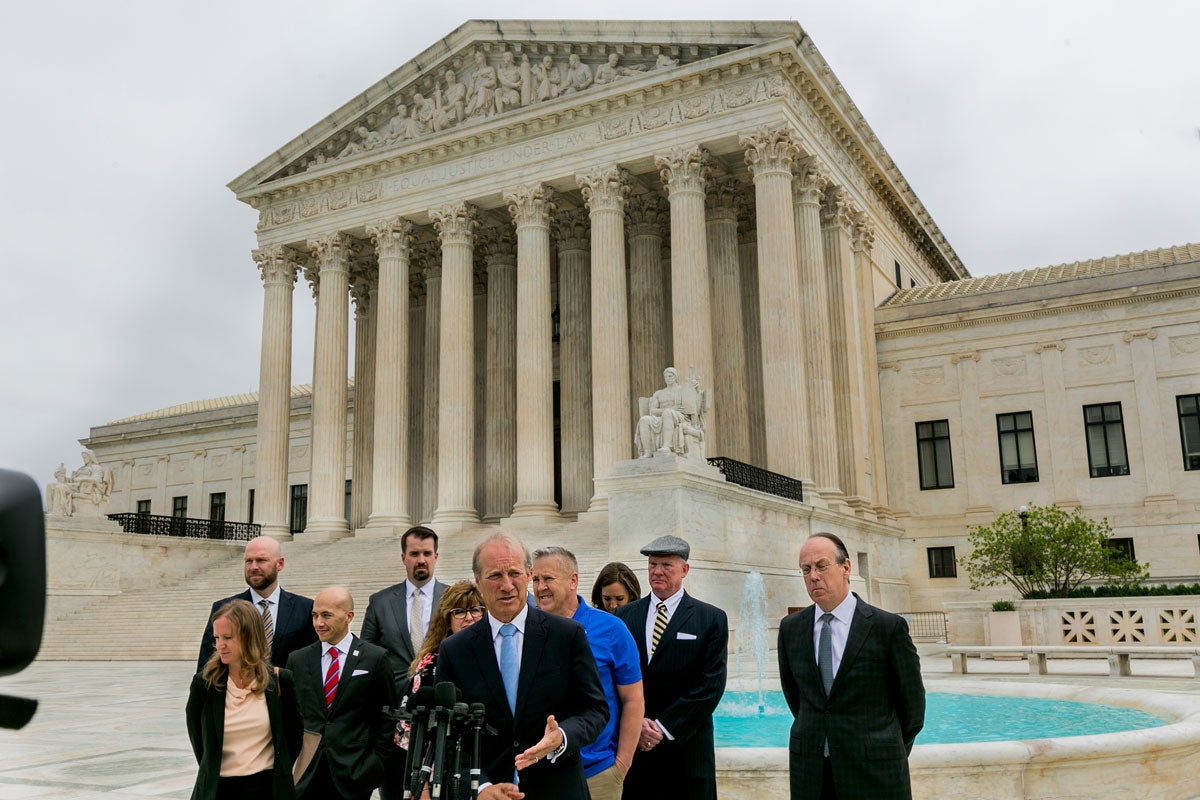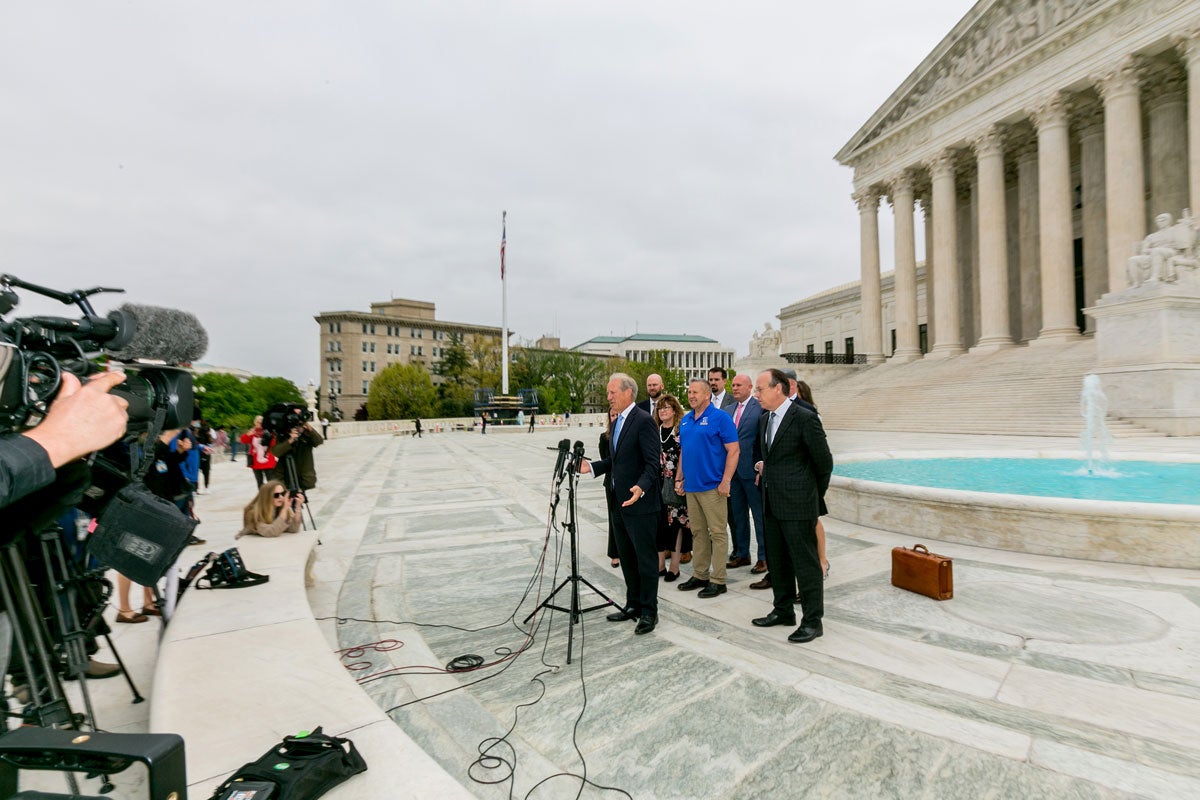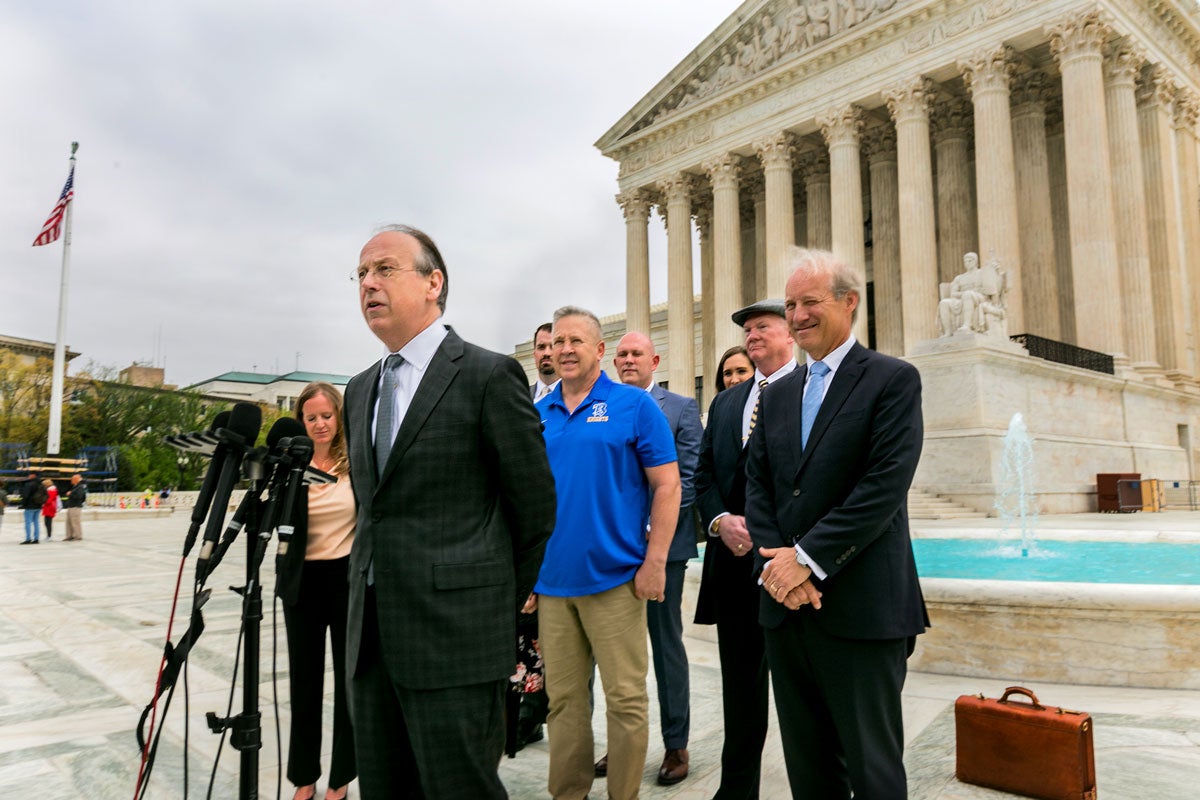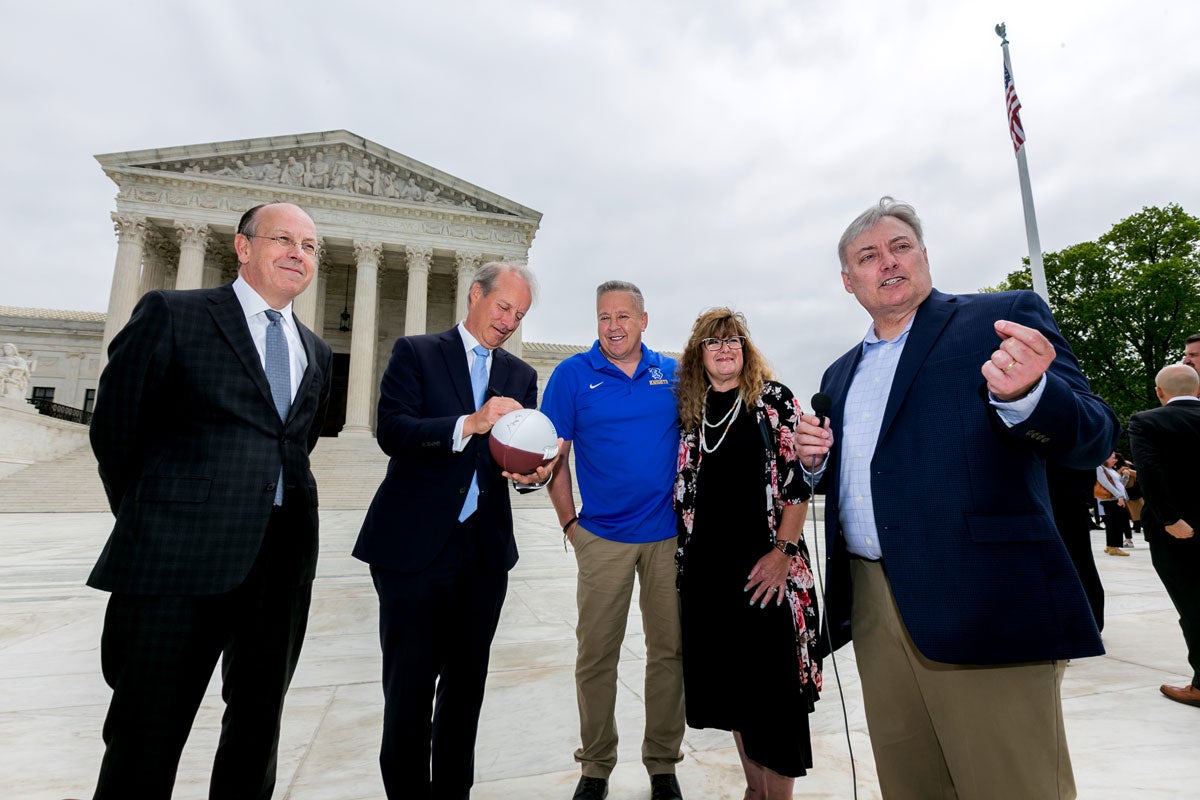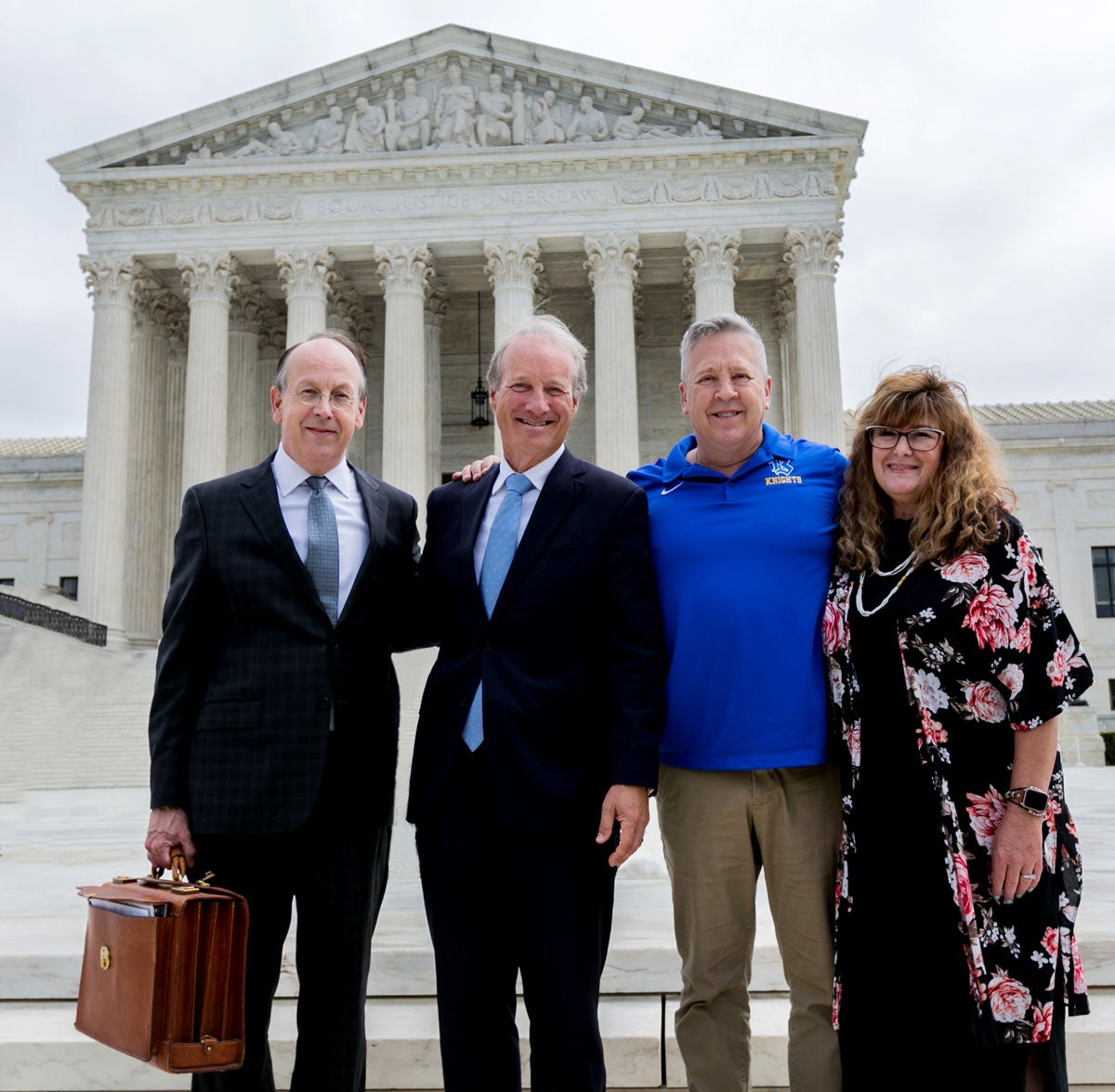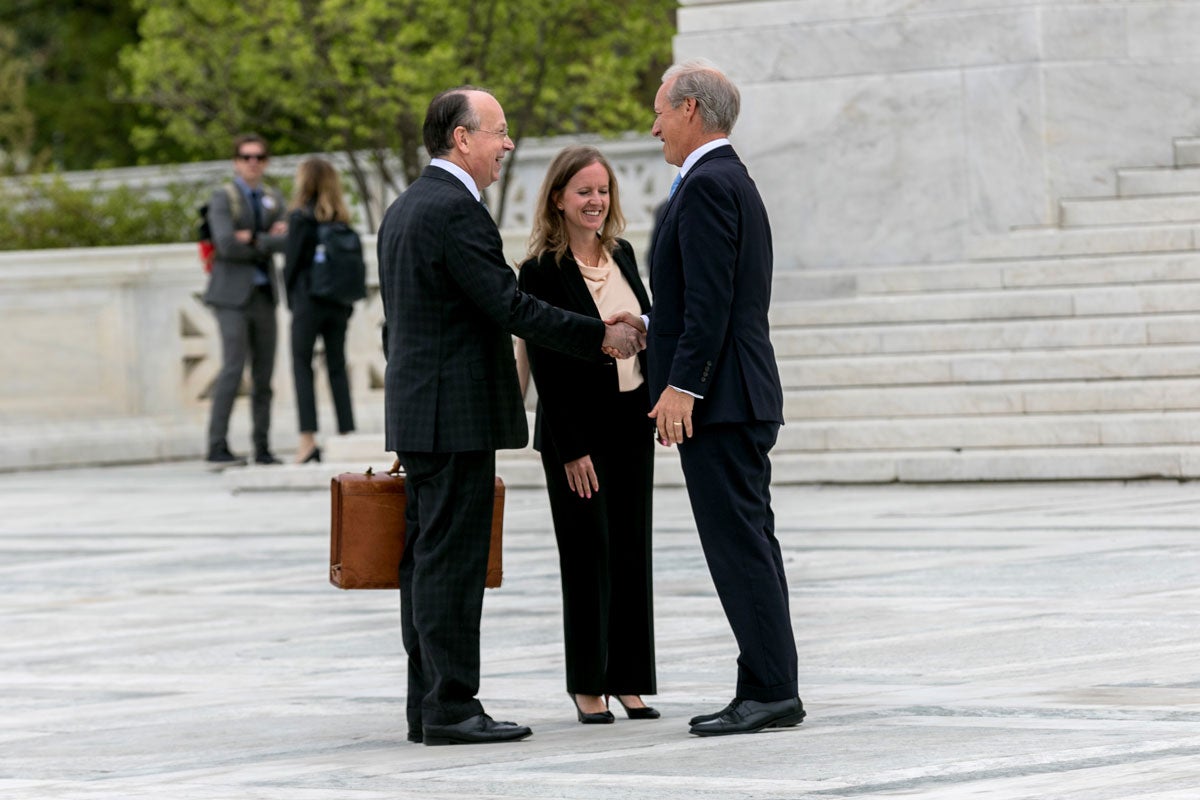 If you've closely followed this case, you know it's been a long and arduous legal battle. We want to thank YOU for standing strong alongside Coach Kennedy and First Liberty. Taking important cases like this to the Supreme Court is only possible because of your generous support.
We encourage you to please continue praying for Coach Kennedy, First Liberty and the Supreme Court justices while we wait for a decision.