by Jorge Gomez • 3 min read
Please join us in giving a warm welcome to the newest members of the First Liberty family, Kelsey Flores and Suzanne Beecher, who will be a part of our legal team in Washington, D.C.
Both former First Liberty legal interns, Kelsey and Suzanne know first-hand what it means to fight on the frontlines for religious liberty. We couldn't be more excited that two exceptionally qualified attorneys like them have chosen to join our firm to defend America's first freedom.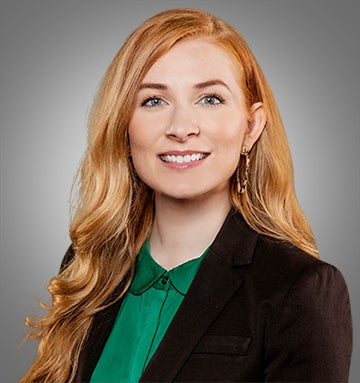 Kelsey Flores joins our expert, in-house team of attorneys as the newest Associate Counsel.
Prior to joining First Liberty, Kelsey served as a law clerk for the U.S. Senate Committee on the Judiciary in our nation's capital. After her internship with First Liberty in the summer of 2017, she spent time as a judicial intern and extern for two U.S. District Court Judges in Texas.
Kelsey received her law degree from the Southern Methodist University (SMU) School of Law, where she served as Editor-in-Chief of the SMU Law Review and was President of the University's Federalist Society chapter. She graduated from Brigham Young University with a Bachelor's degree in journalism.
Having previously mentored fifth-grade students with the Dallas Kids Project, Kelsey is passionate about standing up for religious liberty in America's schools. While interning at First Liberty, she had an opportunity to work on cases protecting the Orthodox Jewish community and is looking forward to helping defend the rights of people of all faiths.
"Working alongside talented and humble men and women at First Liberty is an absolute dream for me. I am eager to join the First Liberty family and continue the fight for our religious freedom in D.C."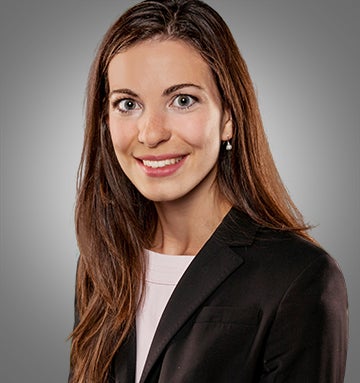 Suzanne Beecher is also joining First Liberty's legal team as an Associate Counsel.
Originally from America's "Windy City," Suzanne was a summer associate at the Chicago office of Kirkland and Ellis, LLP, a premier international law firm and one of our network firms whose attorneys donate their time to litigate religious liberty cases.
Suzanne received her law degree from the University of Notre Dame School of Law, where she served as managing editor of the Notre Dame Journal of Law Ethics and Public Policy. She was also Vice President of her university's St. Thomas More Society and completed the Blackstone Legal Fellowship through an allied firm who also defends religious liberty, the Alliance Defending Freedom. She graduated from Baylor University with a Bachelor's degree in business administration.
Suzanne comes from a family of health professionals, including her mom who was a former nurse, and has a passion to fight for Americans who want to live out their faith while working in the healthcare industry.
"I am thrilled to be working at First Liberty and with the amazing people here. It is a huge blessing to be working on such an important issue and I look forward to fighting for religious freedom and helping to expand our presence in D.C."