by Jorge Gomez • 4 min read
America's courts are critical to the preservation of religious liberty—and one of the greatest legacies for our first freedom has been the appointment of conservative, originalist judges to fill judicial vacancies nationwide.
Thanks to a presidential administration who's made judicial nominations a top priority and the incredible efforts of the U.S. Senate to confirm nominees at a record pace, today we have hundreds of excellent judges seated across the federal bench. The best part is that these are judges committed to applying the Constitution as originally intended, including the vision our Founders had for everyone in our country to freely live out their faith.
Below are several graphics showing how the president's judicial nominees have led to a historic transformation of America's federal judiciary: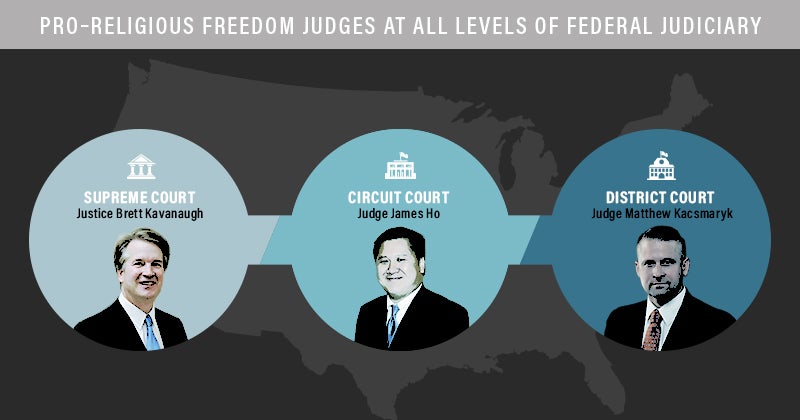 Supreme Court: Justice Brett Kavanaugh donated his time to work on a religious liberty case with Kelly Shackelford and Jay Sekulow (American Center for Law & Justice).
Circuit Court: Judge James C. Ho of the U.S. Court of Appeals for the Fifth Circuit was one the most active network attorneys defending religious liberty with First Liberty Institute.
District Court: Judge Matthew Kacsmaryk, a former FLI Deputy General Counsel, is the first confirmed judge who's gone directly from a religious liberty law firm to the federal judiciary.
---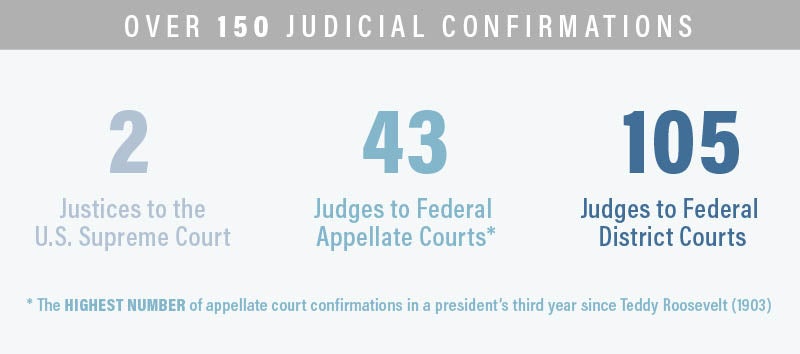 ---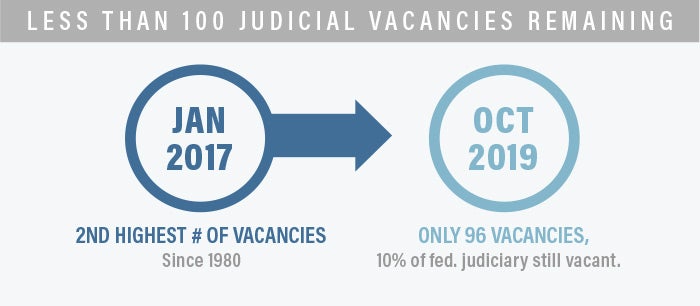 ---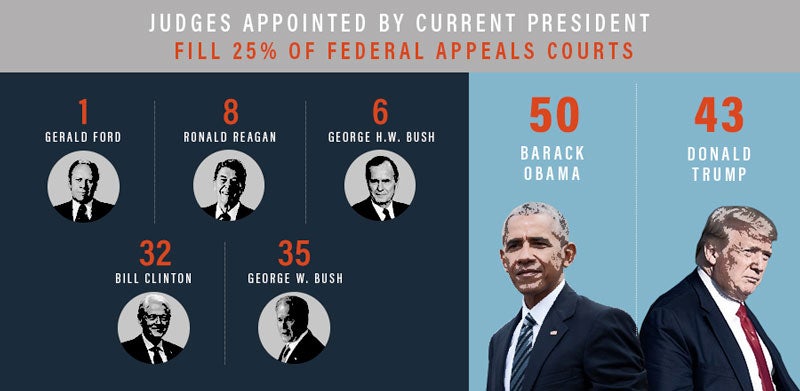 ---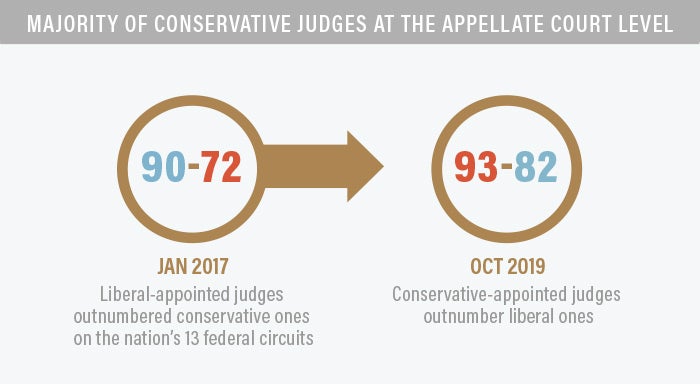 ---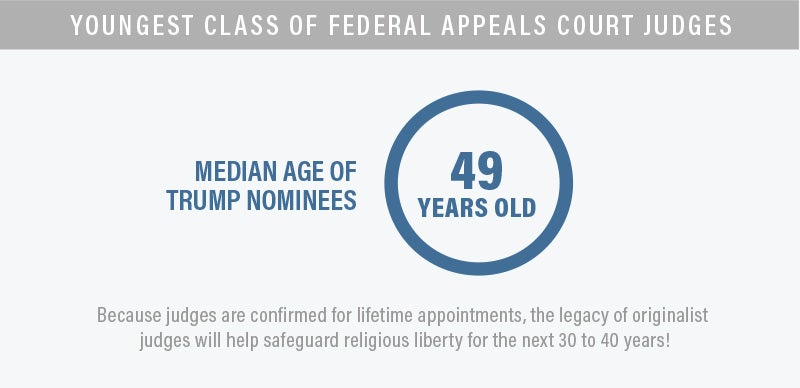 ---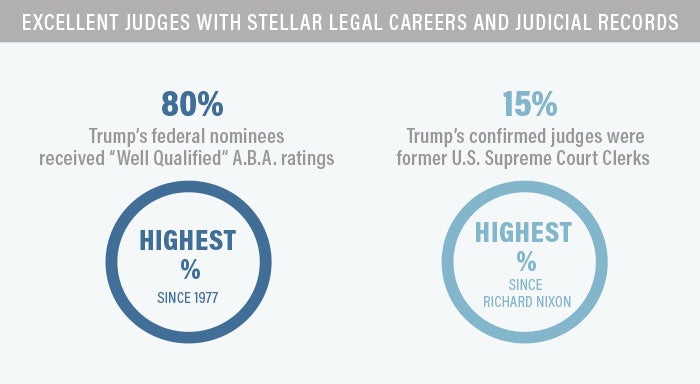 ---
Even with unprecedented progress taking place in judicial confirmations, there's still much work to be done to fill the remaining federal vacancies with strong judges.
The stakes for our constitutional rights are at an all-time high, and it's imperative that our federal judiciary be staffed with judges whose credentials, prior decisions and judicial philosophy reflect a deep respect for our fundamental freedoms.
---
Want to receive the latest updates on judicial nominees, religious liberty news, and expert cultural commentary before anyone else? Sign up for FLI Insider to stay on the pulse of the issues you care about most.