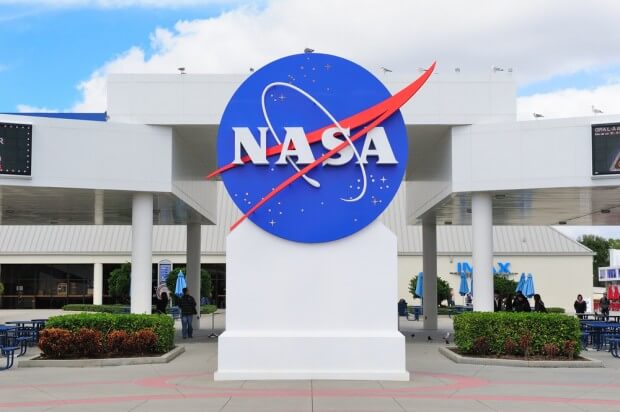 Less than one month after First Liberty Institute issued a demand letter to the NASA Johnson Space Center (JSC) in Houston, Texas, NASA permitted the name "Jesus" to be published in the JSC daily newsletter again.
"We are extremely pleased that the authorities at NASA JSC recognized their mistake in banning the name 'Jesus' from employee email announcements, and are willing to remedy their error without further legal action," Jeremy Dys, Senior Counsel for First Liberty said. "The employees at NASA JSC have set examples for employees everywhere who want the freedom to exercise their faith at work without government censorship."
The story received national exposure through the noted news source The Blaze, who had been covering the controversy since February.
SUBJECTED TO CENSORSHIP
The Praise and Worship Club began in 2001 and consists of 16 civil servants and contract employees who gather during their lunch hour to pray, sing, and discuss matters of their Christian faith.
"The purpose of our club is simply to encourage one another, pray together, and worship God," club spokeswoman Sophia Smith said. "Our meetings are open to anyone who would like prayer or is interested in what we do."
The censorship started in 2015 when members of the NASA JSC Praise and Worship Club submitted an announcement for their club meetings to JSC Today, the JSC's daily email newsletter.
Just like many other clubs at NASA JSC, the Praise and Worship Club regularly submits announcements for club meetings in JSC Today.
When the club members submitted their announcement for the May 28, 2015 edition of JSC Today, they included the theme for the upcoming meeting—"Jesus is our life!" But NASA's lawyers contacted club members, informing them that the name "Jesus" could no longer appear in any future announcements.
The NASA attorneys claimed that including "Jesus" was "sectarian," possibly "proselytizing," and created the perception that NASA endorsed Christianity over other religions and non-religion, thus violating the Establishment Clause of the First Amendment to the United States Constitution.
"It was shocking to all of us and very frustrating," Smith told Fox News. "NASA has a long history of respecting religious speech. Why wouldn't they allow us to put the name Jesus in the announcement about our club?"
FIRST LIBERTY INSTITUTE STEPS IN
The Praise and Worship Club agreed to temporarily comply with NASA JSC's ban, but immediately sought legal assistance from First Liberty Institute.
First Liberty Institute sent a demand letter to the NASA JSC legal department on Monday, February 8, 2016. In the letter, First Liberty Institute attorneys informed NASA of its grave violation of its employees' First Amendment rights, and threatened a federal lawsuit should NASA fail to correct the problem.
Although NASA acknowledged one of its attorneys raised concerns about mentioning "Jesus," NASA stated its policy is to allow religious expression.
On February 16, the Praise and Worship Club submitted another announcement for a club meeting—once again including the name "Jesus," despite NASA JSC's former ban. The announcement ran in JSC Today without issue.
"We commend NASA for upholding its long tradition of protecting employee religious speech," Kelly Shackelford, First Liberty President and CEO said. "Americans don't give up their religious freedom just because they work for the government."
NASA'S LONG TRADITION OF EMPLOYEE RELIGIOUS SPEECH
NASA'S threatened censorship of religious expression would have violated more than just the Constitution—it also would have violated NASA's own storied history of permitting employee religious speech. For example,
In February of 1962, Scott Carpenter quipped, "Godspeed, John Glenn" as the first American orbited the earth.
Astronaut Gordon Cooper selected the name "Faith 7" for the Mercury spacecraft that would orbit the earth 22 times in May of 1963, in part, because of his personal faith in God.
In 1968, Apollo 8 astronauts (Bill Anders, Jim Lovell, and Frank Borman) read the Creation account from Genesis 1 while orbiting the moon on Christmas Eve. (The infamous atheist, Madalyn Murray O'Hair, sued NASA over this—and lost—in O'Hair v. Payne, 1969.)
Buzz Aldrin famously celebrated communion on Apollo 11.
President Nixon led the nation in prayer in April of 1970 as American anxiously awaited the return of Apollo 13.
First Liberty Institute is committed to restoring the rights of employees everywhere to express their faith at work.
To learn about religious liberty rights for employers and employees, download Liberty Institute's free 7 Facts About Religious Rights in the Workplace.
News and Commentary is brought to you by First Liberty's team of writers and legal experts.