by Austin Waugh • 3 min read
August is a month of transition for many of us, as we wind down our summer activities and gear up for the back-to-school season. As parents, we have been praying over and planning for our children's new school year throughout the summer in anticipation of seeing them grow and embrace new challenges. August also brings another type of planning to our attention in the form of National "Make a Will" Month.
Each of us desires to be better stewards of the resources we've been blessed with, and National "Make a Will" Month prompts us to take a step back and evaluate an important component to our own estate plans. A will, or Last Will and Testament, is a legal document that outlines your desires and intentions for how your assets will be distributed after death. As such, a will can be an integral part of any comprehensive estate plan.
No matter the size of your estate, everyone needs a plan for the future, and a will can be part of that plan. And, if you are like most people, chances are you need to do some planning, or at least update the plans you already have in place. Unfortunately, many of us simply never get around to doing just that. But, if we fail to plan, our wishes may never fully come to fruition, and the legacy we intended to leave may never be fully realized.
The good news is that preparing a will as part of your overall estate plan doesn't have to be difficult. In fact, it can be easy, rewarding, and can take less time than arranging your next summer vacation. Take this opportunity to plan your life, your future, and your legacy. Having your will in place can provide great peace and the comfort of knowing that your values and wishes have been established for your family, friends and the causes you hold dear. You can find additional information including our online wills planner and free estate-planning guide at https://firstlibertylegacy.org/. If we can provide you with any additional information, please contact us. We would be happy to assist you and answer any questions you may have.
When it comes to leaving a legacy for those that we love and to the causes we hold dear, there is always more to learn. If you'd like to stay informed of up-to-date, helpful information on topics that impact your quality of life, your finances and your legacy, sign up for our eNewsletter.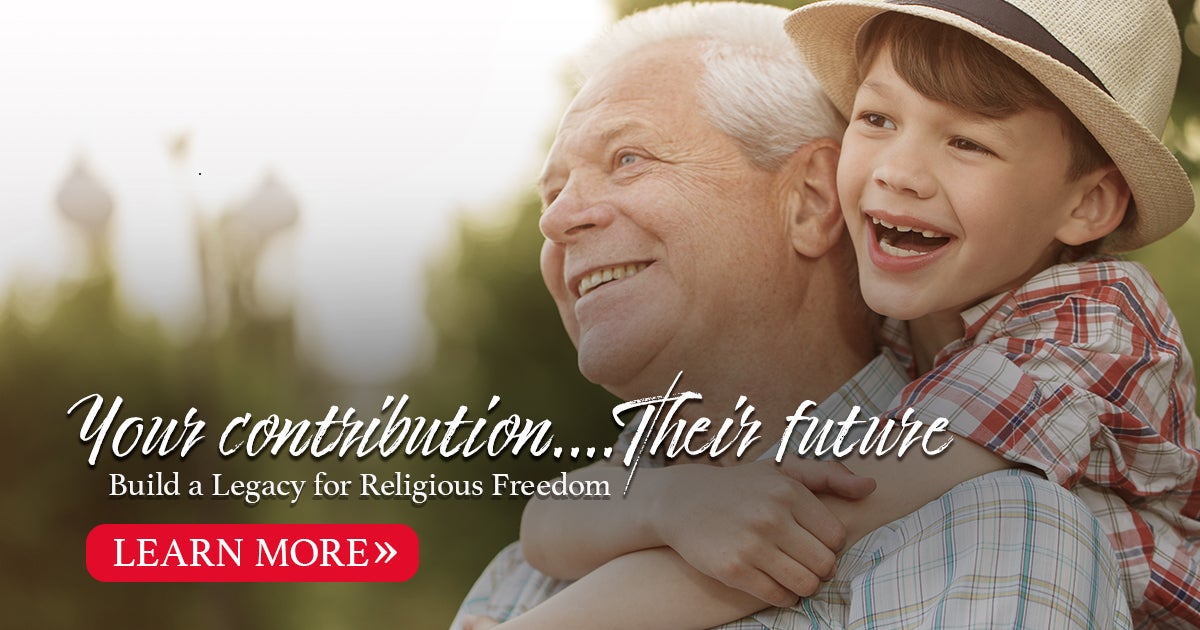 Disclosure:
Tax laws are complex and are subject to change. This information is based upon current tax rules in effect at the time this was written. First Liberty Institute does not provide tax or legal advice regarding estate planning. Individuals should always check with their tax or legal advisor before engaging in any transaction involving tax-advantaged planning strategies or investments. Comments herein are for educational purposes only.