First Liberty Annual Media Report: 2016

Over the past year, First Liberty Institute has been hard at work protecting religious freedom in America. As we defended our clients, the media took notice. Read to see some of the highlights of how the national media covered our cases. >>Read more
Schedule an Interview
Attorneys at First Liberty are available for comment on all religious liberty issues.
To schedule an interview, please contact:
Media@firstliberty.org
972-941-4444
Who We Are


First Liberty is the largest legal organization in the nation dedicated exclusively to defending religious liberty in America. Founded in 1997, its attorneys have defended people of all faiths, including Christians, Jews, Muslims, and Native American Indians.
Winning over 90 percent of its legal matters, First Liberty partners with volunteer lawyers from the majority of the top U.S. law firms, including Baker Botts LLP, Jones Day, Gibson, Dunn & Crutcher LLP, and many more.
First Liberty has won cases at every judicial level, including the United States Supreme Court. Funded by individual donations and grants, First Liberty is a non-profit law firm that represents all clients free of charge. Read About Us
Media Coverage

Prominent Clients and Cases
Read about some of Liberty Institute's recent cases and top victories:

COACH KENNEDY

A high school football coach suspended for praying after football games. Read more.
LCpl MONIFA STERLING
A Marine court-martialed for refusing to remove a Bible verse from her desk. Read more.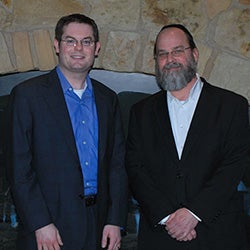 CONGREGATION TORAS CHAIM
A synagogue banned from meeting in a member's private home.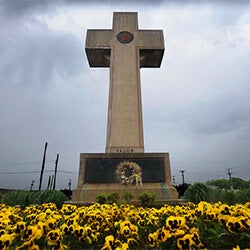 BLADENSBURG WORLD WAR I MEMORIAL
Humanist association sues to have a veterans memorial torn down. Read more.
Top Victories
Navy Chaplain Wes Modder

Chaplain is exonerated after being relieved of duties for counseling according to his religious beliefs

"Candy Cane" Case

Affirmed the First Amendment rights of children in school

Mojave Desert Cross Case

Landmark Supreme Court decision protects a cross-shaped veterans memorial

Jim Allen's Rescue

Secured the release of an American missionary from a Haitian jail

Prayer at Military Funerals

Stopped the government from banning religious expression at military funerals

Vietnamese Church v. City Government

Court victory overturns city's order, securing rights of church to operate on church property

Kountze Cheerleaders

Protects rights of high school cheerleaders to put Bible verses on cheer banners
Legal Team
Please visit our Leadership and Legal Team webpage for complete bios.
Media Appearances
Coach Joe Kennedy Interview on Good Morning America