Confirm Conservative Judicial Nominees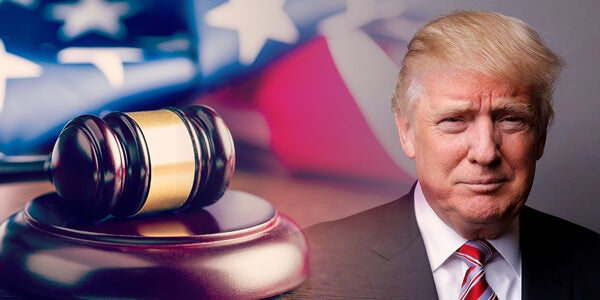 ---
For the President and his administration, the nomination of excellent, pro-religious freedom judges continues to be a top priority.
2020 is already off to a great start, with over 185 judges currently confirmed and more than a dozen pending confirmation right now.
In fact, the administration has already filled nearly half of the judicial vacancies that needed filling at this point last year, after hearings had been stalled by the previous Congress. There are now only 79 vacancies left.
So if we can get to 200 confirmations in 2020, which simply requires confirming all of the currently pending nominees—that will mean that an entire third of the federal judicial positions in the United States will be filled by Trump administration appointees.
Now that's called getting the job done!
And right now, you can help the administration continue its record-setting pace of judicial confirmations. With your support, First Liberty can keep providing expert analysis on the religious freedom records of judicial nominees.
Add your name today as we aim for 200 confirmations in 2020! Join First Liberty and millions of Americans who want to see more pro-religious freedom judges seated in our courts.
---