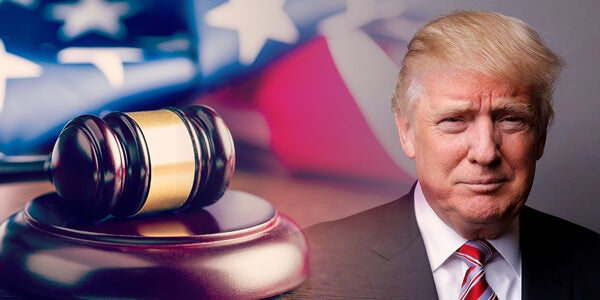 ---
For President Trump, the nomination of excellent judges continues to be one of his top priorities.
In fact, the President came out of the gates fast in 2019 by re-nominating 51 federal judicial nominees that had been stalled by the previous Congress.
And this comes at a critical time, especially now that there close to 150 empty judges' chairs across our federal judiciary.
Today, we have more federal judicial vacancies than when President Trump took office!
So when you do the math, the President's most recent "wave" of judicial nominations would essentially take care of about one-third of all current vacancies.
And right now, you can help President Trump continue his record-setting achievements.
Add your name today! Join First Liberty and millions of Americans who want to see more excellent judges seated in our courts!
---