Stand With the Jewish Community in New York Against Religious Hostility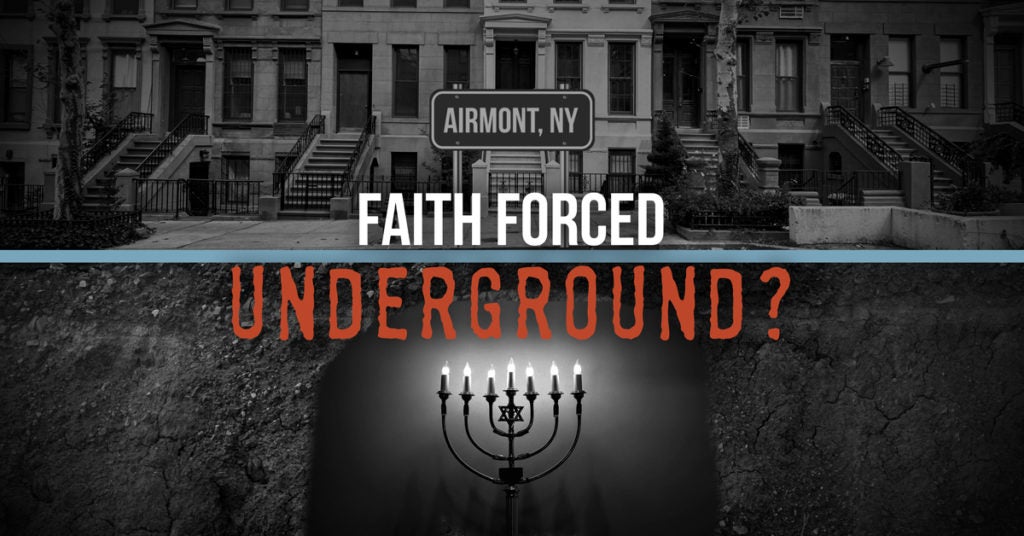 For more than 30 years, government officials in Airmont, NY have forced the local Orthodox Jewish community underground.
They are demanding that members of the Jewish community must receive approval from the city to worship in their own homes—and as you might have guessed, they are the only faith group being targeted in this way.
And if that's not chilling enough, receiving this required "approval" from the government to worship has proved to be nearly impossible. Anyone submitting an application is put through a perpetual process of denial.
The discrimination is indisputable: ever-increasing fines, severe delays in evaluations, inconsistent guidelines, and constant "reassessments" of the square footage of your home that's used for worship.
Yes, you read that right. In Airmont, government bureaucrats have the power to tell you how much of your own home you can or cannot use for religious purposes.
One local rabbi has paid over $40,000 in fees to the village trying to meet their demands—and is still being denied to this day.
This clear violation of the Constitutional right to religious freedom is outrageous. It is illegal. And it must be stopped. Our attorneys are on the frontlines in New York right now making sure that's exactly what happens. However, we need your voice to help bring these abusive tactics to light.
Sign the letter of support to join us as we expose this blatant example of religious hostility and stand for the rights of our Orthodox Jewish friends in New York
---