LIKE NEVER BEFORE
We Need YOU to Save America's
Judicial System from a Supreme Coup!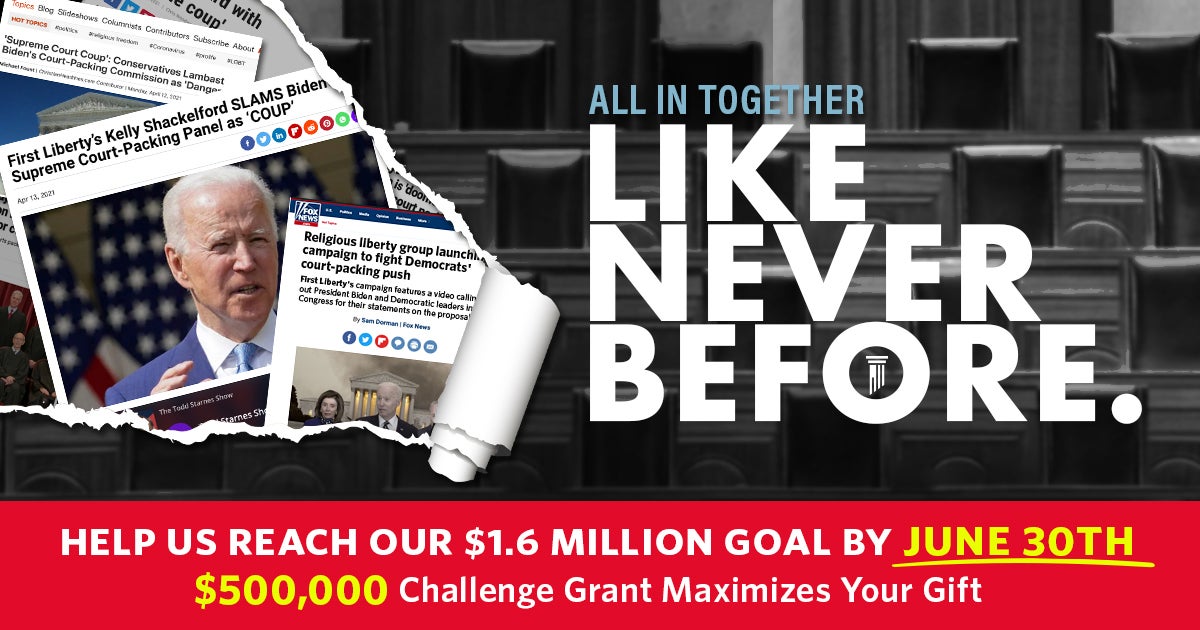 Our God-given, constitutional rights are under attack like never before.
Every day, the far-Left is growing bolder, more brazen its threat to pack the U.S. Supreme Court and lower courts with partisan judges appointed to rubber stamp a political agenda. And if they succeed, our most basic rights…like religious liberty…will have no protection.
An allegedly impartial presidential commission is already evaluating how to "reform" the courts, and they could present their radical proposals to change the independent judiciary in less than 180 days.
Like never before, YOU are the Force Multiplier who can help First Liberty expose this tyrannical coup.
The clock is ticking, and there's no time to waste to save America's courts.
---
Save Our Court System From a Supreme Coup »
---
First Liberty Institute is a nonprofit, charitable organization under section 501(c)(3) of the Internal Revenue Code. It does not endorse or participate in any campaign activity for or against political candidates, and does not partake in any activity to influence legislation.
First Liberty conducts research and provides analysis on the effects of policy actions on religious liberty. This publication is intended to be used for informational, educational and reference purposes only.