by Jorge Gomez • 4 min read
The U.S. Supreme Court's decision in the Bladensburg Peace Cross case continues to have nationwide impact.
Recently, First Liberty Institute's legal team stepped in and advised city officials in Tega Cay, South Carolina that they could restore a stone memorial with religious references in front of the city's new police station.
And just last week, we received news of another key victory for religious freedom spurred by the Bladensburg ruling.
The U.S. Court of Appeals for the Third Circuit upheld the constitutionality of a seal in Lehigh County, Pennsylvania that includes religious symbolism. Last year, our firm filed a friend-of-the-court brief at the Third Circuit in the case, in which we argued that there is a longstanding tradition in the United States of referencing religion in the seals, flags, and names of cities and communities. That tradition, which dates back to our nation's Founding, means that Lehigh County's seal and flag fit squarely with our historic practices and are therefore permissible under the U.S. Constitution.
In its decision, the Third Circuit makes specific reference to the Bladensburg ruling, stating that Lehigh County's seal checks all the necessary boxes to meet the "presumption of constitutionality."
At its core, the precedent set forth in Bladensburg makes it clear that memorials and religious symbols are constitutional, and they shouldn't have to be taken down or altered in any way.
In other words, we're seeing a real effect happening in local communities across America, and significant legal victories such as the one in Lehigh County will continue to prove the Bladensburg ruling is indeed a historic and lasting victory for our first freedom.
---
We are first in the fight to protect religious liberty in America. Help us meet every attack on religious freedom head on so we can protect the values that matter most to you. Give today.
---
Since 1944, the seal and flag of Lehigh County have included several symbols of particular historic significance to the community, including a cross.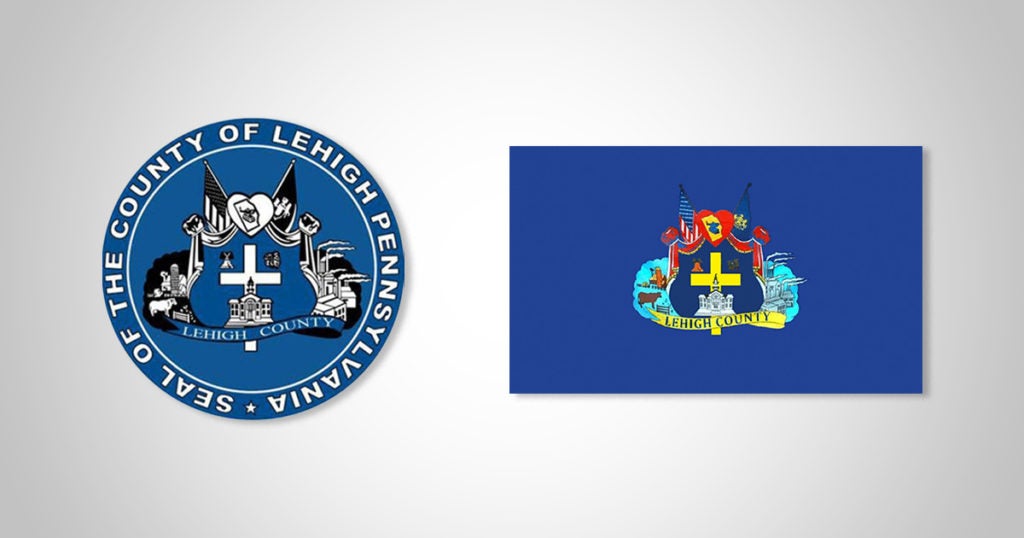 And this community isn't alone.
As with the national motto and legislative prayer, multiple states have clear references to divinity or religious symbols, and many have existed for centuries, and indeed, some even predate the Constitution. For example, the seals or flags of Utah, New Mexico, Oklahoma, Florida, South Dakota, Colorado, Maryland, Massachusetts all have some type of religious imagery. Similarly, numerous counties and municipalities across America have flags or seals that display religious symbols.
However, even with recent legal victories and ample historical evidence that support the use of religious symbols, many opponents will still claim that religious symbols that are in virtually any way connected with the government are an unconstitutional establishment of religion.
But the Supreme Court made it clear: the days of offended observers forcing governments to scrub all public references to the divine are over.
And as long as First Liberty Institute is First in the Fight for religious liberty, we will be on the frontlines to make sure the Constitution prevails. After all, including faith-based imagery in flags and seals is part of a longstanding tradition of ceremonially acknowledging that faith is a part of our national heritage.
---
Related story. First Test: SCOTUS' Landmark Bladensburg Decision Helps Restore Fallen Police Officer Memorial. Read more.