First Liberty uncovers a small village in New York State that continues to discriminate against an Orthodox Jewish congregation by imposing burdensome regulations. What we've found is a city with a deep-seated history of anti-Semitism and intolerance.
---
Welcome to Airmont, NY, a village born in bigotry.
This isn't exactly the most hospitable statement and it certainly isn't the ideal Welcome slogan that any city would want attached to its name.
But after last week's visit to Airmont – only a short drive west of New York City – First Liberty attorneys have discovered how deep prejudice runs in this small town.
In recent years, members of a small Orthodox Jewish community have been meeting in the home of Airmont resident, Rabbi Moishe Berger. These gatherings were without incident until Rabbi Berger attempted in good faith to comply with village ordinances and establish part of his residence to meet for prayer.
Rabbi Berger's good faith effort to abide by city laws has turned into an outright nightmare for him and his congregation. The Village of Airmont has delayed processing of his permit application and ticketed the Rabbi.
"Airmont has been in litigation almost since its inception because of its efforts to drive Orthodox Jewish citizens underground," said Keisha Russell, Associate Counsel for First Liberty Institute. "First Liberty Institute will pursue all available legal measures to protect our client and to put an end to the Village of Airmont's government enforced religious discrimination once and for all. Thirty years of bigotry are enough."
However, what's happened to this Orthodox Jewish community only touches the surface. We've uncovered a long history of intolerance and religious discrimination, especially toward people of the Jewish faith.
A Jewish Community Driven Underground
Fines and possible jail time are the most recent obstacles that Rabbi Berger has faced. Since 2015, the Rabbi has patiently and graciously attempted to comply with occupancy regulations and city zoning requirements. After spending nearly two and a half years and approximately $20,000 in related application costs, Rabbi Berger's application has still not been approved.
Sadly, this trend is starting to sound all too familiar. Just ask Rabbi Rich of Congregation Toras Chaim in Dallas, another First Liberty client involved in a zoning regulation dispute with a local municipal government.
In both of these cases, city ordinances are being used as a club against Jewish adherents by precluding them from practicing core tenets of their faith. Orthodox and Hasidic Jews cannot drive on their Sabbath. Thus, it is vital for them to live in close proximity to where they can gather for prayer in order to adhere to the fundamental mandates of their faith. And that usually means gathering in a neighborhood home.
What's happened to Rabbi Moshi Berger in Airmont, NY is nothing new. It is only the most recent incident exposing Airmont's long track record of using city ordinances to specifically target and alienate the Jewish community.
Russell reminds us why this type of intolerance runs contrary to America's historic values: "In a country founded on religious liberty, it is unconscionable that a municipal government would use its power for the purpose of discrimination against a religious minority."
A Proven Track Record of Anti-Semitism
Bigotry may well be a euphemism. The history of evidence and on-going bias against the Jewish community is so prevalent, that it wouldn't be farfetched to suggest that anti-Semitism is practically written into the village's zoning regulations.
In fact, when Airmont was incorporated in 1991, the United States government filed suit against Airmont alleging that the town had been incorporated for the purpose of excluding Jews through zoning restrictions on their places of worship.
The ruling on that case – LeBlanc-Sternberger v. Fletcher (1995) – held that Airmont had adopted a zoning code that was intended to curtail home synagogues and thereby deterred Orthodox Jews from purchasing homes in many of the village's neighborhoods.
Years later, the United States and other private plaintiffs sued Airmont once again. This time it was because of a ban it enacted on schools with residential facilities, meaning yeshivas, which are boarding schools for the study of sacred Jewish texts. The parties reached a settlement in the case, but it was clear from the arguments that yet again, Airmont had used regulations to prohibit Orthodox Jews from operating within the village.
Indeed, the Village of Airmont has ignored federal laws protecting religious freedom and the First Amendment of the Constitution for 27 years. Now, First Liberty is stepping in to put an end to the Village of Airmont's anti-Semitic policies once and for all.
---
Is your house of worship, church, or congregation facing discrimination?
Contact First Liberty today for legal assistance!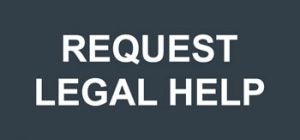 Defend Your Congregation! Download Our Protection Kits!