by Jorge Gomez • 4 min read
Sunday, June 6 marks the 77th anniversary of the WWII D-Day invasion, when more than 150,000 American, British and Canadian forces landed on five beaches along a fifty mile stretch of the heavily fortified coast of France's Normandy region.
This incredible military operation, which lasted from June 1944 to August 1944, was a pivotal turning point that resulted in the Allied liberation of Western Europe from Nazi Germany's control.
Today, thanks to vivid reenactments of popular films like Saving Private Ryan, many of us are probably familiar with the image of young soldiers huddled shoulder-to-shoulder, grasping their helmets and rifles as they landed on the mine-riddled beach…while German machine gun fire rained down around them: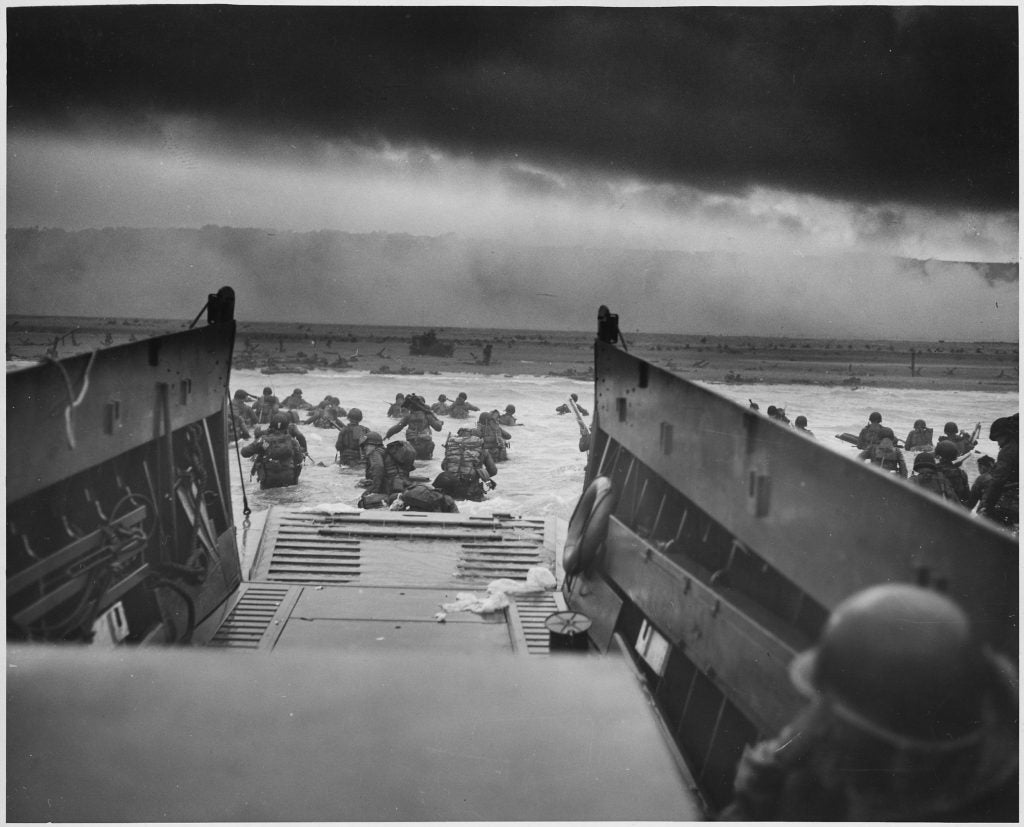 But what's sometimes "unseen" in remembering D-Day is how crucial faith was in successfully launching one of the most complex missions in history.
U.S. President Franklin D. Roosevelt knew physical force and tactical preparedness alone weren't enough to execute this grand military strategy. Leading troops to victory would require spiritual strength to complete the daunting task before them.
His radio address to the nation on June 6, 1944 took on the form of a prayer:
"Almighty God: Our sons, pride of our Nation, this day have set upon a mighty endeavor, a struggle to preserve our Republic, our religion, and our civilization, and to set free a suffering humanity…Lead us to the saving of our country, and with our sister Nations into a world unity that will spell…a peace that will let all of men live in freedom, reaping the just rewards of their honest toil."
And there to provide spiritual strength to American and Allied troops as they charged forward into enemy lines were military chaplains.
Whether on the frontlines of the D-Day invasion, or across other WWII operations in the Pacific and elsewhere, military chaplains served gallantly alongside those fighting in the air, land, and sea…giving them hope, encouragement and at times paying the price with their own lives in service to their fellow brothers.
Below, we've curated a series of exclusive photos to help us see, reflect, and honor the selfless sacrifice of military chaplains who served in WWII: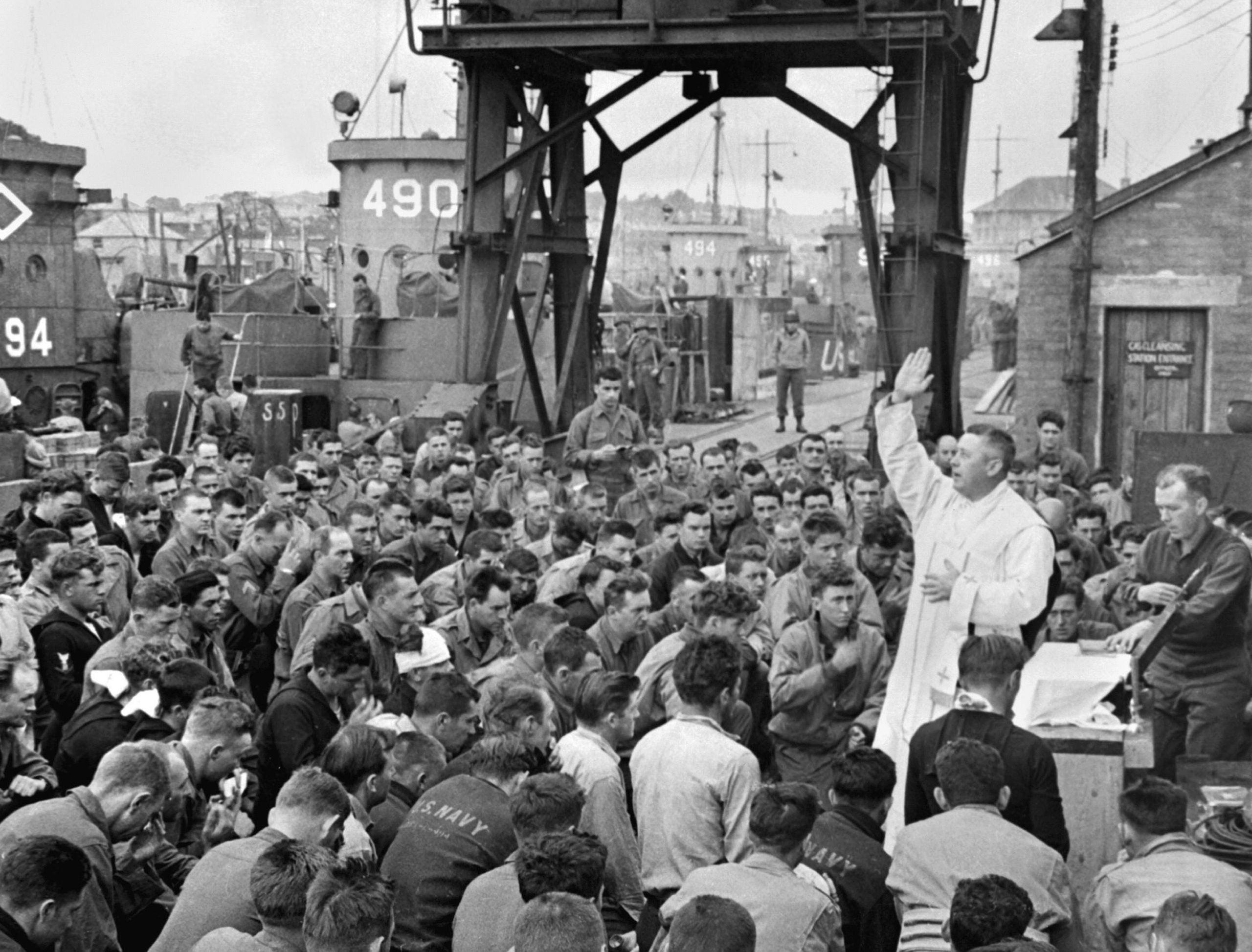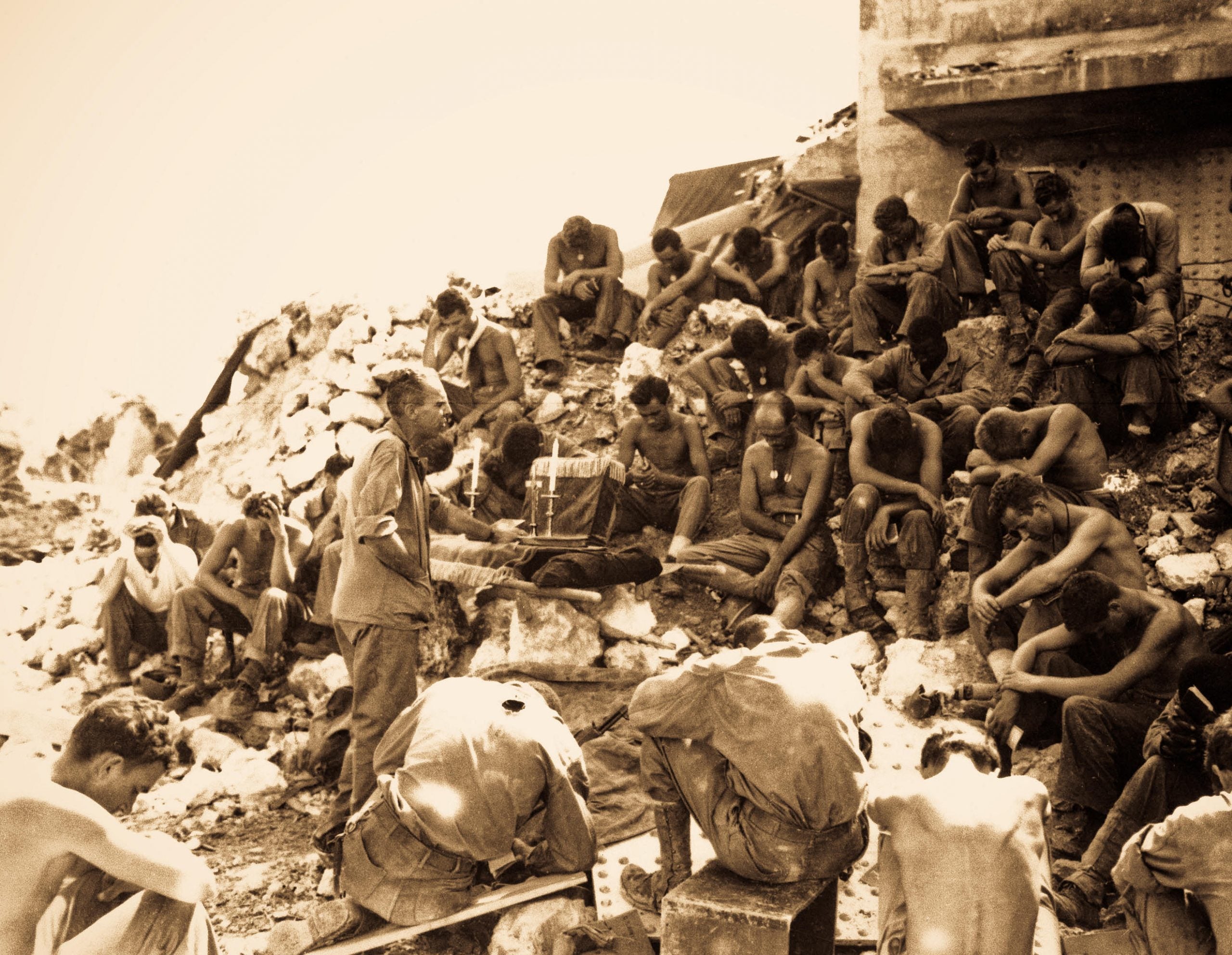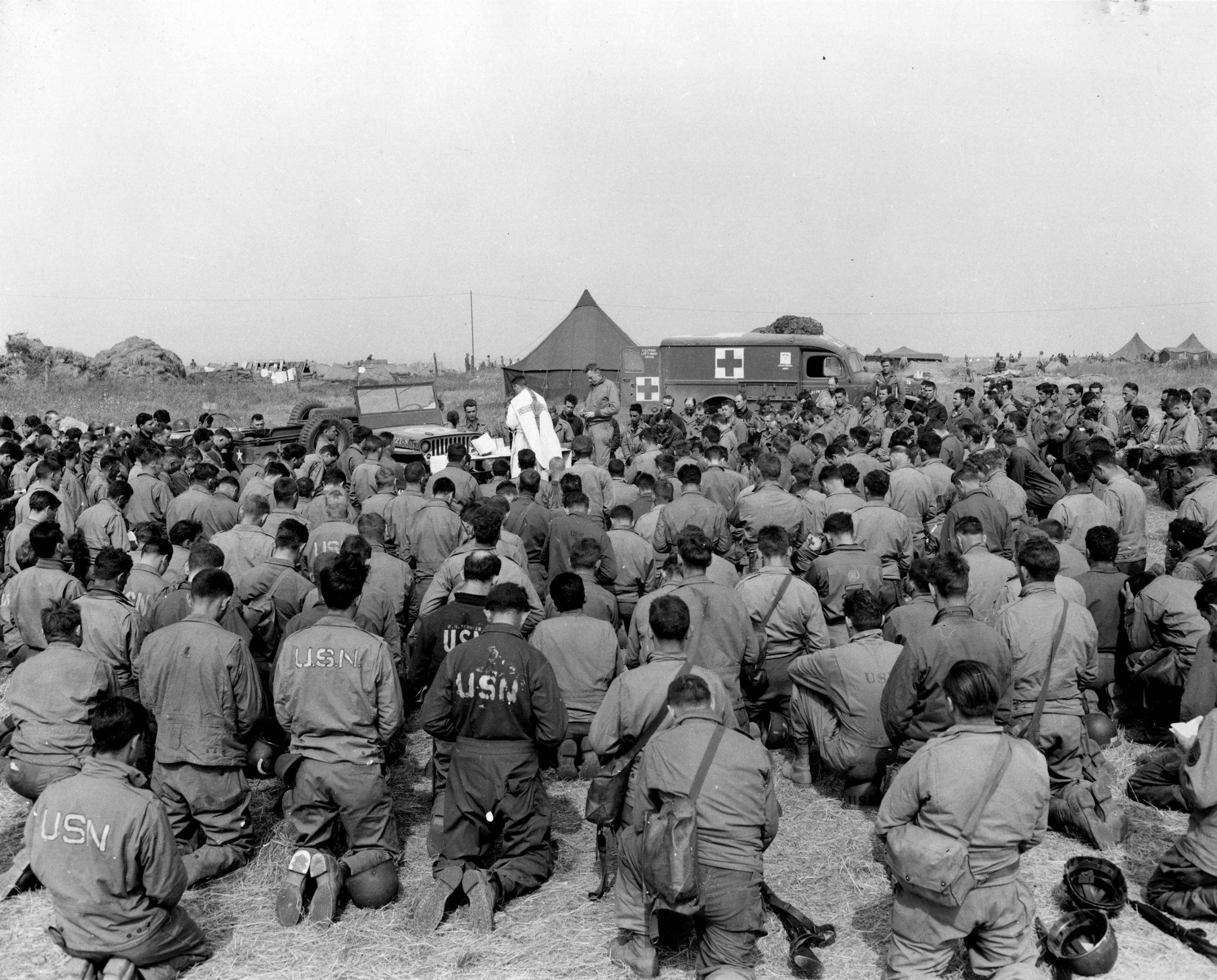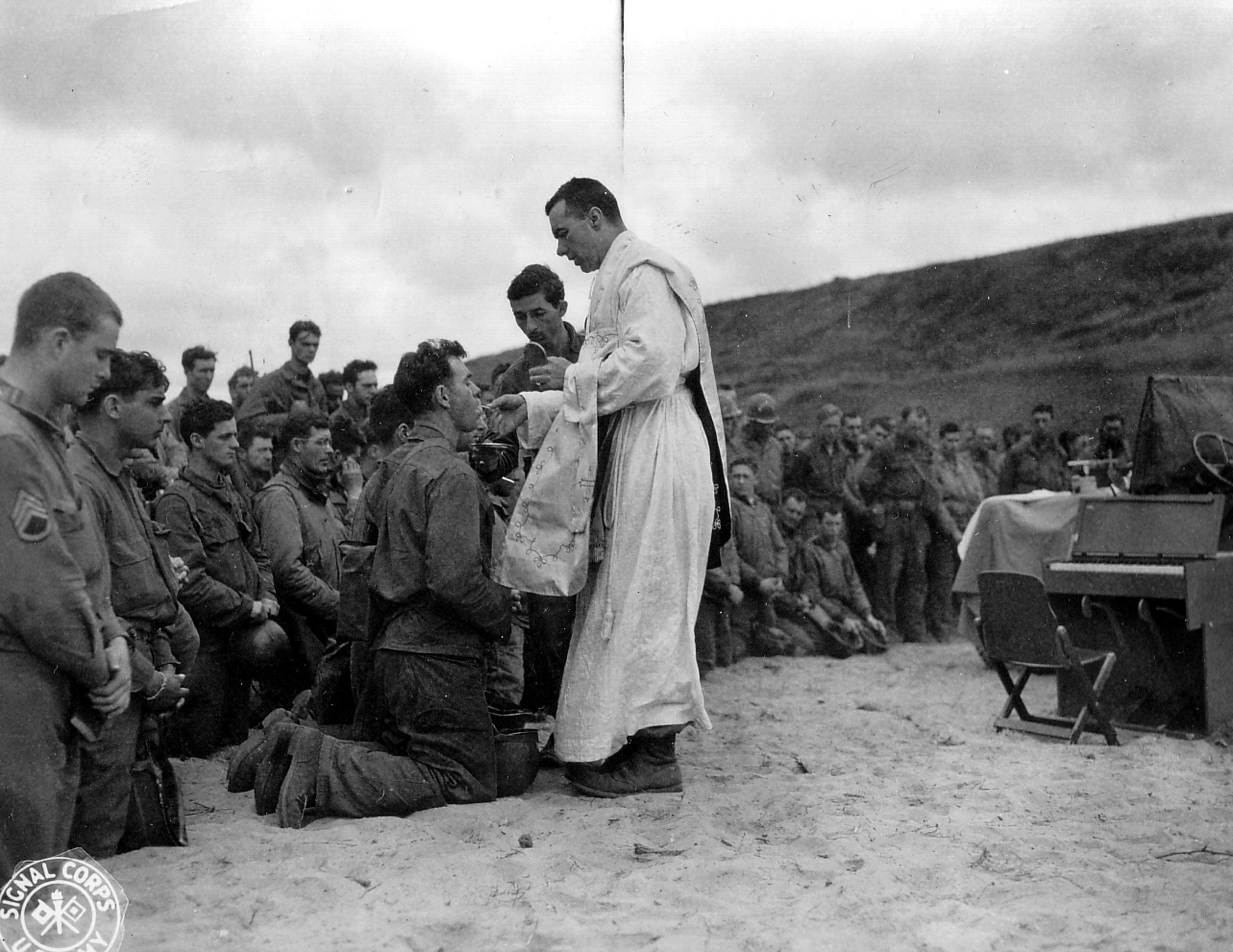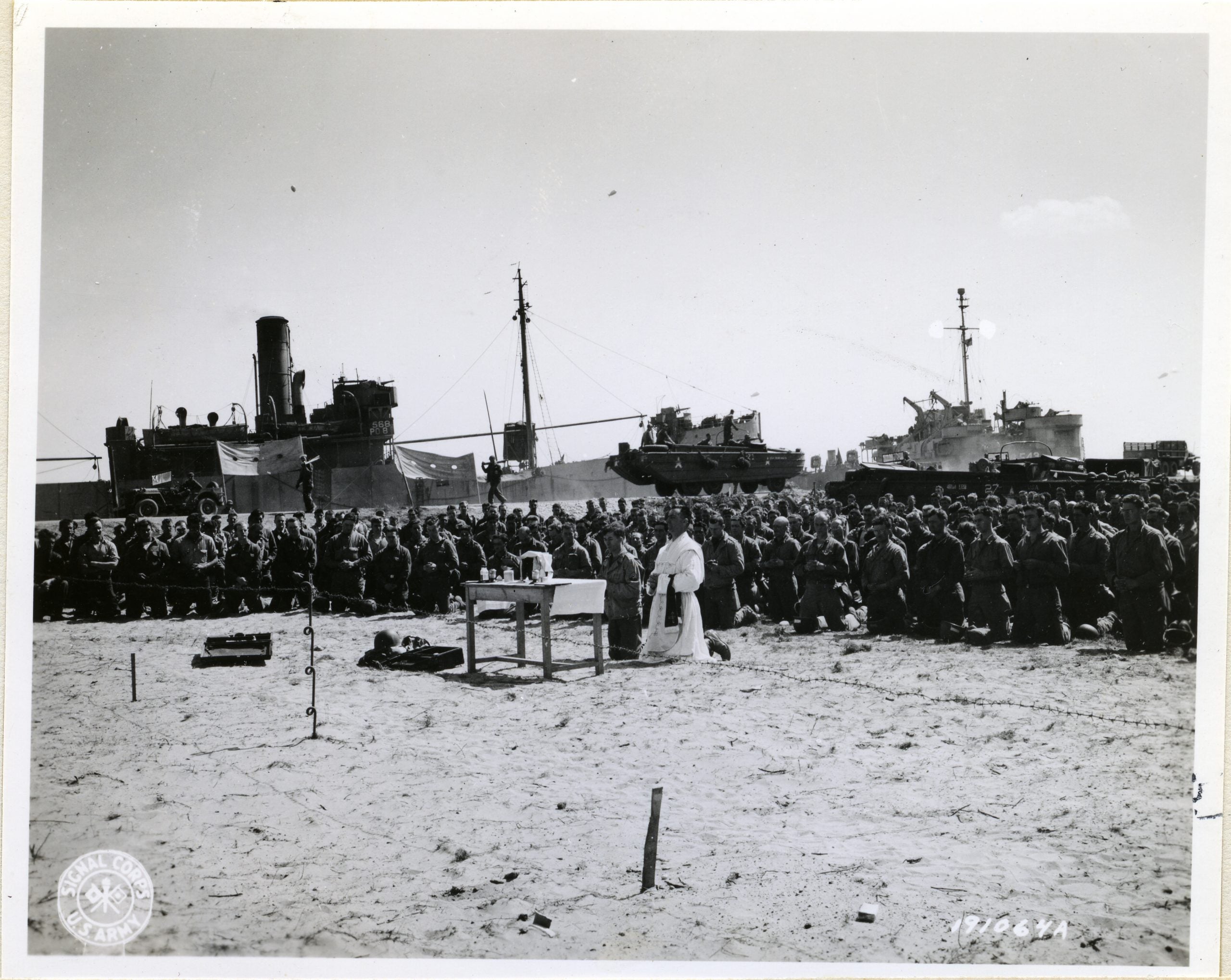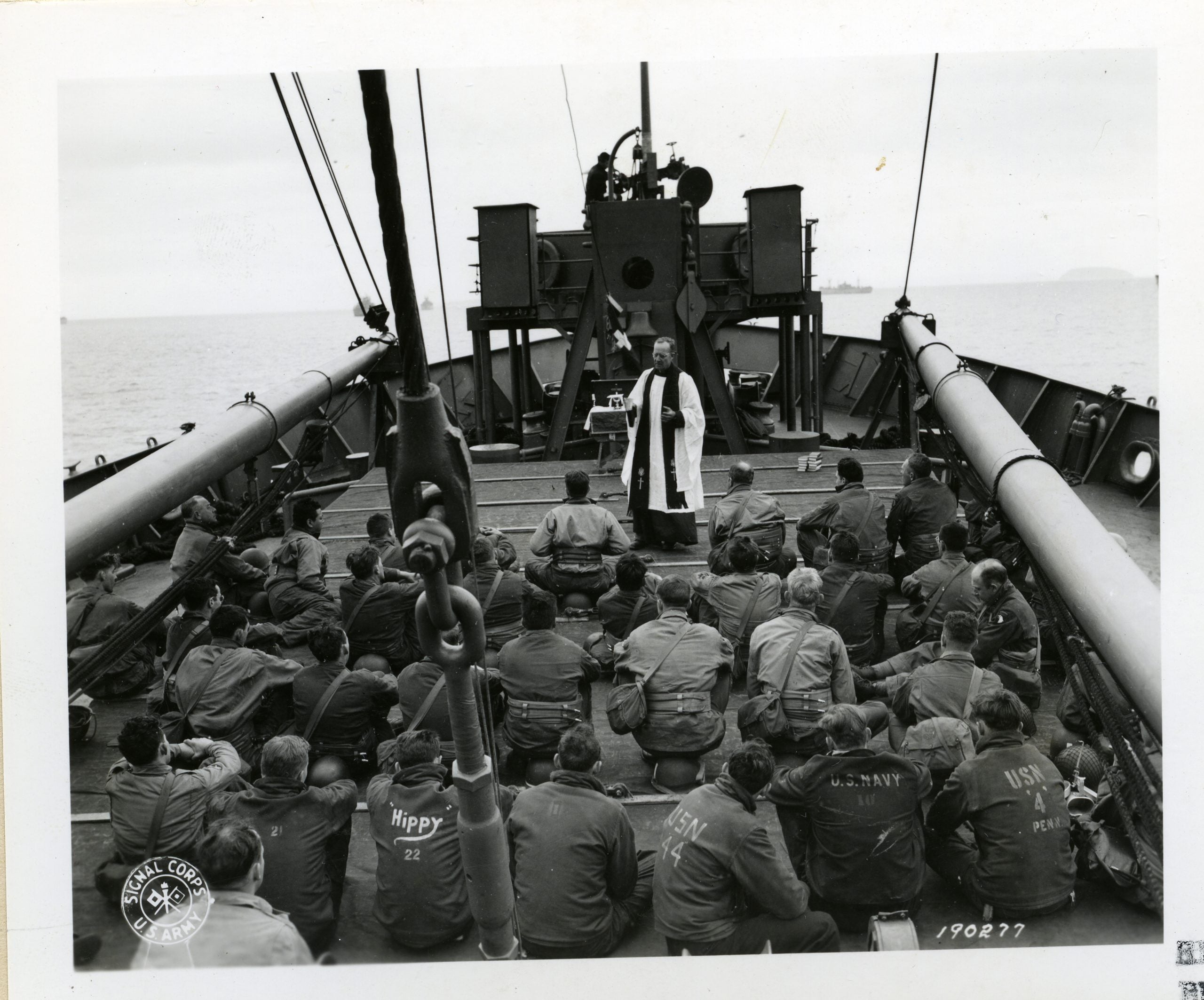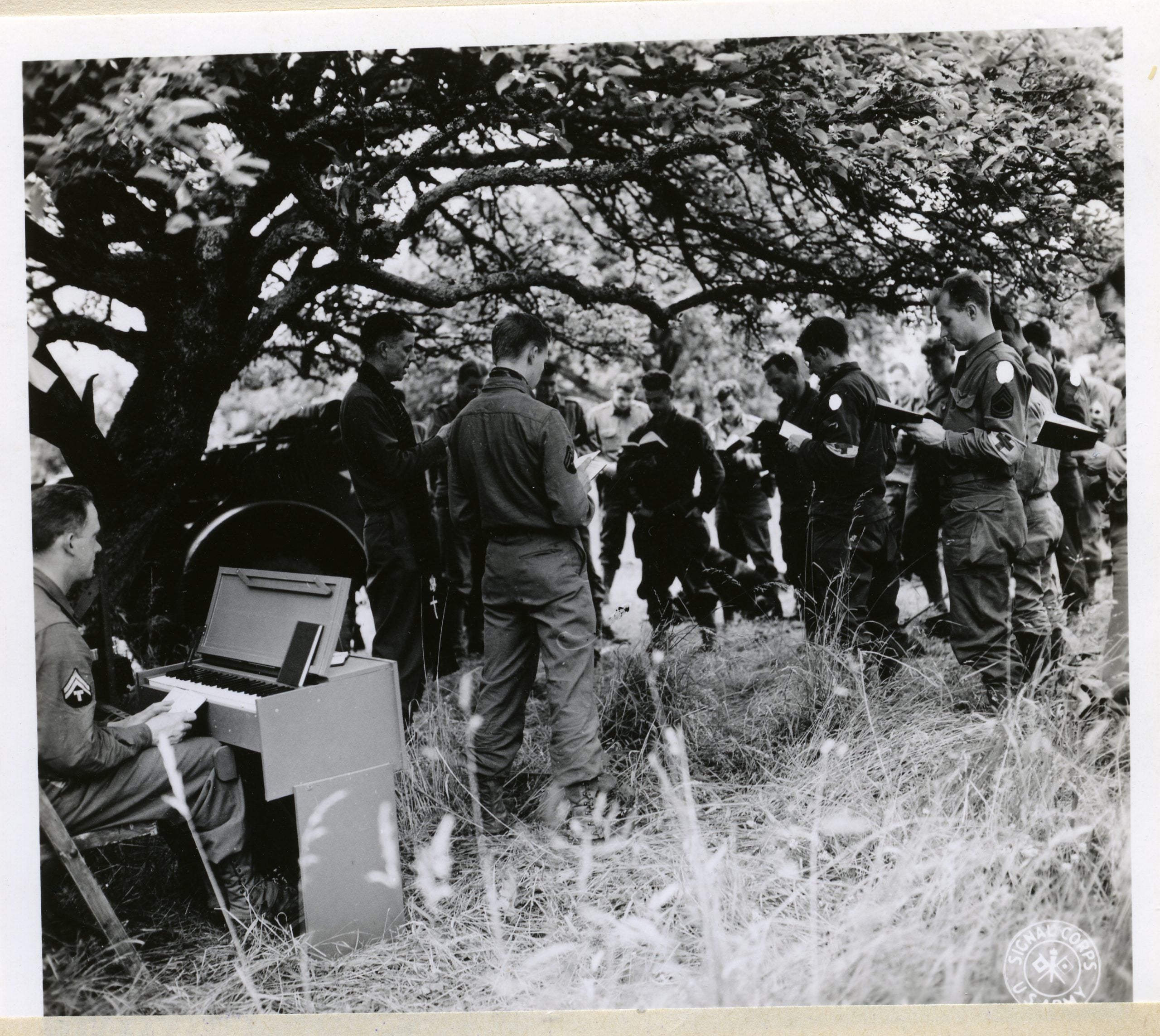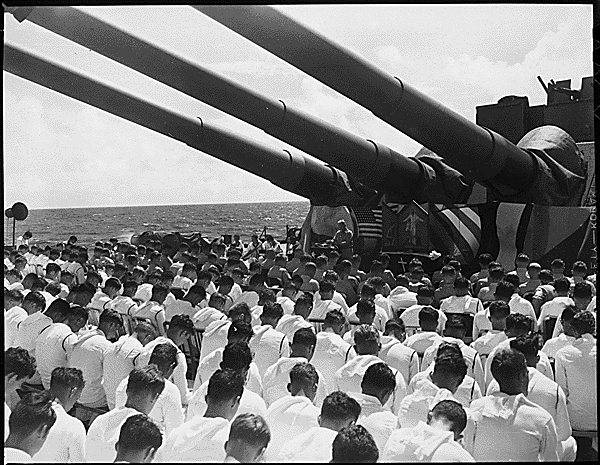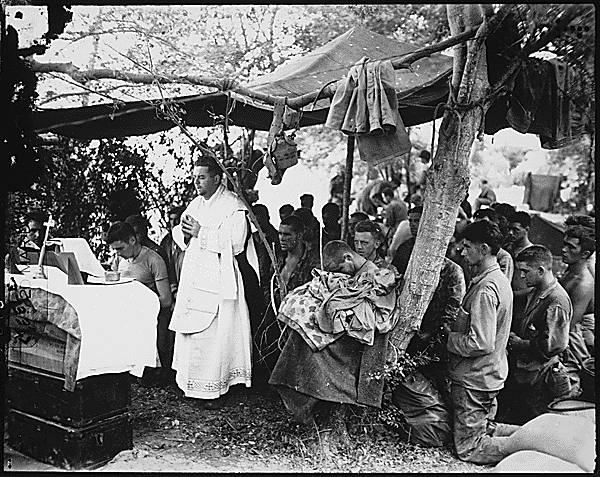 Help Us Defend America's Heroes on the Spiritual Battlefront
The images above are a powerful reminder of why religious liberty is so crucial in our armed forces.
Just like the brave and courageous chaplains who served in WWII, today's military chaplains—such as First Liberty client Army Chaplain Major Andrew Calvert—continue to be heroes on the spiritual battlefront.
Without chaplains' passion and devotion, our service members would face the horrors of war and the possibility of death without any comfort, hope or deeper meaning to their sacrifice. Without chaplains, our military would be robbed of the spiritual readiness and toughness— the full armor—that America's warfighters need when they fight for our freedoms.
Will you join First Liberty to defend religious liberty in the military?
We've won every case on behalf of military chaplains during the recent wave of religious hostility in the armed forces like we've never seen before. And with your financial support, we can secure more victories—because no military chaplain should be punished for fulfilling their duty or expressing their religious beliefs.