"Give me liberty or give me death!" was the challenge issued by founder Patrick Henry to his fellow Virginians at the dawn of the American Revolution. But in that phrase he spoke for Americans of all eras and all regions—from the Pilgrims of 1620's New England to our day, in cities, towns, and workplaces across our land.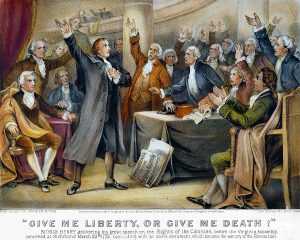 We remember the Pilgrims this Thanksgiving week. These faith-filled heroes rejected the relative comforts of England and Holland, and the temptation to renounce their religious conscience and "get on with life," in order to come to America to worship God according to their consciences.
Like Patrick Henry, their attitude was "liberty or death." Their first winter on this new continent, 45 of 102 brave Pilgrims—children, women, men—got death.
Some died from starvation. Some froze. Some died from diseases. Some lived, but must have died inside watching their spouse or children suffer and breathe their last. All those who died sacrificed so that we might enjoy the blessings of religious liberty today.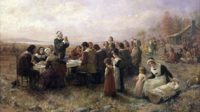 We honor them by fighting today for the freedom for which they lived—and for which so many of them gave up their lives.
We also remember the 56 brave men in Philadelphia who signed the Declaration of Independence in 1776, who knew they were potentially signing their own death warrants. Why did they risk it? Of course, the answer is found in the words of the Declaration: "all men are created equal, and are endowed by their Creator with certain unalienable rights." They fought because they believed that rights come from God, not government.
At the end of the Declaration, they pledged "our lives, our fortunes, and our sacred honor." How could we do less?
Now it's our turn to sacrifice for the sacred gift of religious liberty. Our generation includes pilgrims and patriots willing to stand up for freedom.
These include First Liberty clients such as: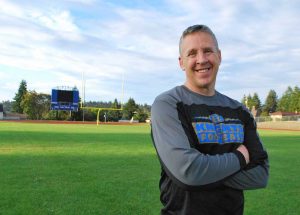 Coach Joe Kennedy—fired for his faith. Coach Kennedy lost his job as a high school football coach when he refused to cease his personal practice, which is completely lawful, of kneeling in a silent, 15-second prayer after games. It hurts him not to be coaching, but his federal lawsuit could set a precedent for religious freedom for countless Americans. Joe Kennedy is a modern pilgrim and patriot—a hero in our midst.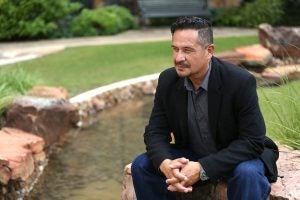 Oscar Rodriguez—assaulted for his faith. Oscar Rodriguez grew up watching movies on television about soldiers fighting to keep America free. Each time the national anthem was played before a Little League baseball game, he would try to hide or blink back the tears from the other boys, because he knew the sacrifices made for that flag. After a 33-year career in the Air Force, Oscar gained a reputation for his stirring recital of a "flag folding" ceremony speech, which included phrases like, "God bless our flag," and "God bless America." But when he was scheduled to perform the speech at a private retirement ceremony on an Air Force Base earlier this year, Oscar was warned not to say the word, "God." He refused, and was physically assaulted and ejected from the ceremony. Oscar Rodriguez is a modern pilgrim and patriot—a hero of religious liberty.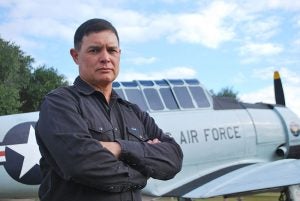 Colonel Michael Madrid—punished for his faith. Colonel Michael Madrid is a decorated Air Force veteran who has honorably served in the military for 26 years. He is also a devout Christian. In 2014, a service member undergoing a court-martial accused Col. Madrid of making derogatory comments about homosexuality. Col. Madrid denied making such comments and submitted to a thorough Air Force investigation, where he explained that he holds traditional Christian beliefs about marriage and sexuality. The investigation ultimately cleared him of the charges. Two years later, Col. Madrid was placed under a new commander, Maj. Gen. John E. McCoy, who without any new evidence or new investigation, arbitrarily decided Madrid was guilty and punished him. First Liberty sent a demand letter to the Air Force saying that Col. Madrid has been denied due process and expressing concern that the Air Force may have discriminated against Col. Madrid because of his religious beliefs. First Liberty asked the Air Force to rescind Madrid's punishment or face further legal action.
There are more.
Aaron and Melissa Klein and their family—Christian bakers whose family business was ruined because they refused to create a custom cake celebrating a same-sex wedding.
Cambridge Christian School—a Florida private religious school denied a request to continue a tradition of prayer over a stadium loudspeaker when playing another private Christian high school in a championship game.
Although First Liberty serves such clients at no charge, they still sacrifice for freedom, just like the Pilgrims and Founding Fathers. Many suffer years of difficult legal battles (hearings, cross-examinations, public shame, hostility from employers, threats and intimidation from the government). They pay a price.
This weekend, please take a moment to be thankful for brave Americans like those in the history books and those fighting for religious freedom today. We need more of them.
And among the heroes are First Liberty supporters.
Without sacrificing for the legal defense of those who stand up for their rights, there would be no religious liberty in America.
First Liberty supporters are often unsung, but their sacrifices are utterly necessary for the battle for religious freedom to continue on the front lines of legal conflict.
Thanks to all who follow in the footsteps of the pilgrims, patriots like Patrick Henry, and all America's patriots through the centuries. This Thanksgiving weekend, we have reason to rejoice in the past victories for freedom in America's history, for present-day heroes who continue to fight for that freedom, and for a future of continuing freedom if we keep producing the heroes we need.
News and Commentary is brought to you by First Liberty's team of writers and legal experts.