A weekly roundup of important headlines and exciting things happening at First Liberty.
---
First Liberty Attorney to Begin Federal Court Clerkship
We are saying a bittersweet goodbye to Counsel Keisha Russell. We are excited to announce that she will be starting a federal court clerkship in August.
Keisha has been a centerpiece of our team for several years. She led the charge in some of our most important legal battles. This includes her exceptional defense on behalf of Orthodox Jewish communities in Airmont, New York. Her work on this case was crucial. Because of her, these minority faith groups are now closer than ever to being vindicated after facing religious discrimination for more than three decades.
We also commend her for passionately defending America's students and their right to freely live out their faith. As a former teacher with Teach for America, Keisha's time in the classroom gave her a whole new perspective about the difficulties many students faced, and she developed a heartfelt passion to fight against injustice, including religious discrimination, in our nation's schools. Her work as a First Liberty attorney has made a major impact in the lives of countless students and teachers all across the country.
As evidence of her incredible talent and legal acumen, Keisha was called to testify as an expert witness at the confirmation hearings for U.S. Supreme Court Justice Ketanji Brown Jackson.
We will miss Keisha. We are proud of her and wish her the very best as she takes this important step in her career.
Get to know Keisha better in this exclusive interview. Click here.
---
FIRST MERCH: First Liberty Online Store Now Open
We're happy to announce that our online store is now open! Show your support for religious freedom with First Liberty branded gear and garb. Shop now!

---
Coach Kennedy Visits First Liberty
This week, we had the opportunity to spend some quality time with Coach Joe Kennedy here in our Dallas headquarters. We got a chance to go on the field with Coach, pray with him and catch up on what life has been like since winning at the U.S. Supreme Court last year.
Please continue to pray for him. After the landmark victory that restored his right to pray, Coach Joe is ready to kick off a new season, both on and off the field. Earlier this year, he returned to Bremerton High School for his first day back.
Coach Kennedy will make his much-anticipated return to the field very soon! His first game back will be in September. It's hard to believe his last day on the sidelines was eight years ago. He will finally return to the place he belongs, coaching on the field and giving thanks to God with a brief prayer after every game. Be sure to keep an eye on your email. We'll be sending you further updates about this special date.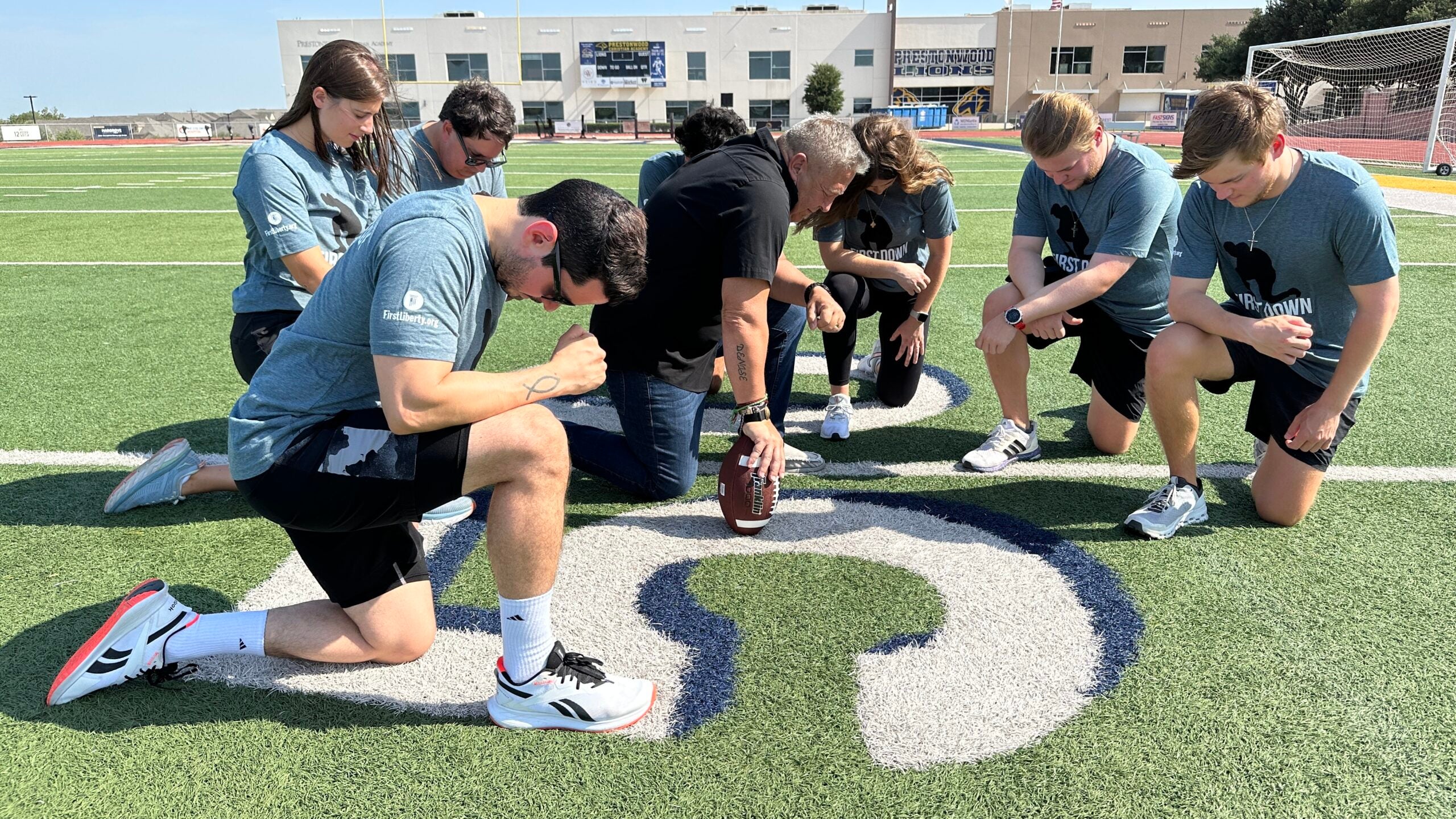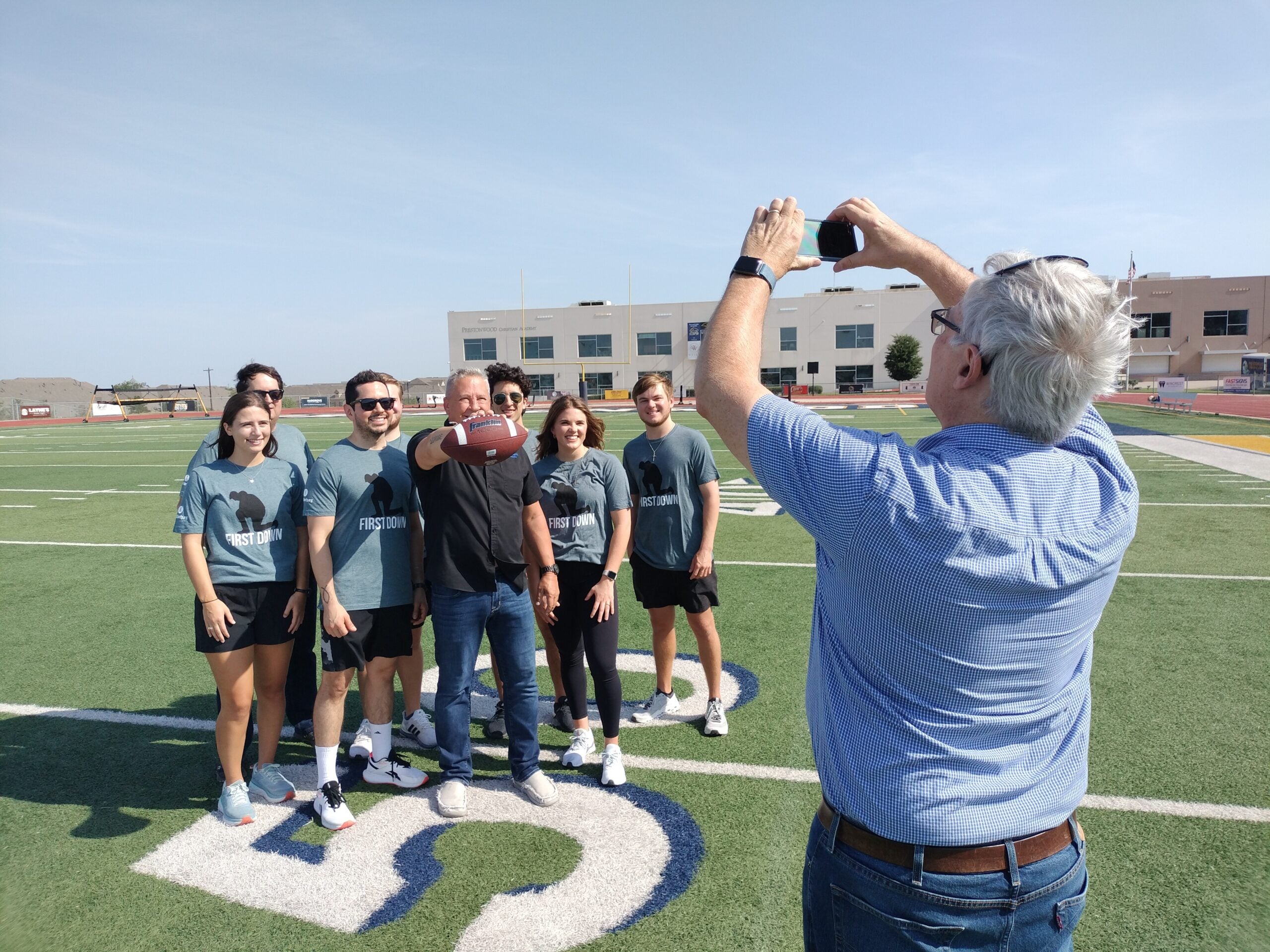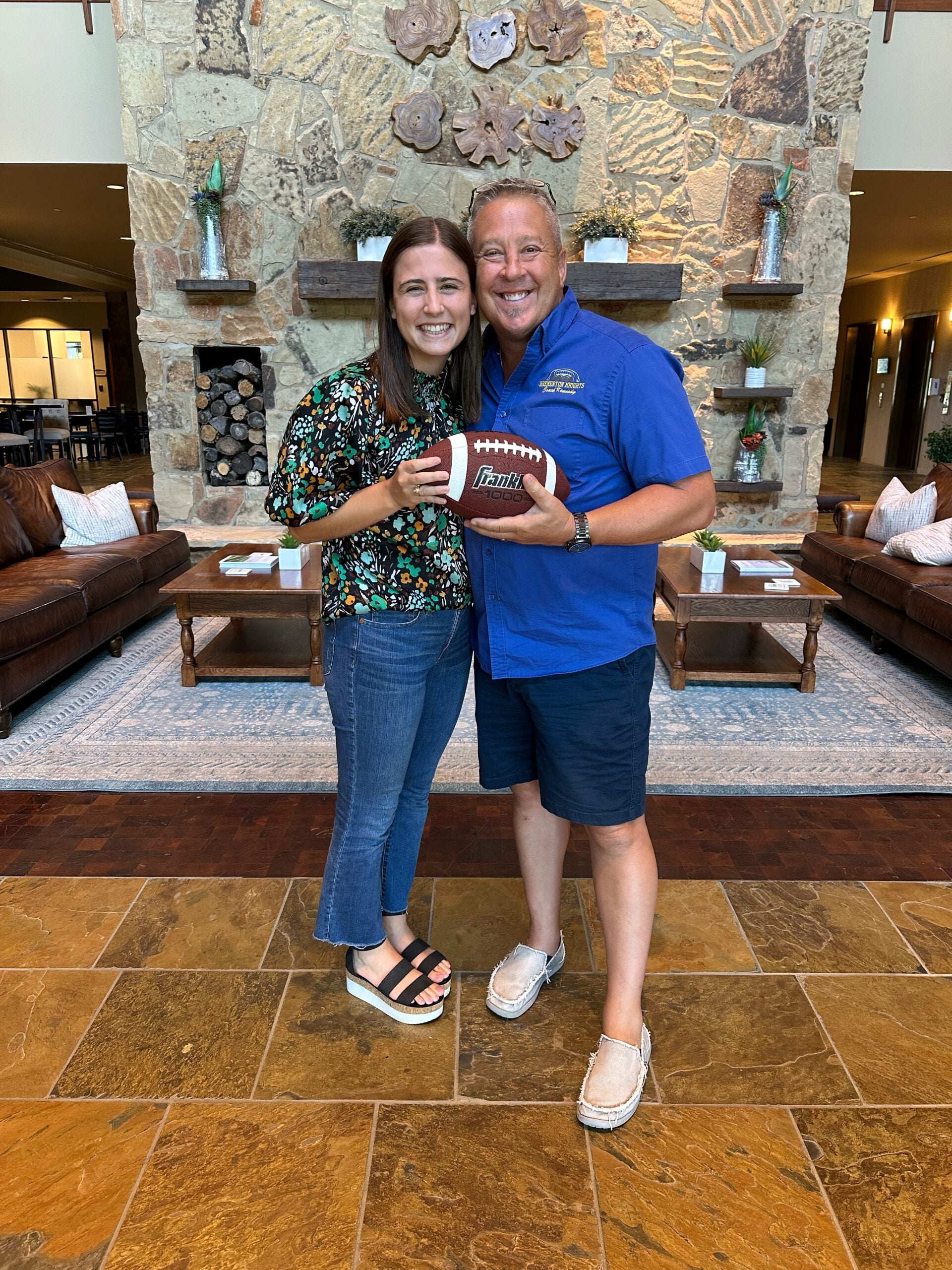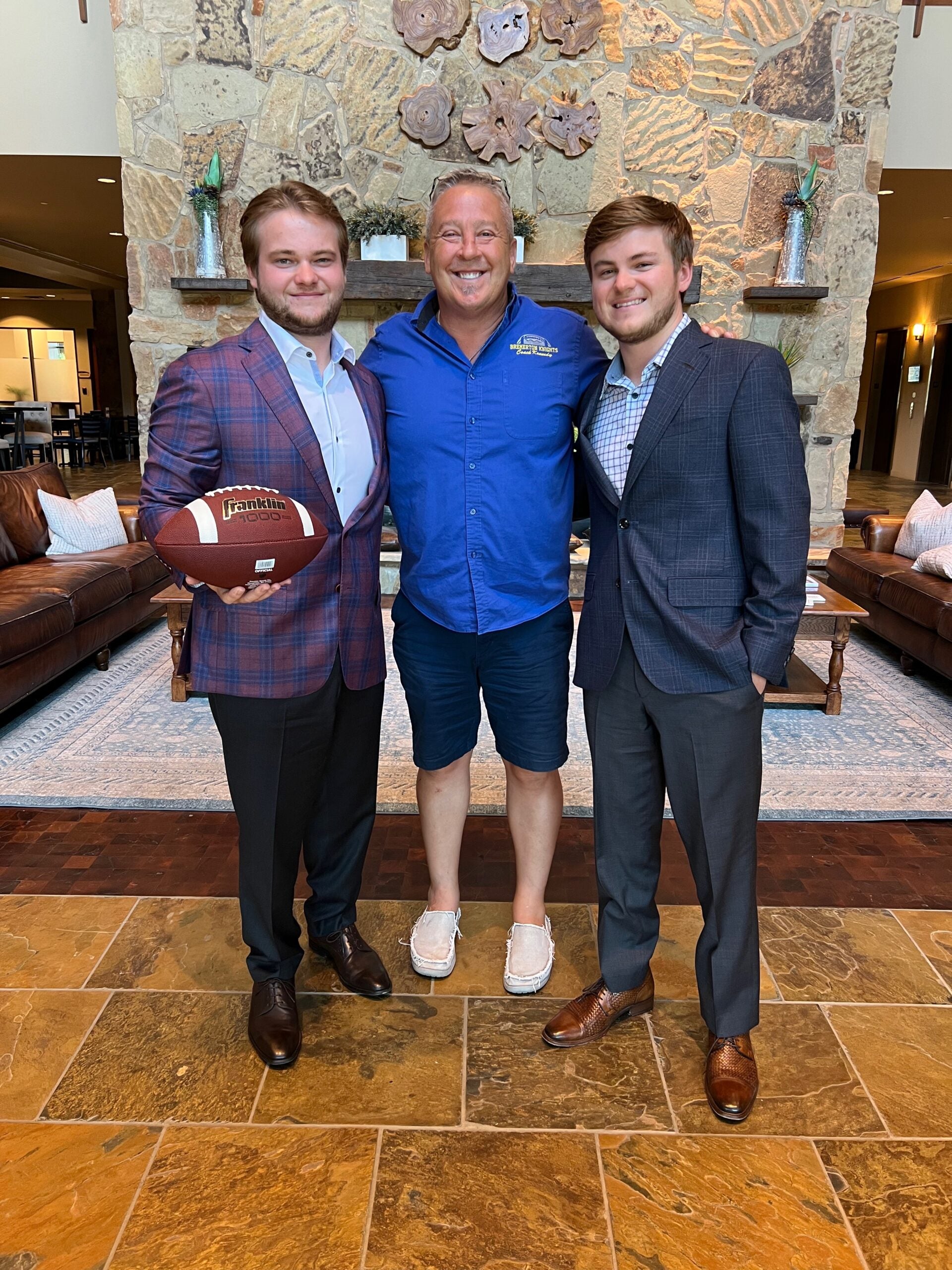 ---
Feature Video: Kayla Toney in Collaboration with The Federalist Society
First Liberty Associate Counsel Kayla Toney worked with The Federalist Society as part of a new series called Briefly: The FedSoc Review. In this episode, Kayla explains how the landmark Supreme Court victory in Coach Kennedy's case is making a huge, positive change for religious freedom in America. Watch below:

---
JURISPRUNEJUICE: Cartoon of the Week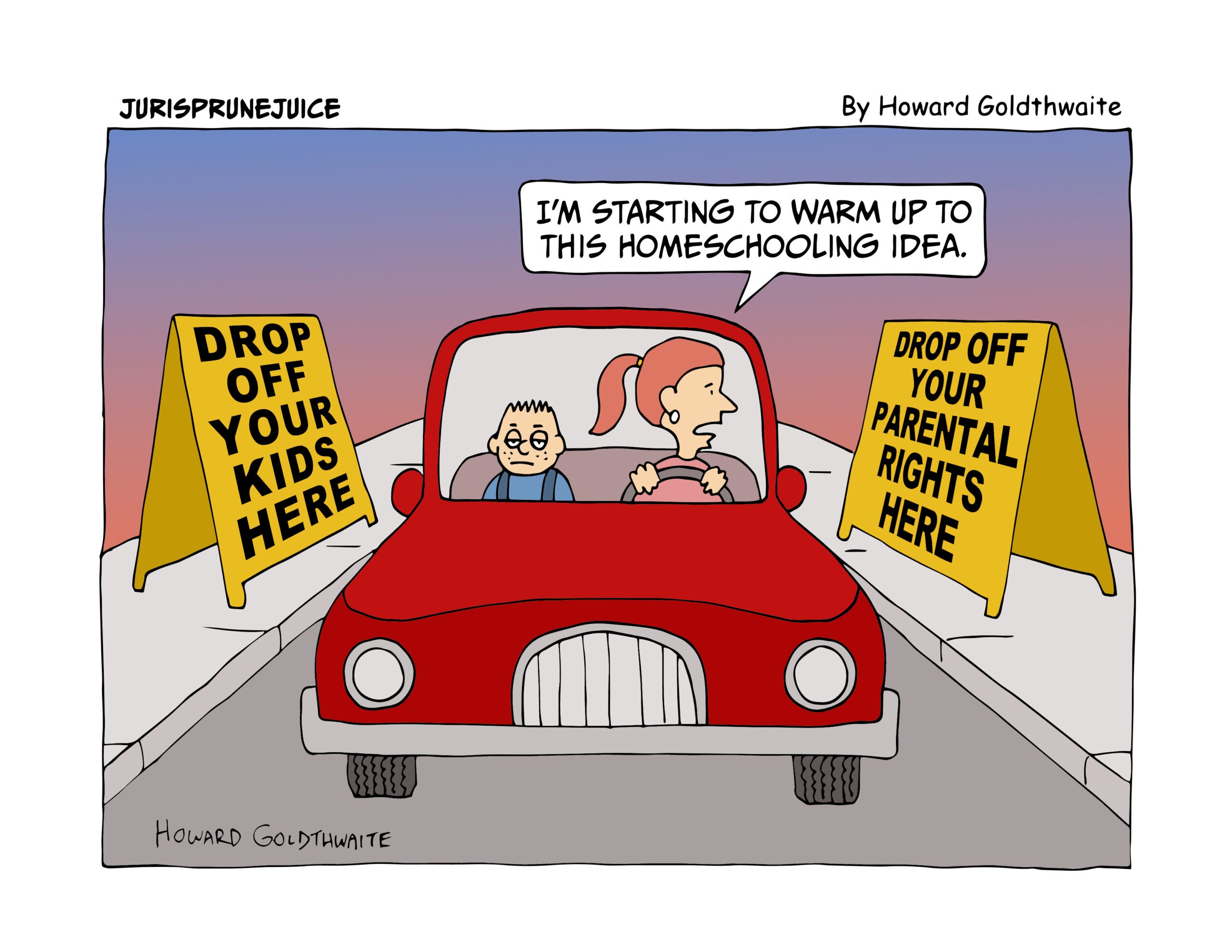 ---