by Jared Besse • 5 min read
With the holiday season fast approaching, here's a quick guide to some of First Liberty's incredible premiums and popular FREE resources we've made available exclusively for fellow supporters like you.
Get them as gifts for your friends and family—or maybe just pick one up yourself – to help you better understand and appreciate our nation's First Freedom.
Bladensburg Victory Commemorative Coin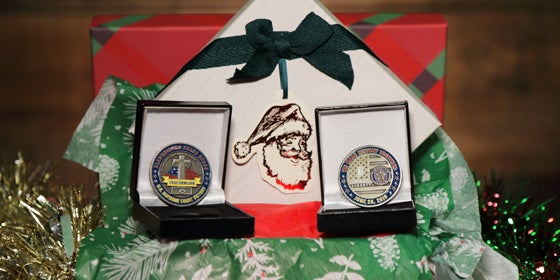 One of our most popular premiums this year is the Bladensburg Victory Commemorative Coin. In June, we made history together by saving the Bladensburg Peace Cross from being torn down. This landmark Supreme Court victory is worthy of celebration—which is why we made a one-of-a-kind coin just for you.
This limited-edition, 1.75-inch, antique silver coin is intricately detailed with key phrases and dates from our victory. While the Peace Cross will remain standing for decades to come, these coins won't be available forever, so add one to your memorabilia collection before we run out.
Request your Bladensburg Victory Commemorative Coin today »
---
Pocket Constitution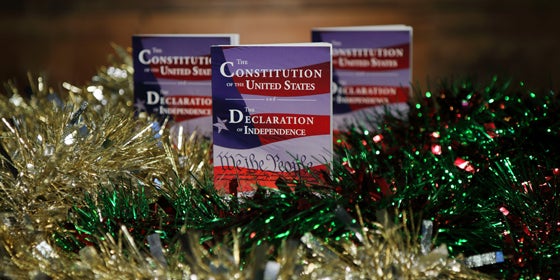 Today, enemies of freedom mistakenly blame the Constitution for our nation's "problems". But the truth is, our Constitution is not the problem—it's the solution. Going back to the original principles and ideals—such as religious liberty—is how we can continue to keep our country great. So, let's go back to the original intent of the Founding Fathers—and go back to the Constitution.
Request your free pocket constitution »
---
In God We Trust Sticker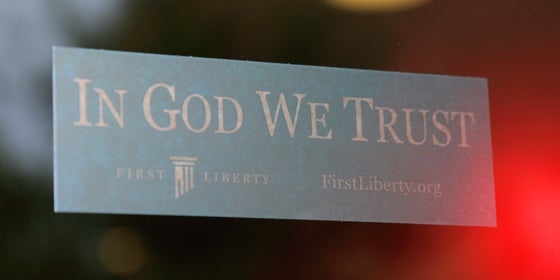 With our "In God We Trust" window decal you can display your patriotism and your faith wherever you go. Give one to a friend or family member so that you can "Live it Out" this holiday season.
Get your free "In God We Trust" sticker »
---
Kelly Shackelford's Undeniable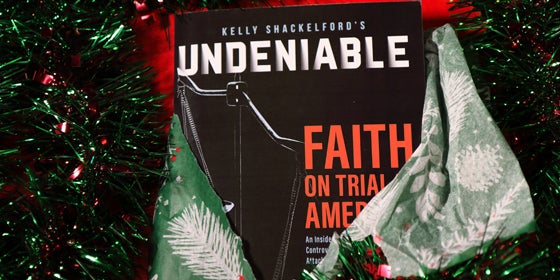 Soon-to-be-released in early December, our new book Undeniable: Faith on Trial In America!, is First Liberty's latest edition of this long-running resource that documents over 1,400 instances of attacks on religious liberty. A great coffee table book, Undeniable remains one of the most comprehensive resources available in detailing the all-out war on faith in America.
Free hard copies, and downloadable digital copies, will be available on our website, so please make sure to sign up for First Liberty emails and follow us on social media for updated news about the launch date.
Get your copy of Undeniable today »
---
Religious Liberty Protection Kits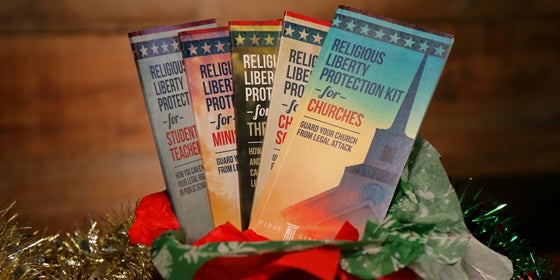 In today's highly-secularized "Cancel Culture" environment, it's not a matter of if, but when your faith-based organization or rights as an individual will be faced with damaging legal attacks.
With our Religious Liberty Protection Kits, you can be equipped and ready to take a stand for your God-given freedoms. These kits will give you a detailed breakdown of how the law and the Constitution protect your right to freely live out your faith. Each of these kits are specially-designed to help you defend religious liberty in the most hostile battlefronts facing you and your family today, including churches, schools, ministries and the military.
Get one—or all—of Religious Liberty Protection Kits »
---
Your Greatest Hope For Victory
Finally, we want to say thank you for your generous support this year. Without you, we could not continue to protect and defend people of faith across the country, as well as maintain our unprecedented 90% win rate for the 19th consecutive year!
Thanks to your gracious and steadfast commitment, First Liberty will always be First In the Fight® to reclaim religious liberty in America!