by Jorge Gomez • 5 min read
Below is an update on two of our cases currently pending in federal appeals court, just one level below the U.S. Supreme Court.
Navy SEAL Commander Challenges Military Vaccine Mandate
This week, First Liberty and our volunteer attorneys at Hacker Stephens filed a letter in federal appeals court in our Navy SEALs case. We filed it on behalf of a Navy SEAL commander who is challenging Secretary of Defense Lloyd Austin and the Pentagon's vaccine mandate.
The commander is recommending the approval of a request for religious accommodation by one of our Navy SEAL clients. The letter states that he believes the law requires the Navy to approve the request. He adds that denying these requests is having a detrimental effect on military recruitment and retention:
"My force, the Naval Special Warfare Reserve Component, is also grappling with retention challenges due in part to the manner in which religious accommodation requests…have thus far been processed and adjudicated. For mission-related reasons…I cannot afford to lose more quality Sailors."
Fox News reported that "this is the first known recommended approval by a senior military official and directly pits the commander against Secretary Austin."
First Liberty's Director of Military Affairs told Fox News: "Commanders on the ground know best when it comes to maintaining combat readiness." Berry added, "In this case, a Navy commander with decades of experience says kicking out his troops hurts our military worse that COVID ever could. America is now learning that the Pentagon bureaucrats are wildly out of touch with reality."
In February, First Liberty is scheduled to argue our Navy SEALs case at the Fifth Circuit Court of Appeals. Additionally, we continue to fight on behalf of Air Force service members who are also facing discrimination and mistreatment because of their religious beliefs. The outcome of both cases will impact thousands of our men and women in uniform who want to serve in a manner that's consistent with their faith.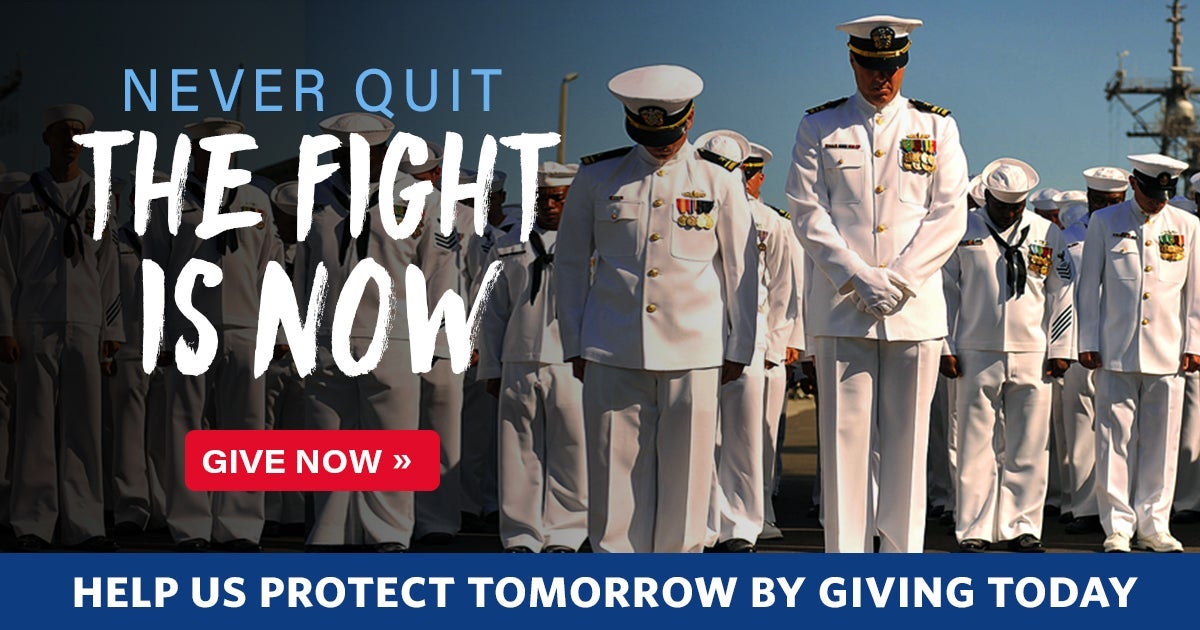 Brief Filed in Cambridge Christian School Case Involving Censored Student Prayer
This week, our legal team also filed a brief at the Eleventh Circuit Court of Appeals on behalf of our client, Cambridge Christian School. The case involves two private Christian schools that competed for a state championship in 2015 at what was then the Citrus Bowl, now known as Orlando's Camping World Stadium. In a brazen attack on religious freedom, the Florida High School Athletic Association prohibited them from using the city-owned microphone to offer a prayer before kickoff.
A district court judge ruled in favor of the athletic association earlier this year. That decision held that the prayer might be viewed as an "endorsement" of religion since the students would be praying on government property. Our legal team appealed that ruling in August.
Our most recent brief lays out all the facts, evidence and arguments demonstrating why the athletic association's prayer ban is unconstitutional. We make the case that the state engaged in unlawful discrimination by censoring the students' prayer. We point to the fact that state officials "sent two emails explaining that the sole reason for FHSAA's denial was religious in nature." Additionally, our brief references the U.S. Supreme Court ruling in our Coach Kennedy case, which states that the government cannot "ferret out and suppress religious observances even as it allows comparable secular speech. The Constitution neither mandates nor tolerates that kind of discrimination."
The outcome of the Cambridge Christian case is vitally important. It could impact the freedoms and rights of students and religious schools across the country. If state officials can discriminate against two Christian schools and prevent them from praying in public, it won't be long before they pick and choose other speech to censor.