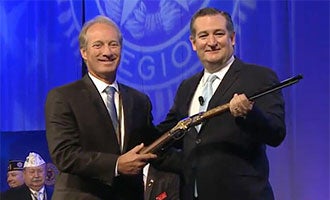 2017: U.S. Senator Ted Cruz
Senator Cruz was honored for his donated time while in private practice, partnering with First Liberty and The American Legion on religious liberty issues of critical importance. His efforts played a leading role in helping save the Mojave Desert Veterans Memorial and restoring Memorial Day prayer.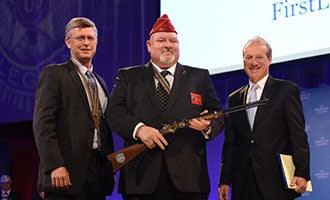 2016: Dan Wheeler
Dan Wheeler is The American Legion's National Adjutant, Vietnam War veteran of the U.S. Navy, and a journalist. He played a key role in creating The Legion's partnership with First Liberty, particularly in our legal efforts to stop attacks on memorials and displays honoring veterans.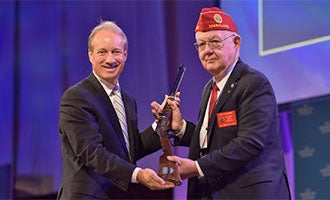 2015: Philip B. Onderdonk
Philip B. Onderdonk is the National Judge Advocate of The American Legion, a position which he was appointed to in 1983. He worked alongside First Liberty on protecting the Mt. Soledad Veterans Memorial, Bladensburg WWI Veterans Memorial, and the Pledge of Allegiance in public schools.