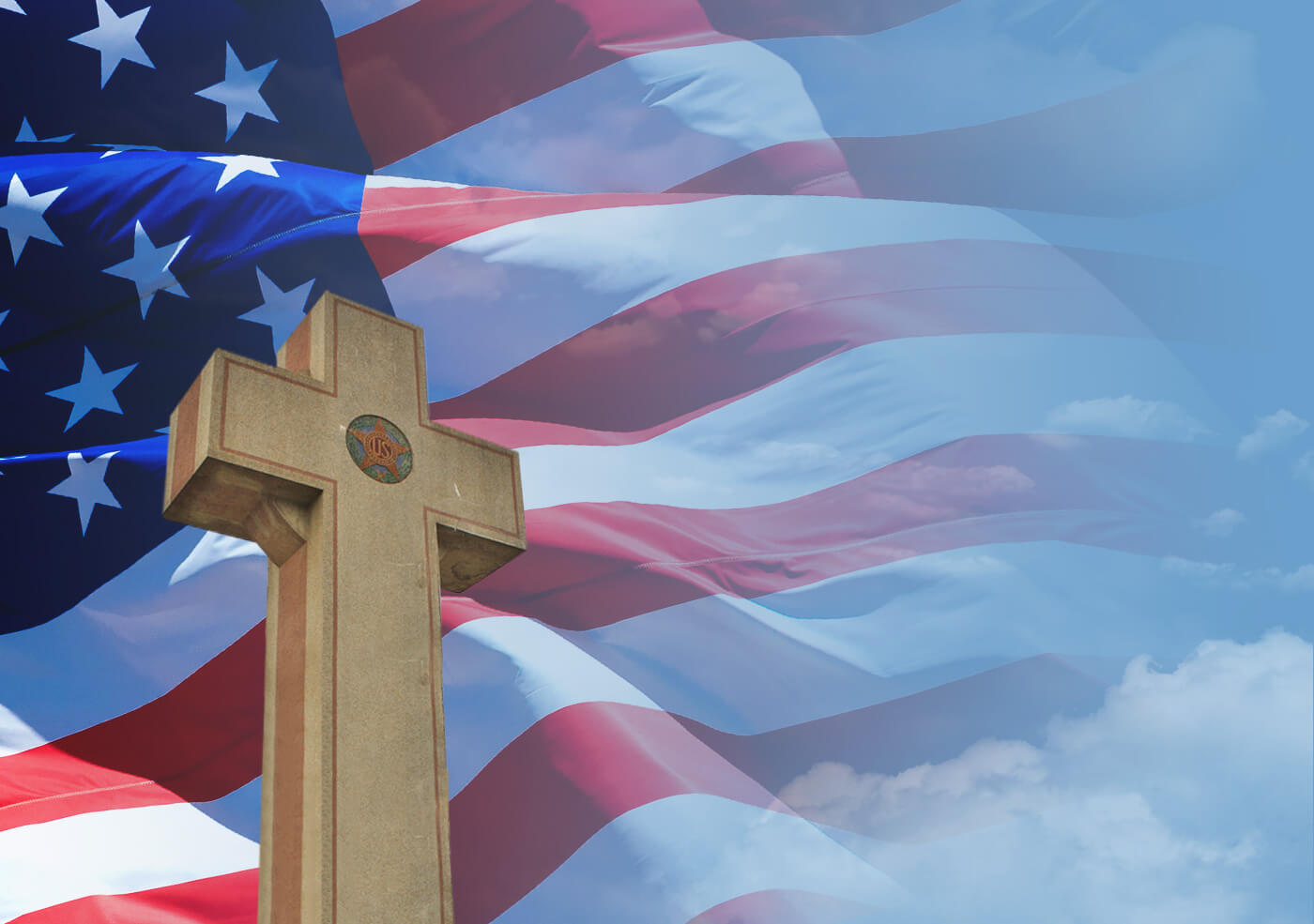 The Memorial's Story
In 1919, ten Gold Star mothers rallied their community of Prince George's County, Maryland to build a memorial to their sons lost in World War I. Soon, returning veterans of the Great War – members of the local American Legion post – would finish what these mothers began: The Bladensburg World War I Veterans Memorial, dedicated in 1925.
There it stood peacefully, without complaint for 90 years until the American Humanist Association complained about it in a lawsuit.
They convinced the U.S. Court of Appeals for the Fourth Circuit to declare the monument unconstitutional just because the memorial is cross-shaped — chosen by those mothers so long ago to recall the gravestones of their sons' graves in Europe.
Without further action by the court, the Fourth Circuit's decision threatens not only Bladensburg's memorial, but also similar memorials close by in Arlington National Cemetery. These include the Argonne Cross, the Canadian Cross of Sacrifice, and even the inscription on the Tomb of the Unknown Soldier.
What the Gold Star mothers started and The American Legion completed falls to each of us to defend. Some are suggesting that these cross-shaped monuments be defaced and converted into obelisks or bulldozed to the ground!
Enough is enough. We refuse to let that happen. We believe America should remember and honor her veterans and, if we have to, First Liberty Institute will take this case to the U.S. Supreme Court to keep this memorial standing.
Sign the petition supporting The American Legion and add your name to the growing list of Americans speaking for those who no longer have a voice.
Why This Case is Important
Imagine America without our veterans memorials. How would we remember? How would our children remember?
Atheists want to tear down all veterans monuments on public land that contain religious imagery. The American Humanist Association has already convinced the U.S. Court of Appeals for the Fourth Circuit—just one level below the Supreme Court— that the Bladensburg World War I Veterans Memorial is unconstitutional. At argument, one judge even questioned whether the monument should have its horizontal arms removed and converted into an obelisk!
It is our duty to stand up and tell these organizations that we won't have our freedoms and values torn down. By signing our petition, you will be showing your support for our veterans and the memorials erected on their behalf.
First Liberty Institute represents The American Legion in defense of the Bladensburg World War I Veterans Memorial. Your name will be added to a letter we will deliver to The American Legion's National Convention in 2018, letting the millions of veterans know that you support them in the fight to protect our nation's veterans memorials.
You can also consider supporting First Liberty's fight with a generous gift that will go towards our efforts to defend our freedoms in court. Every dollar you send will make a difference in the way that our American veterans are remembered for generations to come.
Resources
Read about the Bladensburg World War I Veterans Memorial:
New York Times "A 40-Foot Cross Has Honored War Dead for 90 Years. Is it Unlawful?" Emily Baumgaertner, October 29, 2017.
Wall Street Journal, "Appeals Court Finds World War I Memorial Unconstitutional" Jacob Gershman, October 18, 2017.
Washington Post, "The Peace Cross should be allowed to stand" Editorial, October 22, 2017.
Washington Post, "Towering cross-shaped monument on public land is unconstitutional, court rules" Ann E. Marimow, October 18, 2017.
Washington Post, "Supporters of 40-foot cross on public land ask court to revisit ruling it is unconstitutional" Ann E. Marimow, November 2, 2017.
Associated Press, "Appeals Court Denies Bid to Reconsider Ruling on Peace Cross" March 1, 2018.
Washington Post, "Federal court upholds ruling that cross-shaped monument on public land in Md. Is unconstitutional" Ann Marimow, March 2, 2018.
Watch:
For more information about the case, visit FirstLiberty.org/Bladensburg
Don't Tear Down Our Memorials
Humanists convinced a court that a cross-shaped veterans memorial that has stood in honor of 49 World War I soldiers for 90 years is suddenly unconstitutional.
One judge even suggested cutting off the arms of the memorial that Gold Star mothers and American Legion veterans erected in honor of their sons and comrades.
Without further court intervention, not only will the Bladensburg World War I Veterans Memorial be torn down, humanists will use this decision to target other monuments across the country—including in nearby Arlington National Cemetery.
First Liberty and The American Legion are working together to keep these memorials standing.
Petition to Support Our War Memorials and The American Legion
To The American Legion:
As grateful citizens, we support your efforts to honor those who have fallen in battle and to keep these visible reminders of valor, sacrifice, endurance, and devotion standing across the country.
Dear Coach Kennedy,
I would like to say thank you. Your dedication to your faith and your commitment to the positive education of our youth is truly admirable. I am deeply grateful for your military service and for taking a courageous stance in protecting religious liberty rights for teachers and administrators.
If our First Amendment protects a player's right to kneel in protest, it certainly protects your right to kneel in prayer.
I was shocked to learn that Bremerton High School suspended you after denying your request to continue your wholesome practice of giving thanks after football games.
The Bremerton School District's actions violate the law and send the wrong message to coaches, young people, our communities, and our nation — a message of hostility to religious freedom and intolerance toward personal religious expression.
Please know that you are not alone in this difficult time — I support you and First Liberty as you continue to fight for religious freedom! Our schools need more coaches like you, our country needs more citizens like you, and our world needs more people like you.
✖