In January 2016, America faced a crucial crossroads: would the nation continue to spiral downward following the most hostile year to religious liberty in recent history? Or would the nation stand up, fight back, and protect strong religious liberty rights for all Americans?
While 2016 saw a fair amount of religious freedom legal battles — many of which continue into 2017 — the good news is clear: America did stand up. Americans did fight back. First Liberty Institute handled roughly 375 legal matters last year. As the following examples of progress from First Liberty reveal, religious liberty rights for many have been strengthened—and the stage set for ever greater progress.
VICTORIES IN FEDERAL AGENCIES AND BRANCHES
Navy Chaplain Wes Modder Retires with Honors—After Major Legal Battle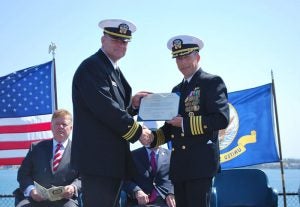 Chaplain Modder's battle began in 2014 when the Navy threatened his career over complaints about him counseling according to the tenets of his faith. In 2015 after First Liberty intervened, the Navy exonerated Chaplain Modder of all charges. A year later in September 2016, Chaplain Modder retired with honors — a privilege he almost lost due to the false and discriminatory accusations made against him in 2014.
Importance: Chaplain Modder's victory strengthens the freedom of military members to exercise their faith — particularly of military chaplains who teach and counsel according to their religion.
NASA Stops Censoring 'Jesus' After First Liberty Action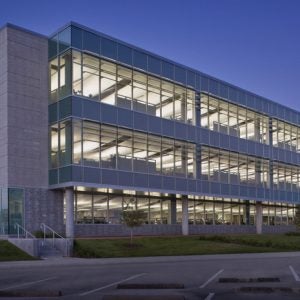 In June 2015, attorneys at NASA Johnson Space Center (JSC) in Houston, Texas told employees that they could no longer mention the name "Jesus" in e-newsletter announcements for their Praise and Worship club. They claimed that mentioning "Jesus" in NASA JCS's e-newsletter would violate the Establishment Clause of the First Amendment of the Constitution.
First Liberty attorneys responded on February 8, 2016 with a demand letter threatening a federal lawsuit against NASA if the practice is not corrected. On February 18, NASA said they would no longer prohibit the use of the name "Jesus." They published a new announcement from the club on February 17, inviting people to join the club for a meeting with the theme "Jesus is our victory!"
Importance: The reinstitution of the NASA club's rights sends a signal to all federal workplaces—and also to private workplaces. Discrimination in the workplace on the basis of religion is unlawful. First Liberty has a 100 percent record of victories and favorable settlements in such cases in the past three years, and NASA is another important step
Air Force Allows Religious Speech in Retirement Flag-Folding Ceremonies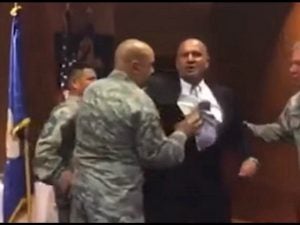 On April 3, 2016, retired 33-year Air Force veteran Oscar Rodriquez was assaulted by uniformed Air Force personnel and dragged out of a private retirement ceremony because he intended to include the word "God" in a flag-folding ceremony address.
On June 20, First Liberty sent a demand letter to military leaders, asking the Air Force to admit their wrongdoing, apologize to Mr. Rodriquez, and hold the responsible parties accountable. Two days later, the Secretary of the Air Force Deborah Lee James ordered the Air Force Inspector General to review the Air Force's actions against Mr. Rodriguez.
Importantly, First Liberty's action caused the Air Force to revise its policy to make clear that religious scripts may be used in flag folding ceremonies. Mike Berry, Director of Military Affairs for First Liberty Institute called this a "positive first step" toward completely resolving the violation.
Importance: As a private citizen, Oscar Rodriguez has every right to mention the word "God" under the First Amendment of the Constitution. Such a flagrant—even physical—violation of this right upheld as military policy would have chilled religious freedom in the armed forces.
VICTORIES AND PROGRESS IN FEDERAL COURTS
Defending Rowan County Commissioners' Invocations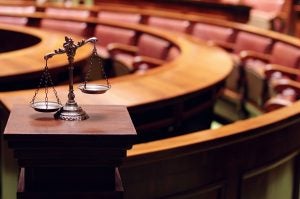 In 2013, the ACLU sued five county commissioners in Rowan County, North Carolina for opening their proceedings with an invocation. In September 2016, the U.S. Court of Appeals for the Fourth Circuit held that the Rowan County commissioners can continue to open their court sessions in this manner. However, the ACLU has appealed the victory, and First Liberty and other legal organizations will continue to defend the commissioners. 
Importance: Invocations before government meetings have taken place in the United States since the founding of the nation. They are an important and constitutional American tradition that is jeopardized by this lawsuit.
Saving a Synagogue's Traditional Yom Kippur Ceremony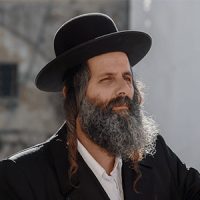 In September, an animal rights organization sued Chabad of Irvine, a Jewish Synagogue in California, to prevent members from conducting an atonement ceremony involving chickens. Such ceremonies are common among Jewish communities around the world and have been a core aspect of celebrating Yom Kippur for at least 1,100 years. A federal court entered a temporary restraining order banning the atonement ceremony. Chabad of Irvine retained First Liberty and in less than 24 hours First Liberty successfully argued for the federal court to dissolve the temporary restraining order and allow the atonement ceremony.
Importance: First Liberty's last-minute legal victory for Chabad of Irvine allowed members of the synagogue to exercise their faith — a freedom guaranteed in the First Amendment. If this congregation is denied their Constitutional rights, where will the restrictions on houses of worship stop?
Marshaling Legal Support for a Veterans Memorial Targeted by Humanists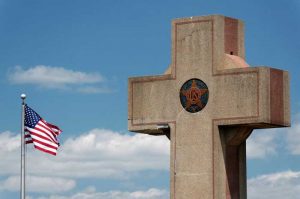 On behalf of The American Legion, First Liberty is defending the historic Bladensburg, Maryland World War I Veterans Memorial, which is in the shape of a cross. The American Humanist Association (AHA) and some of its members filed a lawsuit in February 2014, alleging that the public ownership, maintenance, and display of the memorial violated the Establishment Clause and seeking its removal. After First Liberty won in federal district court, on December 28, 2015, the AHA appealed that decision to the U.S. Court of Appeals for the Fourth Circuit.
On April 11, 2016, both Republican and Democratic members of the House and Senate filed a friend-of-the-court brief in support of the memorial. They argued that the use of a cross as a military symbol of courage, sacrifice, and remembrance, especially during World War I, is both deeply rooted and widespread throughout the nation and around the world. On December 7, 2016 oral arguments were held before the U.S. Court of Appeals for the Fourth Circuit.
U.S. Supreme Court Agrees to Hear Education Case Impacting Religious Freedom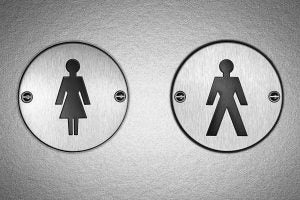 The U.S. Supreme Court agreed to review the case of Gloucester County School Board v. G.G. First Liberty Institute filed a friend-of-the-court brief on behalf of several influential religious educational institutions and scholars, asking the Court to take the case.
The case involves an informal letter from an official in the U.S. Department of Education impacting the Gloucester County School District and their interaction with a transgender student. The letter said that because Title IX requires schools to offer equal-quality facilities to both sexes, they must allow students to use the bathrooms and locker rooms of whichever sex they identify with or risk losing federal education dollars. A sharply divided panel of the U.S. Court of Appeals for the Fourth Circuit voted 2-1 that the unpublished letter has the force of law and should be applied to all schools in the nation. Now the U.S. Supreme Court has agreed to review the decision and decide the outcome.
Importance: As a result of the court of appeals ruling, faith-based schools could be stripped of their Title IX federal funding unless they adopt the new policies, even if the policies violate their religious beliefs. The outcome of this case will determine the future of religious freedom for faith-based schools and colleges nationwide.
VICTORIES AND PROGRESS IN STATE AND LOCAL MATTERS 
Defeating an Attempt to Dictate Church Teaching and Property Use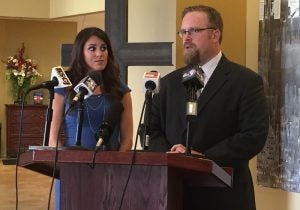 When the Iowa Civil Rights Commission published a brochure claiming the authority to dictate how churches could teach regarding gender and sexuality, and even how churches could use their facilities, Pastor Cary Gordon of Cornerstone World Outreach contacted First Liberty. First Liberty sent a letter to the Commission requesting that it rescind the brochure and not apply its policy to churches in Iowa. Three days later on July 8, the Commission responded with a press release stating that a revised version of the brochure had been published, clarifying that "religious activities by a church are exempt from the Iowa Civil Rights Act."
Importance: According to First Liberty attorneys, the Cornerstone victory was the first time a church had taken this type of legal action against the government over a sexual orientation and gender identity law.
Defending "The Tallest Cross in America"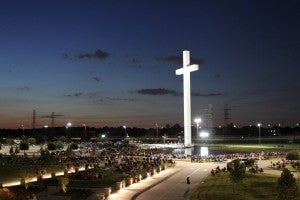 In February 2016, atheist Patrick Greene sued Pastor Rick Milby of Abundant Life Fellowship in Corpus Christi, Texas, for inviting community leaders to attend a groundbreaking ceremony for a cross the church is building on their property, inspired by the cross pictured here. At 230 feet, the cross will be the tallest in America. In March 2016, First Liberty Institute filed a motion with a district court asking for a dismissal of the lawsuit. At a hearing on May 24, 2016, Greene admitted that his lawsuit was "baseless," "vexatious" and "without merit." Greene, who is notorious for filing such groundless lawsuits against people of faith, entered a "covenant not to sue" as part of the settlement.
Importance: As First Liberty Counsel Jeremy Dys said, the Corpus Christi Cross victory sends a clear message to anti-religious freedom activists that "if you abuse the legal system by suing people simply because you don't like how they exercise their religion, there will be legal consequences."
LOOKING AHEAD
 "We at First Liberty are encouraged by the multiple legal victories we worked hard for in 2016. By God's favor, we had hundreds of legal matters and retained a 90 percent win rate. Looking ahead, we have nine major cases in various federal and state appeals courts, along with a potential Supreme Court case," says Kelly Shackelford, First Liberty President and CEO. "Plenty of work defending and restoring religious freedom remains, but the precedent set by our victories in 2016 certainly give us stronger ground to stand on for the coming battles."
News and Commentary is brought to you by First Liberty's team of writers and legal experts.