WHAT: Colonel Michael Madrid is a decorated Air Force veteran who has served in the military for 26 years. In 2014, a service member undergoing a court-martial accused Col. Madrid of making derogatory comments about homosexuality. Col. Madrid denied the comments, submitted to an Air Force investigation, and was cleared of all charges. Two years later, Col. Madrid was stationed at Joint Base San Antonio and placed under a new commander, Maj. Gen. John E. McCoy, who reopened the investigation and arbitrarily decided Madrid was guilty. Maj. Gen. McCoy placed a Letter of Admonishment in Col. Madrid's permanent record, which could end Col. Madrid's career. First Liberty Institute – a national religious freedom law firm – says this is a violation of due process. Today, they will announce they have sent a demand letter to Col. Madrid's commander, asking him to rescind Madrid's punishment or face further legal action.
Read more and view legal documents at MadridCaseFacts.com
 WHO: Colonel Michael Madrid, a decorated Air Force veteran, and Mike Berry, Senior Counsel and Director of Military Affairs for First Liberty Institute (Read Mike's bio)
ON-SITE MEDIA CONTACT: Kassie Dulin, Chief Communications Officer for First Liberty Institute. Cell: 214-542-4334, Email: kdulin@firstliberty.org. Backup: 972-941-4444. 
WHEN: Wednesday, March 29, 2017 at 2:00 pm CT 
WHERE: Travis Park, 311 E Travis St, San Antonio, TX 78205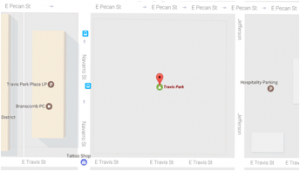 Read more and view legal documents and photos at MadridCaseFacts.com
# # #
About First Liberty Institute
First Liberty Institute is the largest legal organization in the nation dedicated exclusively to defending religious freedom for all Americans.