by Jorge Gomez and Lauren Moses • 5 min read
Following the Biden administration's announcement of a federal vaccine mandate, the issue of religious accommodations in the workplace has come to the forefront. And now, First Liberty has an important case to stop discrimination against religious employees and protect their religious liberty at work.
Our attorneys—along with Aaron Streett of Baker Botts, Alan Reinach of the Church State Council, Randall Wenger of the Independence Law Center, and David Crossett of Cornerstone Law Firm—represent Gerald Groff, a U.S. Postal Service (USPS) worker who was denied a religious accommodation and eventually lost his job. We've been litigating this case in federal trial court for several months, but recently the U.S. Court of Appeals for the Third Circuit notified us that oral argument could be set for some time in late January 2022.
Why is this a big development? Because making the case before a federal appeals court grants us a prime opportunity to set an important precedent.
Remember, the U.S. Supreme Court only takes about eighty (80) cases each year—less than one percent (1%) of all cases submitted or appealed—which means that circuit courts have the final word on the vast majority of important religious liberty cases.
And in this critical time when millions of religious Americans are being forced to choose between their religious faith or their livelihood, the outcome of Gerald Groff's case could have a broad impact.
No American Worker Should be Forced to Choose Between Their Faith and Their Livelihood
Gerald Groff started working for the USPS in 2012 in Lancaster County, Pennsylvania, where he eventually became a Rural Carrier Associate. As a Christian, Gerald believes he must honor the Christian Sabbath, and asked for a religious accommodation for Sundays off, which his supervisor granted.
When the postal service began delivering Amazon packages on Sundays, Gerald asked his postmaster for an exemption. The postmaster granted the request, and Gerald agreed to work extra shifts during the week to make up for Sundays.
But in the summer of 2016, the USPS changed its position and required Gerald to work on Sundays. He ended up losing his job, then sued the USPS for trampling on his First Amendment rights and violating federal law.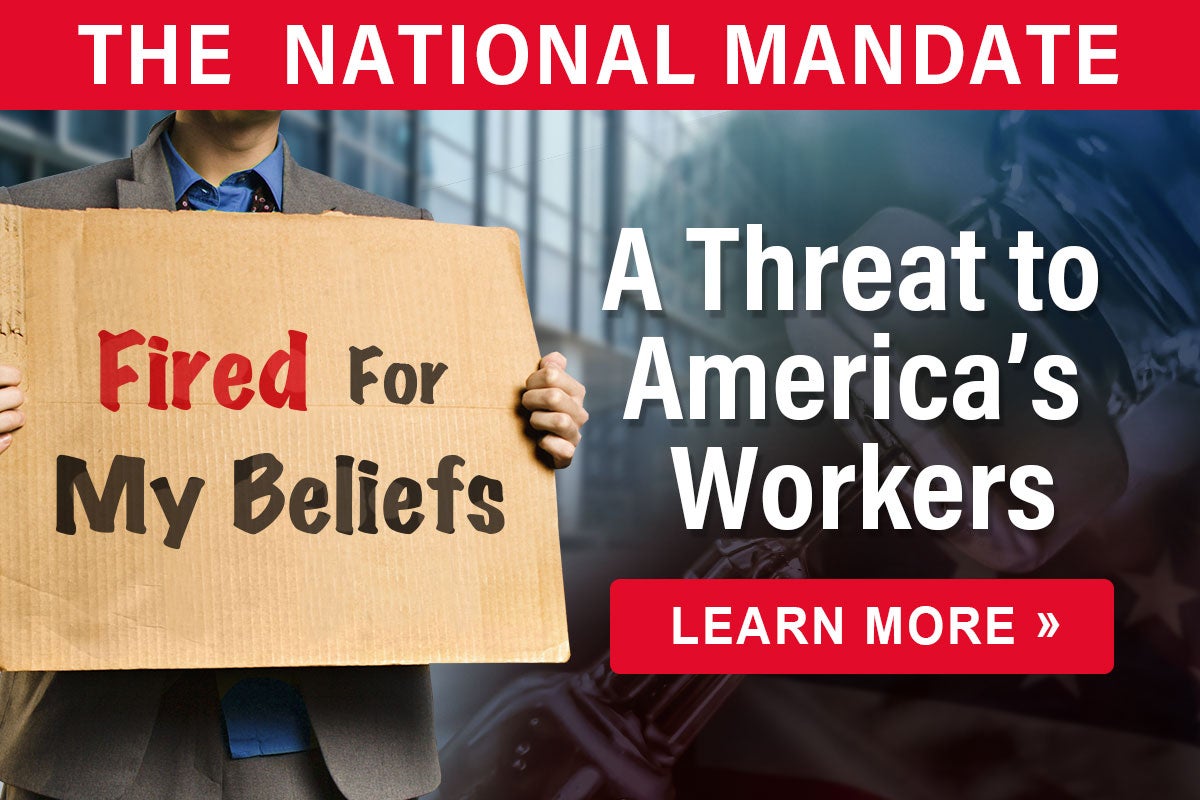 A district court ruled against Gerald and sided with the USPS. The lower court's ruling concluded that accommodating him would pose an undue hardship on USPS.
After that decision, First Liberty appealed to the Third Circuit asking it to reaffirm what federal law clearly states: Employers are prohibited from discriminating against employees on the basis of religion.
Our appeal explained that the postal service's decision is wrong and illegal. As a federal employee, Gerald is protected by Title VII of the Civil Rights Act from discrimination based on his religious beliefs and practices, which means the USPS was obligated to provide an accommodation for his religious exercise.
The Bigger Battle for Religious Freedom at Work
Vindicating Gerald's rights and securing a victory at the federal appellate court be a major step forward, especially right now that First Liberty is engaged in multiple other cases involving religious liberty in the workplace. In addition to Gerald, we're fighting for:
Together, we must protect the rights of every American to practice their faith without fear of losing their job. Will you give to First Liberty today and help us deliver more critical victories that safeguard your rights at work?