Read our attorneys' op-eds in national media and catch up on the most important religion freedom headlines around the web.
---
Joe Kennedy: Let's Talk About Getting My Old Coaching Job Back
In a Fox News op-ed, Coach Joe Kennedy explains that after the Supreme Court ruled in his favor he is committed to getting back on the sidelines—and with as little disruption—as possible. However, the Bremerton School District that fired him for praying years ago appears to be stonewalling the process. Coach Kennedy writes:
"My lawyers have been trying to wrap up all the legal stuff with the school district. I've specifically asked them to do whatever they can to bring my case to a successful conclusion that will help our community heal. I know this has been hard on my friends and family in Bremerton…In order to make that happen, either we can work it out across the table, or a judge can order the district to take me back by then. I would prefer the former, but the district seems determined to avoid meeting with me."
In a landmark decision issued in June, the Supreme Court upheld Coach Kennedy's right to take a knee in quiet, solitary prayer after games. The ruling also set a major precedent protecting religious expression for public employees across the country.
---
Pregnancy Centers Targeted by Massachusetts Attorney General Deserve Help
First Liberty attorney Jeremy Dys, along with attorney Andrew Beckwith at the Massachusetts Family Institute, published an op-ed in Newsweek discussing attacks and vandalism against faith-based, pro-life pregnancy resource centers. These organizations have also been threatened with civil sanctions by the Massachusetts Attorney General. Dys and Beckwith write:
"All Americans should agree that such acts of violence and intimidation have no place in our republic. Certainly, Americans of good will can disagree with one another on such an emotionally charged issue without resorting to smashing windows and vandalizing property."
Click here to learn how First Liberty and the Massachusetts Family Institute are taking action to stop violence against these religious organizations.
---
Americans Enjoy Vastly Different Legal Protections Depending Where They Live
 Jordan J. Ballor, director of research at First Liberty's Center for Religion, Culture & Democracy, wrote an op-ed in WORLD. He discussed the publication of Religious Liberty in the States, the FIRST nationwide empirical index that measures and ranks religious liberty protections.
Ballor writes:
"One major goal of this project is to educate the public about the current state of domestic religious liberty. Given America's federal system and the broader national context, religious liberty is a right that is more or less protected—depending where you live in America. This means that there can be real diversity in what types of protections are offered by different states."
Be sure to visit the Religious Liberty in the States website for an interactive national map, details on how each state scores, access to the full report and more.
---
Religious Liberty Beyond Red and Blue Divides
Sarah M. Estelle, a research fellow at First Liberty's Center for Religion, Culture and Democracy, wrote an op-ed in Real Clear Religion discussing the Religious Liberty in the States ranking. She is the project director for the index.
Estelle writes:
"While religious liberty has long been perceived to be a 'conservative' value, a careful study of state law helpfully complicates that simplistic narrative…Religious liberty isn't fundamentally a partisan issue even if it often seems to be. It's the number one issue we can come together on in an age of extreme polarization and that should give us hope."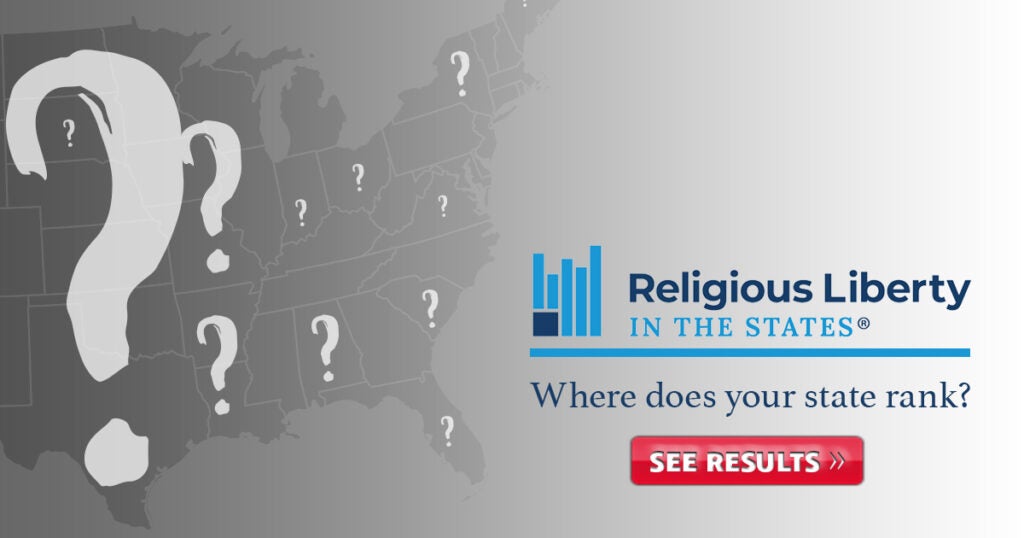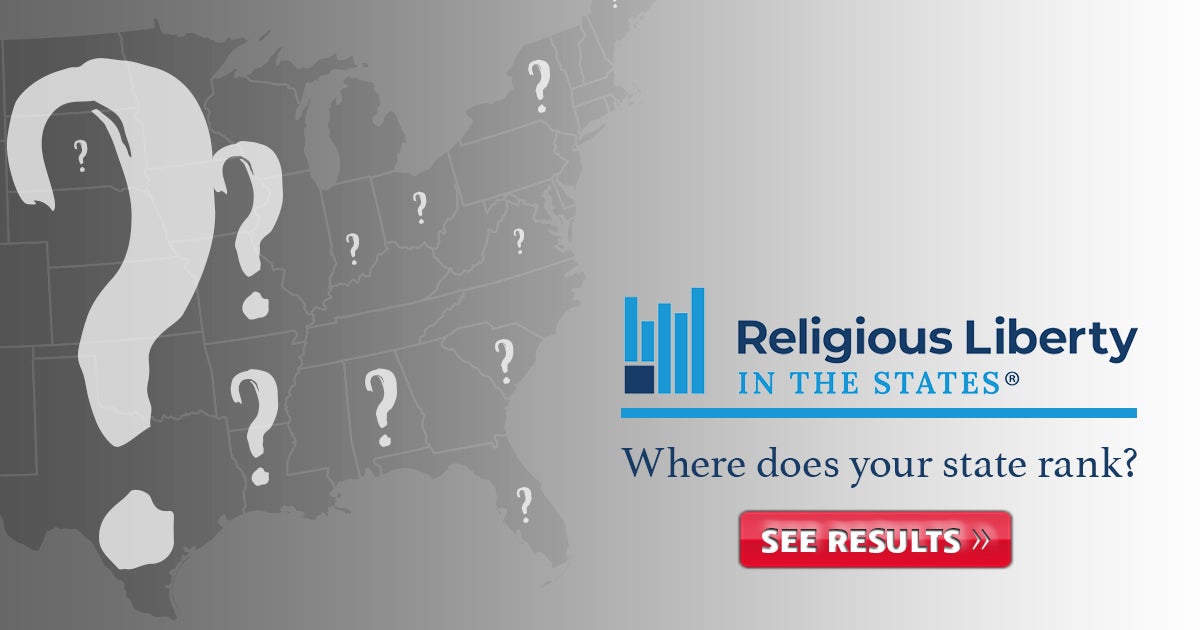 ---
Department Of Education Takes a Title IX Hammer to Freedom
Maya Noronha, attorney at First Liberty, wrote an op-ed in The Washington Examiner discussing the Biden administration's proposed changes to Title IX, the civil rights law established in 1972 to prohibit sex-based discrimination in schools. The U.S. Department of Education wants to expand the provisions in this statute to include sexual orientation and gender identity.
First Liberty submitted a public comment opposing the proposed changes. We argue that these revisions threaten the rights of women, free speech, parental rights, and the religious liberty rights of millions of Americans.
Noronha writes:
"Education Department's bureaucrats want to label anyone who respectfully disagrees with gender ideology as a bigot. Instead of defending the civil rights of all people, they are targeting some who have sincerely held beliefs about males and females, what marriage means, and the role of parents in teaching their children about faith."
 Learn more here.
---
An Attack on Dissent
Keisha Russell, attorney at First Liberty, wrote an op-ed in WORLD discussing attacks on religious schools and universities. Across America, religious schools are facing lawsuits, federal investigations, and derogatory media coverage intended to pressure the schools to abandon their faith and adopt progressive ideology.
Russell writes:
"Students attend religious schools because they want an environment that infuses the educational with the spiritual. Forcing these institutions to abandon their spiritual identity to appease the demands of the culture would transform religious schools into secular institutions… Religious schools must protect their right to educate students according to their religious doctrines and not according to society's ever-changing whims."
 Click here to learn how First Liberty is fighting for religious freedom in America's schools.
---
Members of Congress Demand Records of All DOD Religious Accommodation Requests
Fox News reports that a group of Republican House members sent a letter to Defense Secretary Lloyd Austin demanding answers about a leaked memo describing what they called "blanket denial of religious accommodation" to the military's COVID-19 vaccine mandate. The letter expressed particular concern that "the DOD is applying different policies toward service members' applications based on their religious beliefs."
A coalition of national leaders—including 22 state attorneys general and 27 members of Congress—also recently filed legal briefs in federal appeals court supporting U.S. Navy service members seeking legal, religious accommodations.
First Liberty continues to fight on behalf of thousands of service members whose requests have been denied. Learn more about our U.S. Navy SEALs and Air Force cases.
---
Senate Marriage Bill Amendment Fails to Address Religious Liberty Concerns
Roger Severino, vice president for domestic policy at The Heritage Foundation, recently spoke out against a proposed amendment to the "Respect for Marriage Act." Arguing it will not address religious liberty concerns in the legislation, Severino said: "Some senators…want to prop up this bad bill by offering an amendment that purports to address religious liberty concerns. The American people should not be fooled."
He added that the bill "would put a giant target on the backs of people and institutions of faith" and could be "used as a weapon by government agencies, such as the IRS, to deny traditional religious institutions tax-exempt status, licenses to assist in adoptions, and government funding and contracts."
The radical "Respect for Marriage Act" is a threat to religious freedom. If you'd like to take action and bring this bill to a grinding halt, we encourage you to sign our petition here.
---
Sen. Cruz: Religious Freedom Will Be a Priority if His Party Wins the Senate
In an interview with The Federalist, Sen. Ted Cruz of Texas said if his party takes back control of the Senate, it is his intention to "continue leading the fight to defend both religious liberty and our rights to bodily autonomy and not having the government try to force you, whether or not you decide to take a Covid vaccine."
Sen. Cruz was among 27 members of Congress who recently submitted a brief in federal appeals court supporting First Liberty's Navy SEAL clients whose careers and livelihoods are being threatened because they requested legal, religious accommodations to the military vaccine. Sen. Cruz, along with 38 other legislators, also recently filed a brief in support of federal workers who oppose the Biden administration's vaccine mandate on religious grounds.
---
Big Win in Federal Court for Religious Healthcare Providers
In Franciscan Alliance v. Becerra, the Fifth Circuit Court of Appeals recently ruled that the U.S. Department of Health and Human Services (HHS) cannot force religious healthcare providers and doctors to provide gender transition treatments or abortions against their conscience. Health Affairs reports:
"The decision means that HHS is permanently barred from interpreting or enforcing Section 1557 in a way that would require the religious plaintiffs in Franciscan Alliance to perform or provide insurance coverage for services related to gender transition or abortion. As a result, HHS cannot enforce this interpretation of Section 1557 by withholding federal funds or otherwise fining, penalizing, investigating, or taking other enforcement actions against these specific religious plaintiffs in Franciscan Alliance (or their associated health plans, insurers, or third-party administrators).
Learn more about this case here.
---